We went camping again. We're loving our camper! This time we went to Ridgeway state park and loved it this time...we found a great little spot amongst the trees. Beautiful!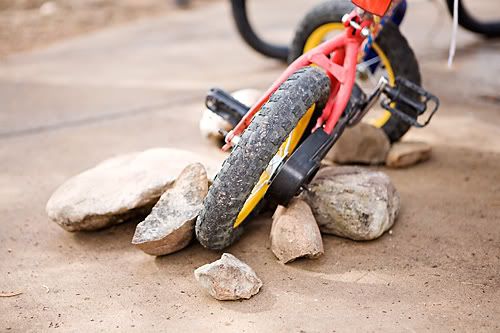 Breccan packed up his bike just like daddy does with the camper.
Breccan checking out his family shot he took. He loves his camera...and his tripod!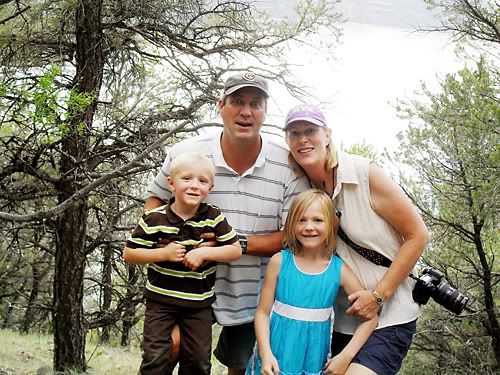 I even caught him taking his own picture a couple times...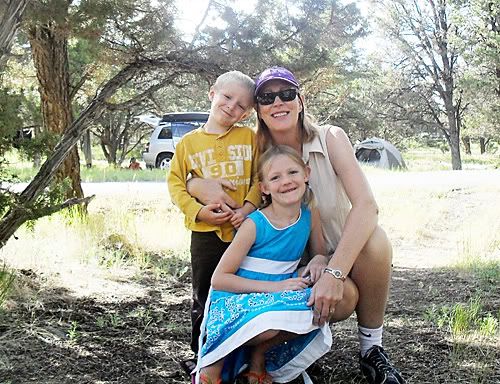 And his shot of the three of us...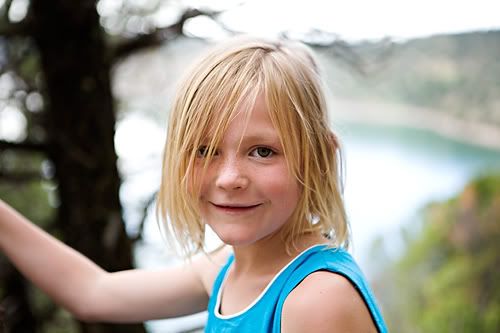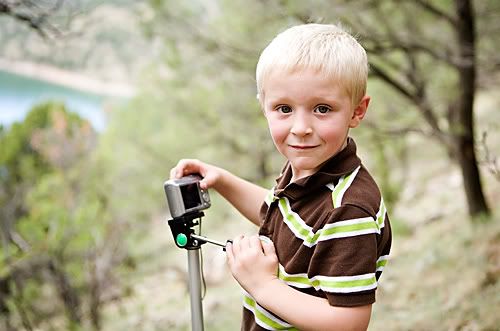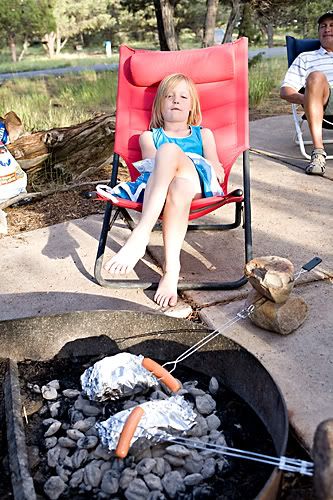 The kids had hotdogs for dinner and we had hamburgers in foil with potatoes and carrots.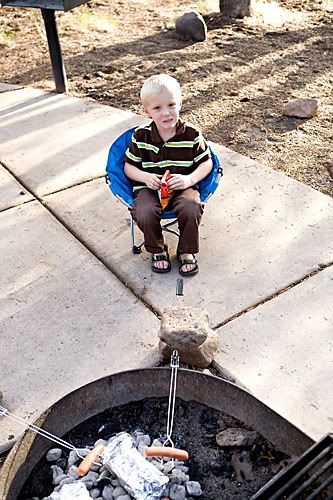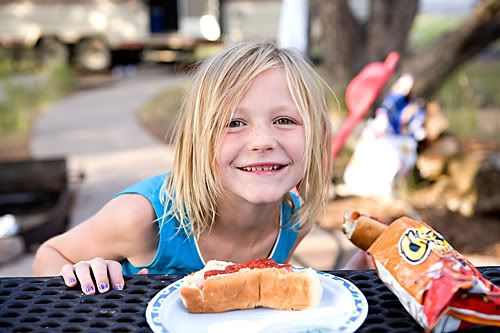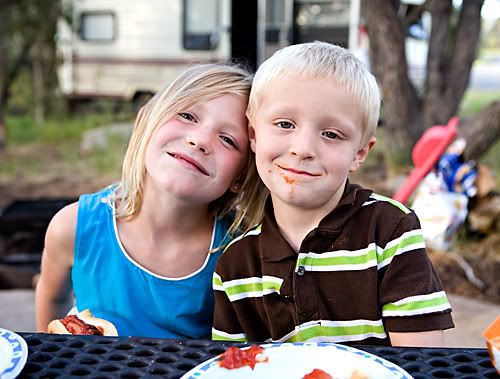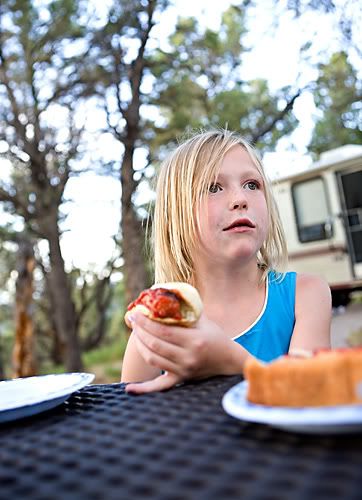 The next morning, the kids were trying to get pictures of wildlife...didn't work. They're too impatient and too loud, but it was cute watching them...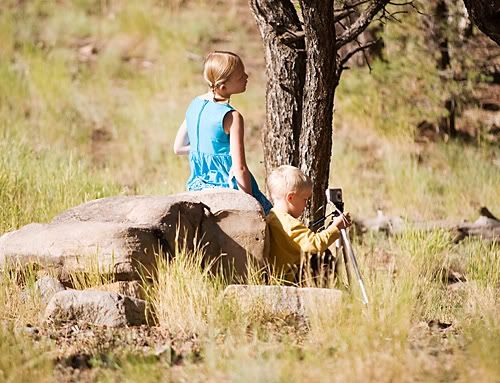 We drove to Mancos...GORGEOUS drive over Lizard Head Pass. We stopped in a little town to eat and use the restroom and I took some pictures (big surprise) because the light was pretty even in the middle of the day!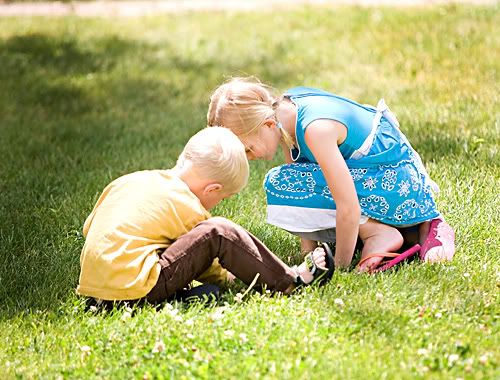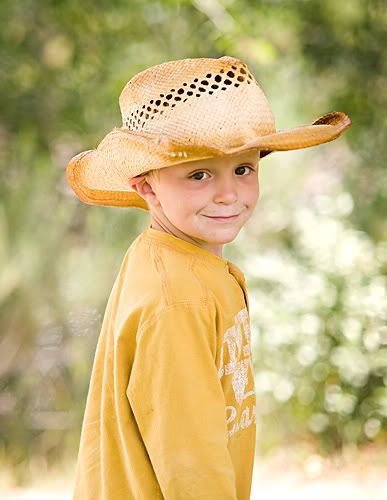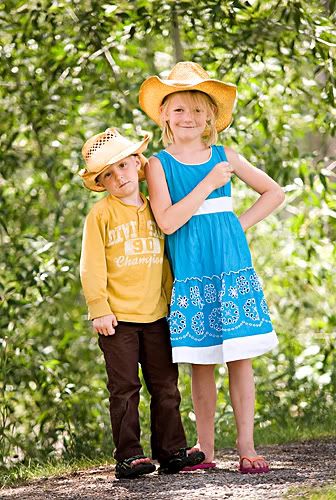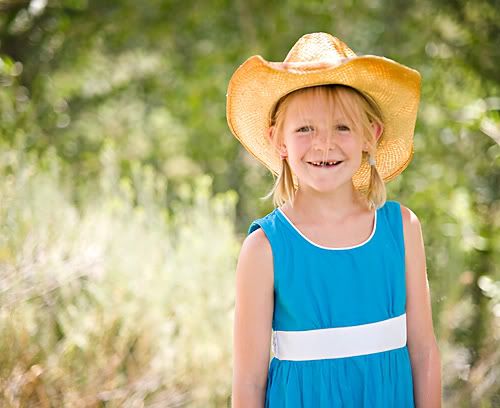 My hillbilly daughter, with a missing tooth (okay, she really just had a blueberry on it!)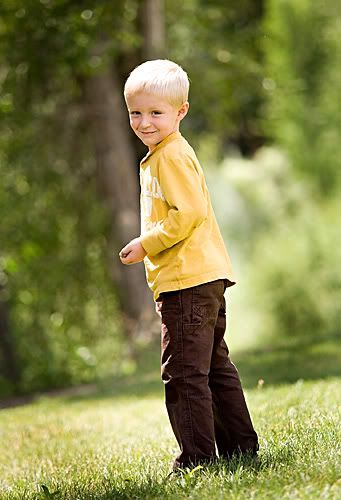 In Mancos, as we waited for Jill and Scott and kids, the kids entertained themselves. Here they are playing the grill-drums. I thought I'd get a low point of view of them and came up with this!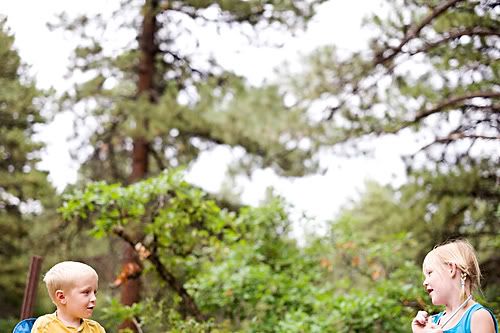 So I did it again...this time it worked...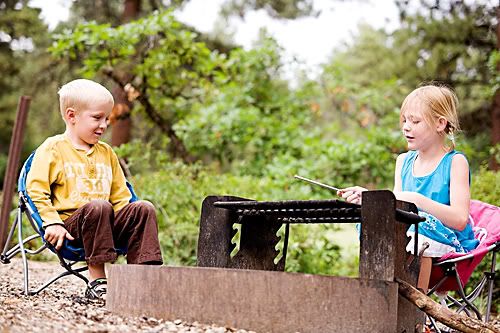 Breccan found tent stakes that he fell in love with. He spent forever trying to pound them into the ground.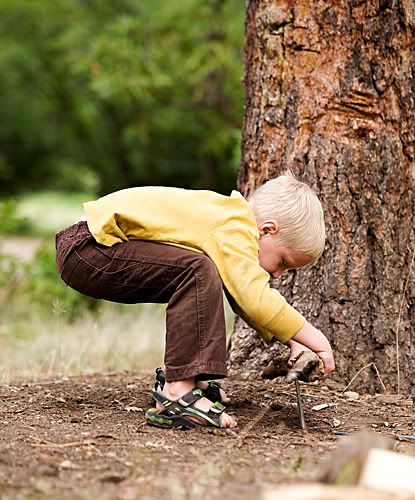 And then finally Aaron and Lacey were there!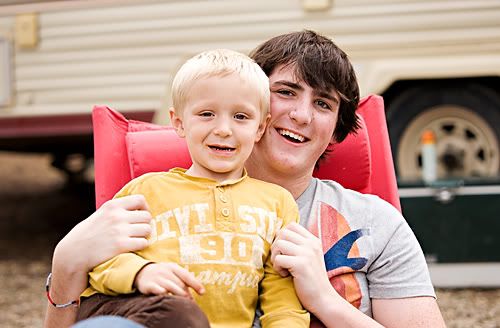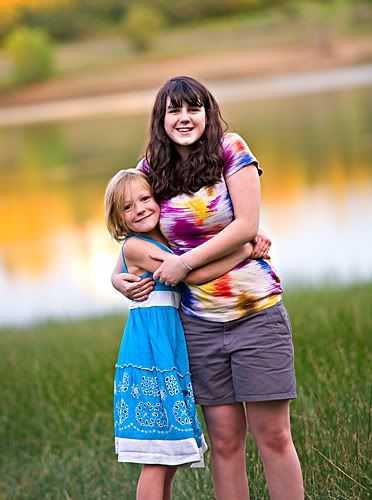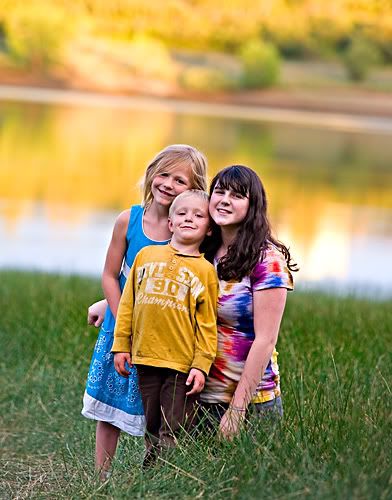 Auntie Jill brought supplies for Apple Crisp to cook in her cast iron pot. Yum!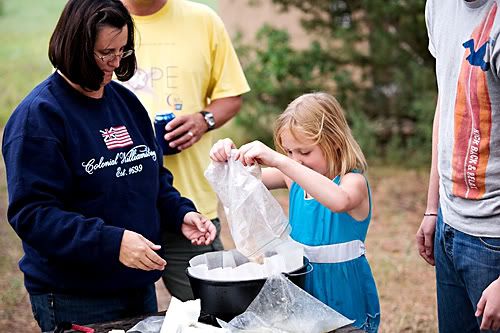 And we played kick the can, which was really fun!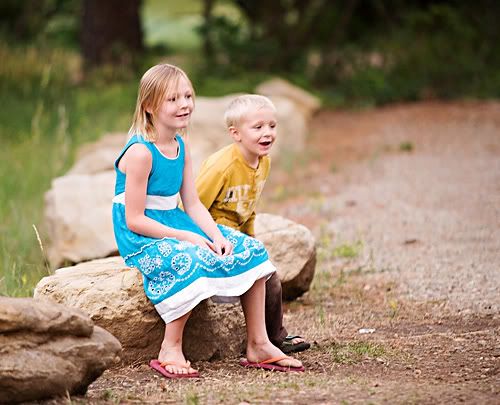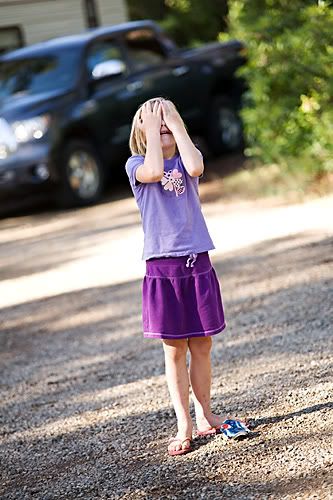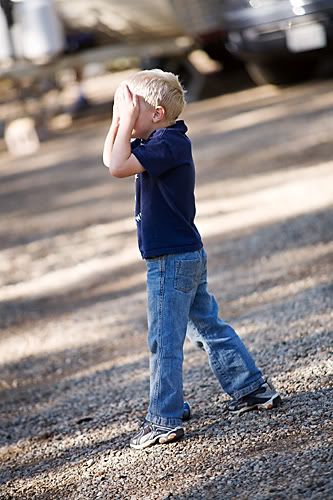 On Saturday we headed to Mesa Verde. We had a great time. It was only about 80 degrees, but kind of muggy. It rained on us a little later in the day. Perfect weather!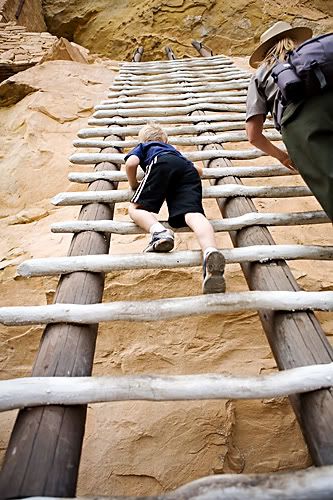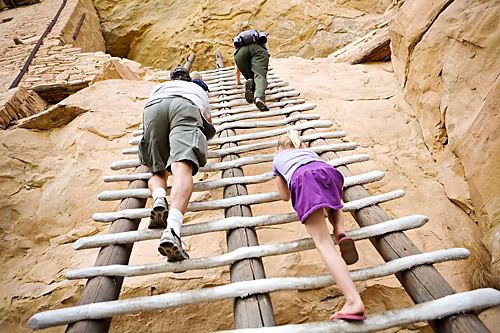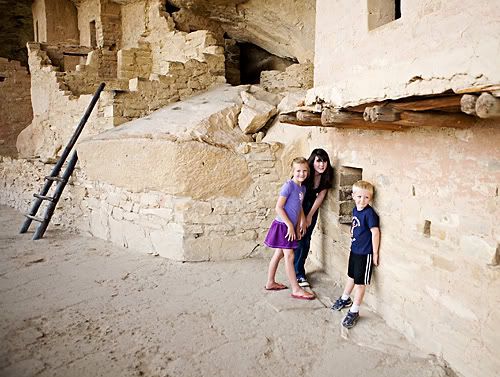 One of the things we learned was that because they ground their maize on sandstone, there was sandstone in their food and eventually this would wear away their teeth. They think that because of the ground down teeth all the skeletons had, that it is likely that many of the Ancient Puebloan People died from tooth decay complications.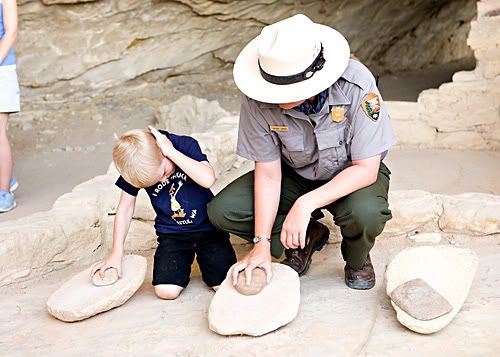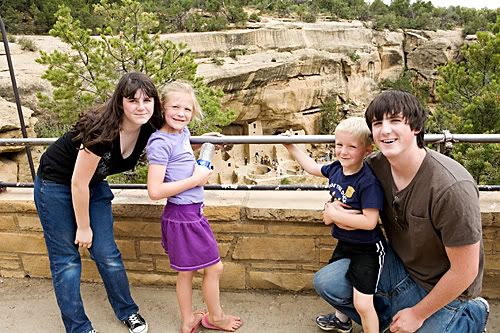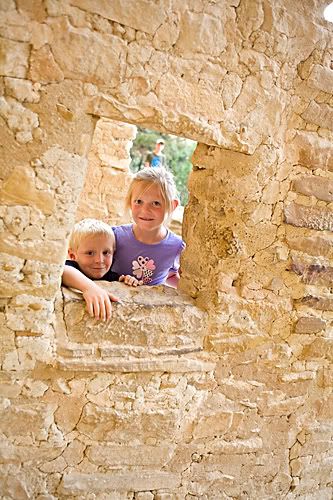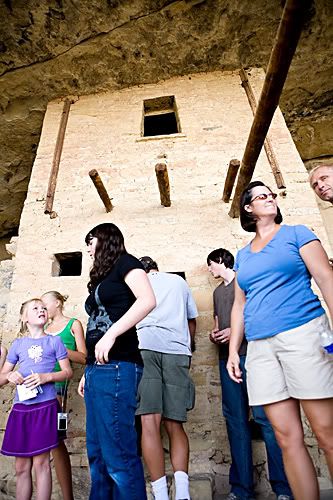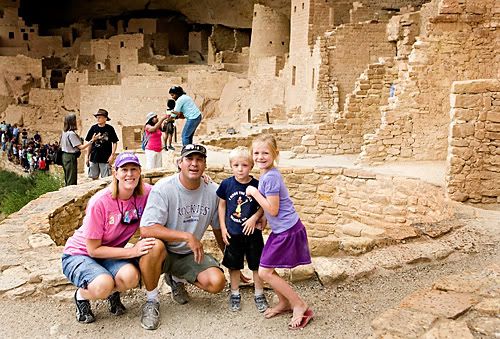 And then of course, we had to just have some portraits!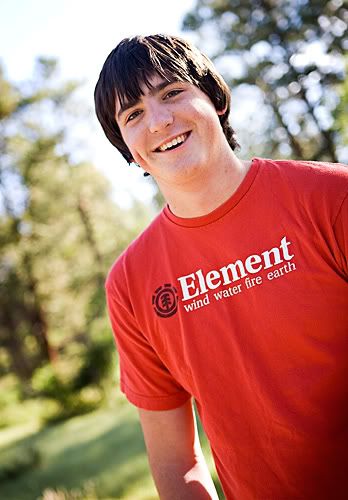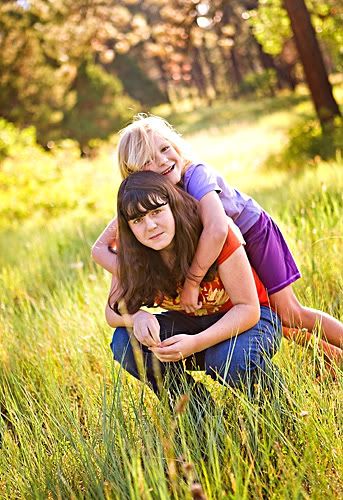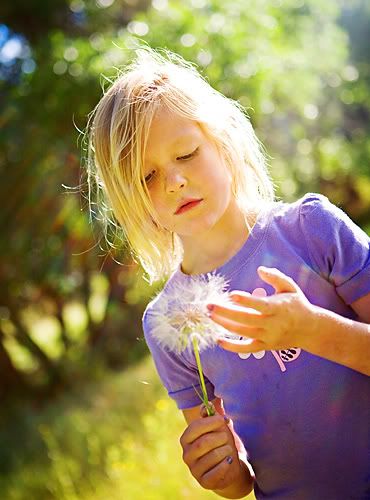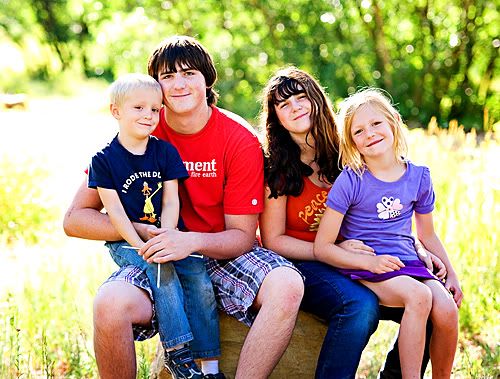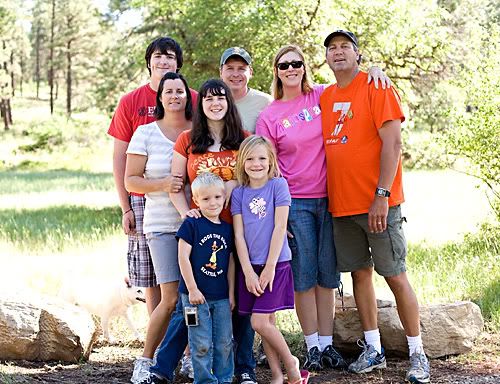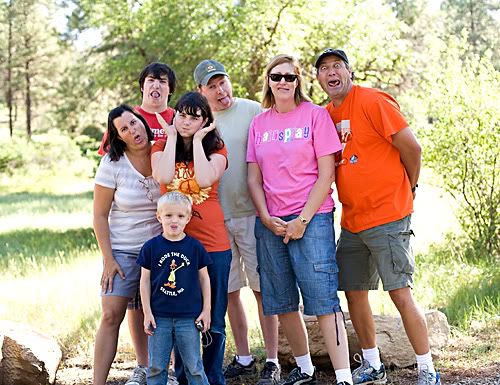 Breccan wanted to take pictures with my camera (my very expensive camera, on top of his el cheapo tripod = I was scared!) So I let him take one, but as I was walking back to the camera he kept snapping photos!