Can I just say...OH MY GOD! How can this be? I cannot believe he's 5 years old. It just seems like yesterday that he was a little baby boy coming home from the hospital with me!
But anyway...he had a fantastic party. Lots of fun, presents and joy abounded!
We rented a bump and jump...15 little boys and girls needed something to do!
Uncle Jason in his batman mask.
Kaisha with her cotton candy!
The loot...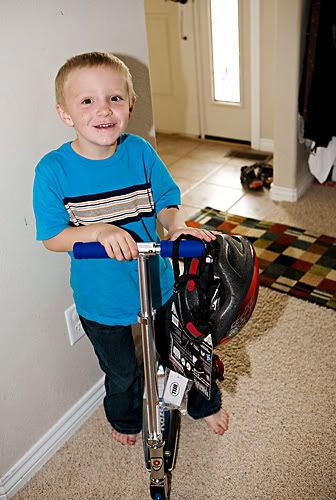 We got him a spark scooter...shoots sparks when you use the brake. He loves it and spend a lot of time on it!