We took a walk one windy, warm day up on the trail behind our house. We had a really good time. We haven't ever explored the hill itself before and the kids thought that was great!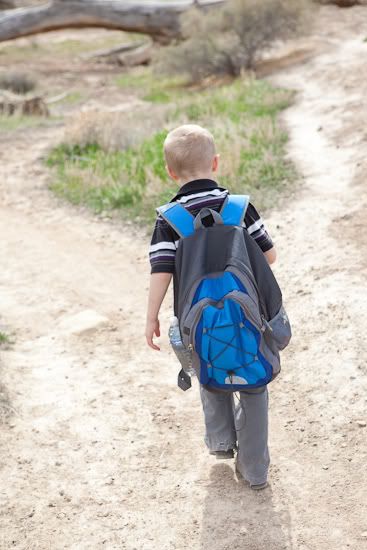 Of course we had to bring too much stuff...the kids both want to load up their backpacks with stuff...including an old DVD player that Breccan insisted was a computer to look up information on.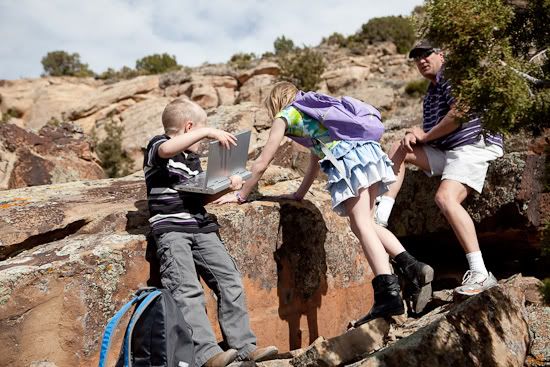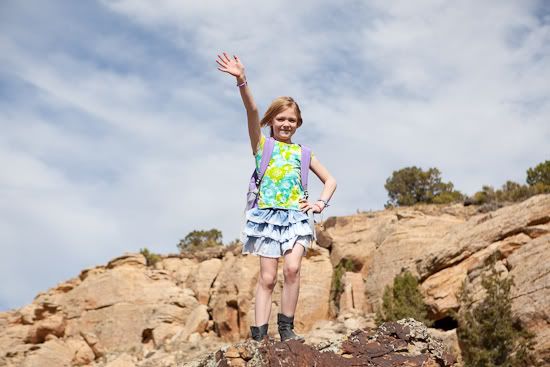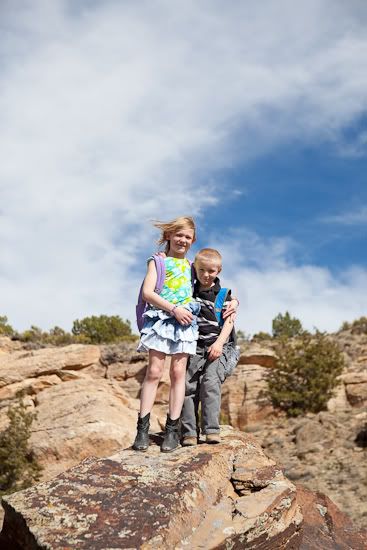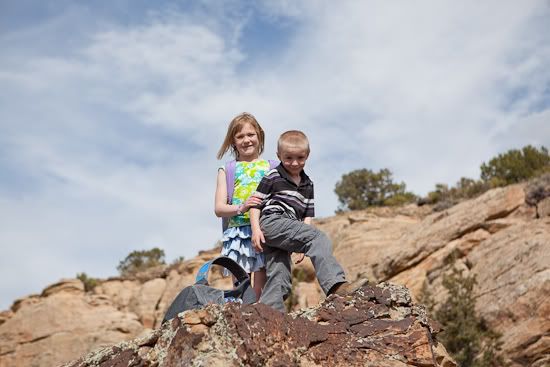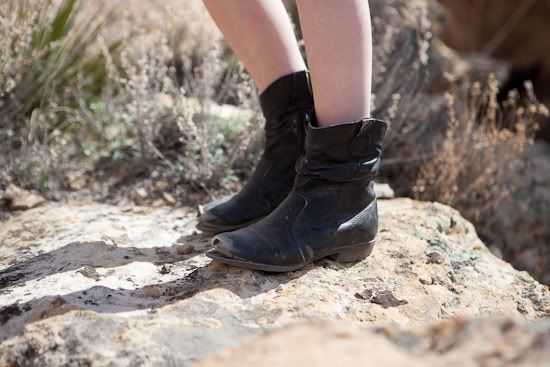 My kids hike in the weirdest shoes...