Jery and I got away for a few days to Vegas by ourselves! We had such a wonderful time, even though we miss our babes very much!!! Here are some collages of our trip.
You can't beat the sights in Vegas!
Jery golfed one afternoon and I rode along for 9 holes, but the wind that day about killed me so I had him drop me off and I sat in the restaurant and ate some yummy food!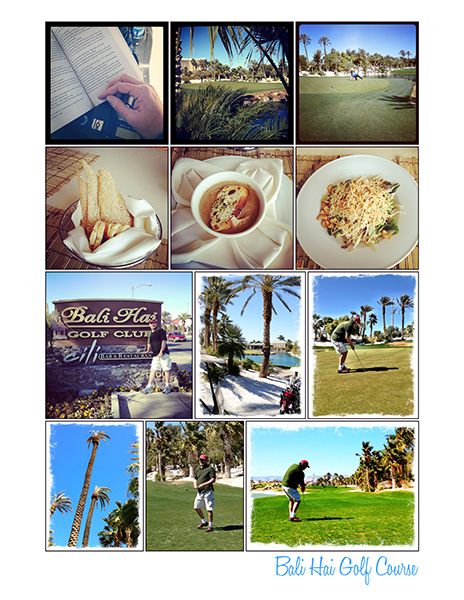 Our last night we stayed at the Rio. Our room at the Monte Carlo was pretty crappy (think Motel 6 with a slightly nicer bed). So when we checked into the Rio I asked the guy "Could we please please have a nice room? Our room at the Monte Carlo was pretty crummy!" and he says "You will want to come back to the Rio! I just upgraded you to the Penthouse suite! OMG it was fantastic. Wish we were staying there a few more days!
We went to see Penn & Teller. They were AMAZING!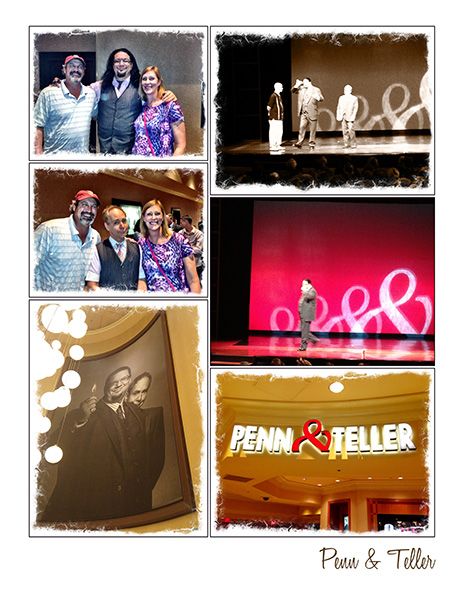 Fun fun trip. It was also fun and amazing when we got home to two amazingly wonderful kids.