We went camping for the first time in our trailer. We really did have a great time. Late nights, early mornings, walks, marshmallows, eating junk, fishing...fun times.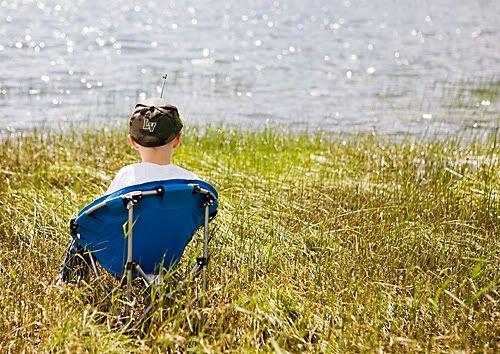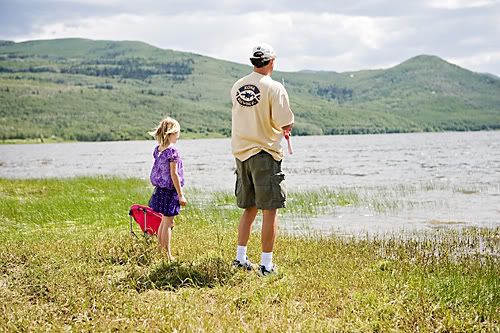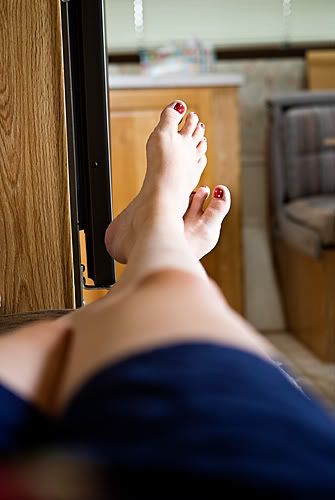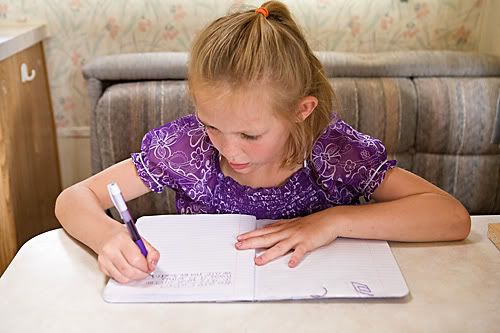 BayLea wrote about the first day.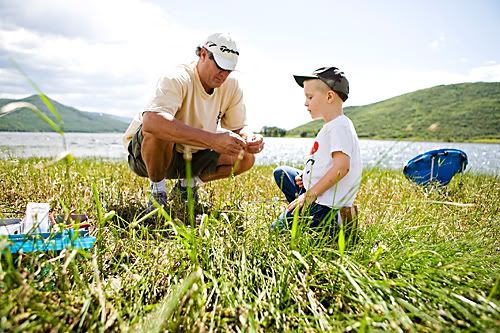 And of course, I had to take pictures...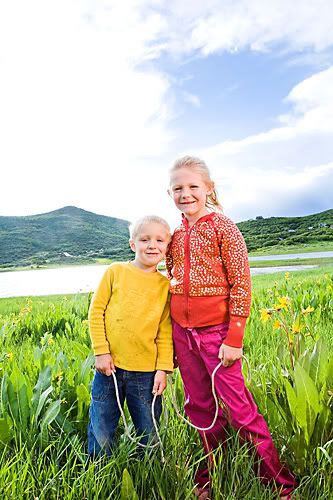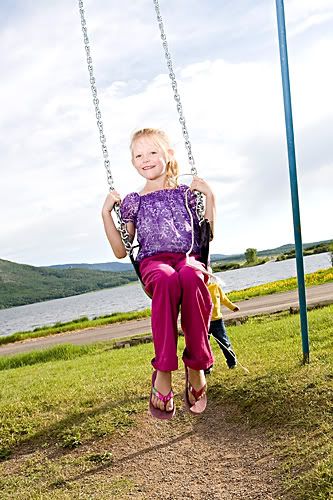 We toasted marshmallows...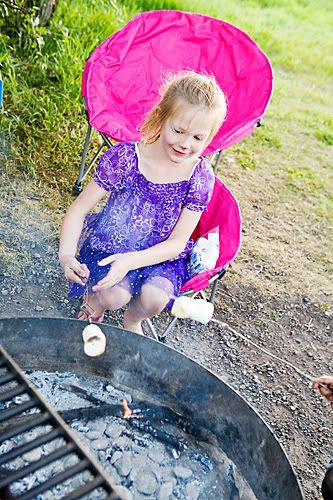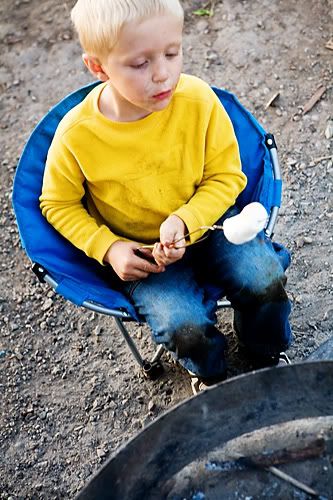 The next day, Mimi and Pa and the dogs came up. They brought yummy steak!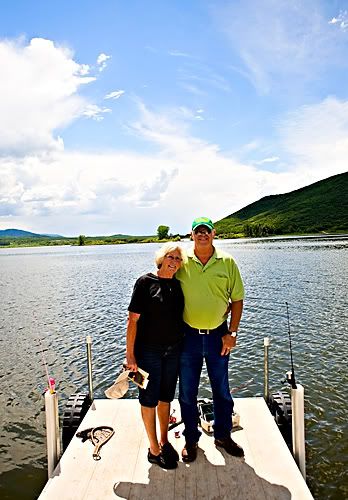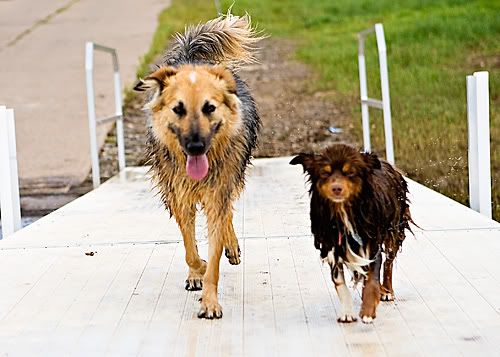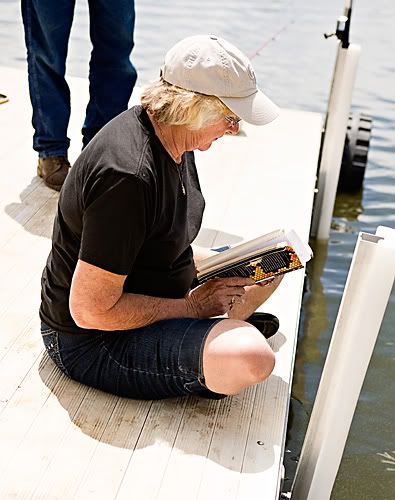 Mimi read on the dock.
And my book got wet and I went to shake off the excess water and the cover fell off and fell in the lake.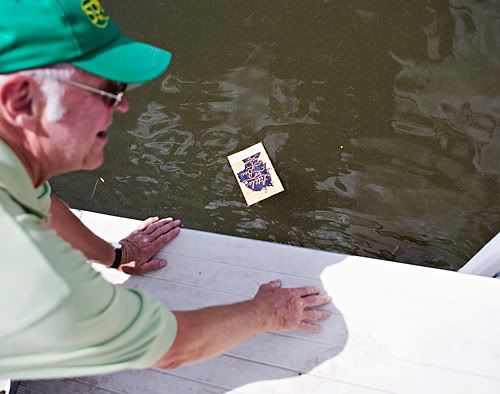 (it's a great book, by the way!)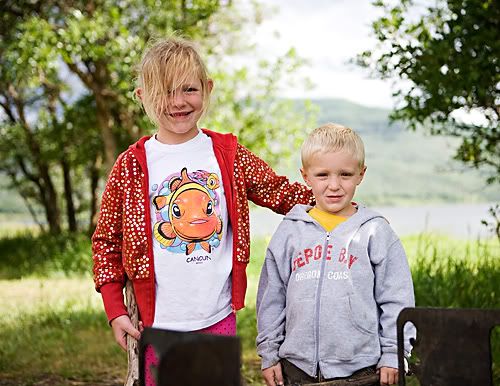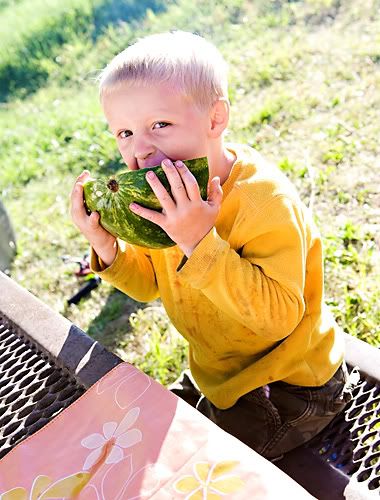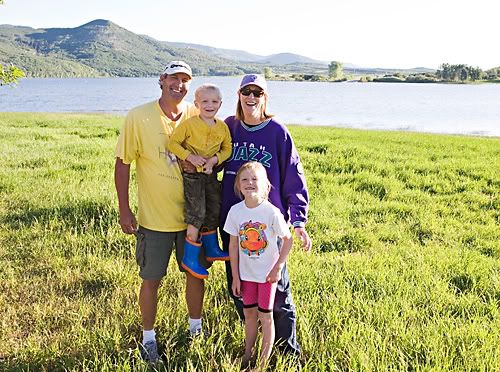 Here we had some bodily noises made at this exact moment that got the kids laughing for the picture. Nothing like using a 4 year olds humor to get a picture!
Every morning we walked around the lake to Vega Lodge to get me some coffee (we weren't camping at a place with electricity). While there we visited with the owner a bit, and eventually he took us up to see his horses. That made BayLea's day...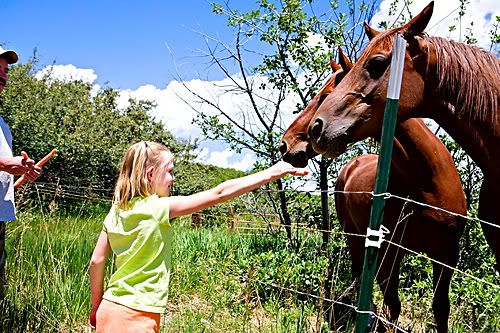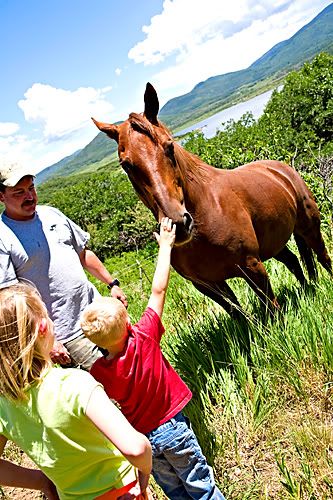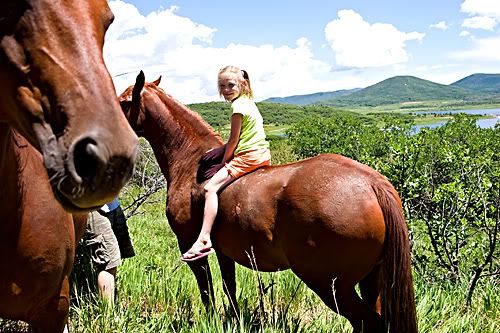 Our reservations at Oak Point were only for Wednesday and Thursday night. On Friday, we decided to stay another night and thought we'd try Pioneer Campground where they had hookups. They were full, so we headed over to Aspen Grove for the last night. It was a nice place too, but our spot wasn't close to the lake, but more tucked into the trees.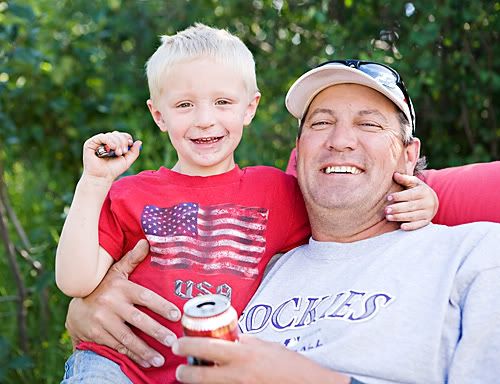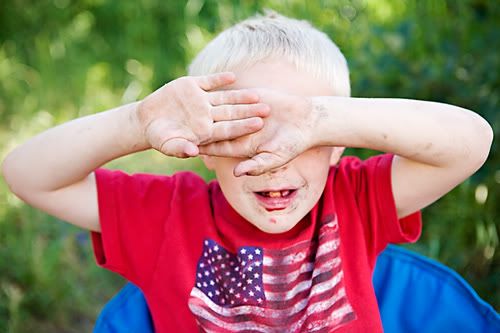 This kid is all boy. We'd wipe him off and 10 minutes later he was covered in dirt again.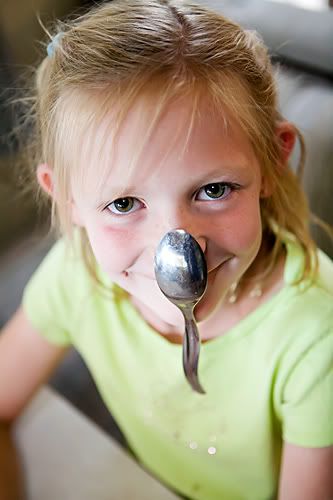 We played Spoons that evening, and Bay perfected her spoon balancing technique.
Before we left on Saturday, we took a walk up a trail through the Aspen trees. It was a beautiful walk...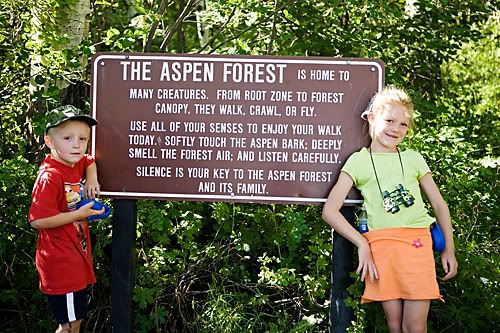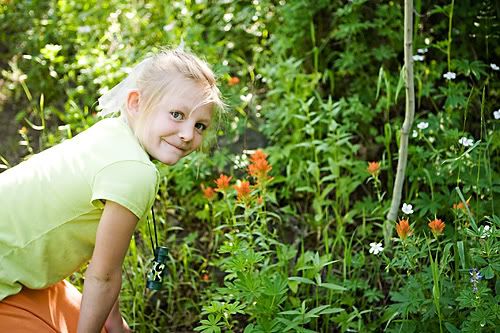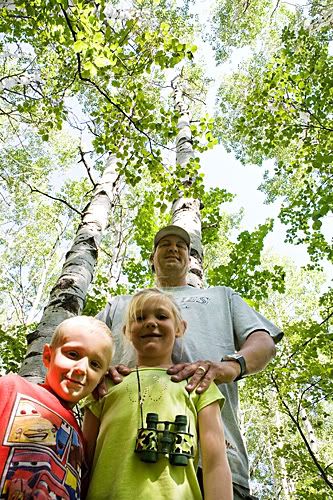 We had a great time. Our next camping adventure will be to Paonia Reservoir, and then from there to Mancos! Yay!