Now, again, when your husband says "mmmmm....honey, this is good!" you know it's a keeper. For me, Chili's has the BEST broccoli cheese soup, and I personally don't this this is as good, but Jery does...he says it's better!
I modified the recipe in the cookbook
Don't Panic....Dinner's in the Freezer
. It's a good one...I've made and thoroughly enjoyed many of these recipes!
1 cup carrot, finely chopped
1/4 cup celery, finely chopped
1/4 cup red onion, finely chopped
3/4 cup fresh broccoli, cut into small pieces
1 3/4 cup chicken broth
2 cups milk
1/4 cup flour (I think you need more, but not a half cup...somewhere in between!)
1/2 t. paprika
1/2 t. salt
4-5 ounces of Velveeta cheese
1 cup shredded cheddar cheese
1/2 cup shredded Colby Jack cheese
In a stockpot, heat the first 6 ingredients to boiling; reduce the heat and simmer for 15 minutes or until veggies are tender.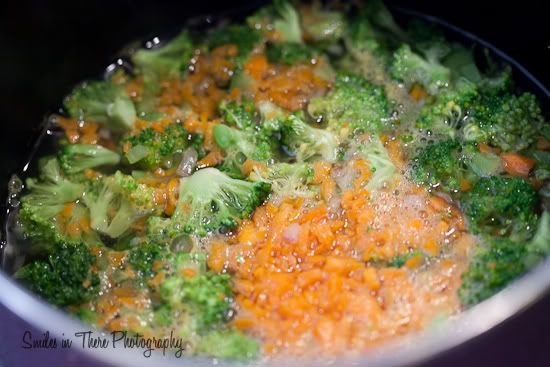 Whisk together the milk, flour, paprika, and salt in a bowl.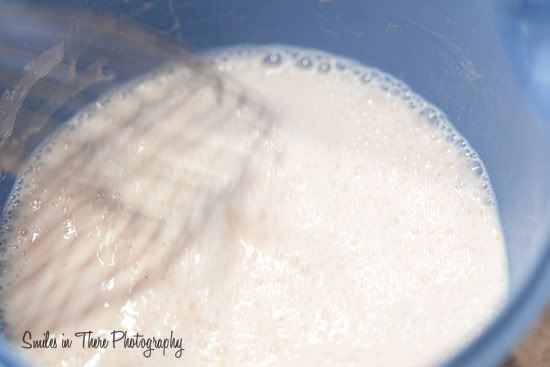 Add to broth mixture and cook until thick and bubbly.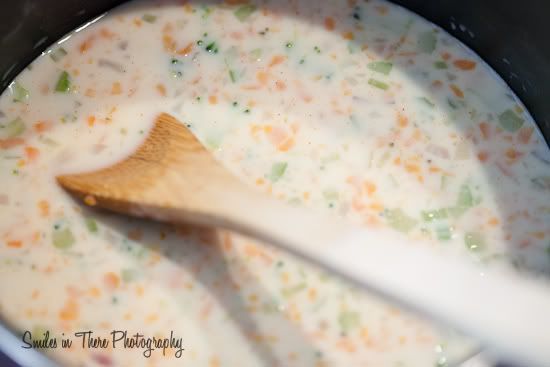 Add cheese and stir until melted.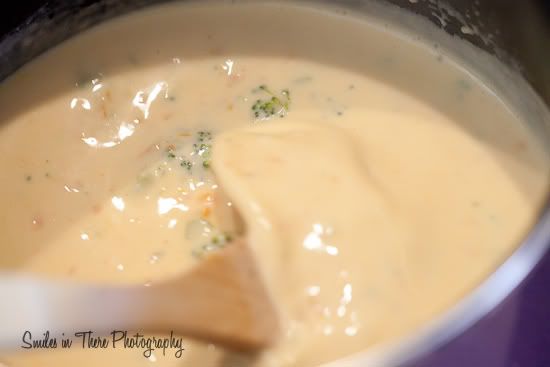 Can you say yum?