We went on a scavenger hunt on the Colorado National Monument, the No Thoroughfare Canyon. We had a perfect day. It had rained HARD the night before and I thought it would be a muddy mess, but it was pretty dry! It was beautiful...as the Monument always is.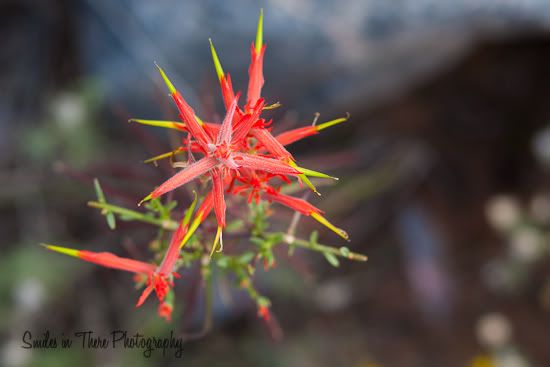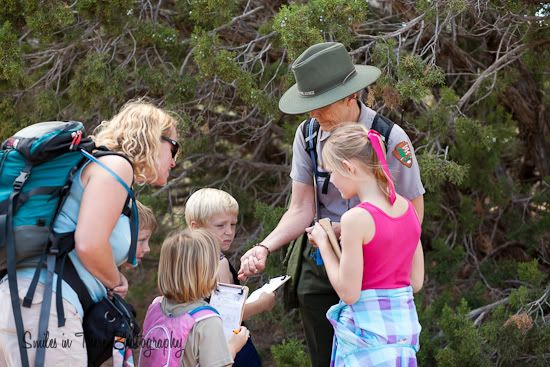 They were looking at her bracelet which was made from the insides of juniper berries. The Navajo make them.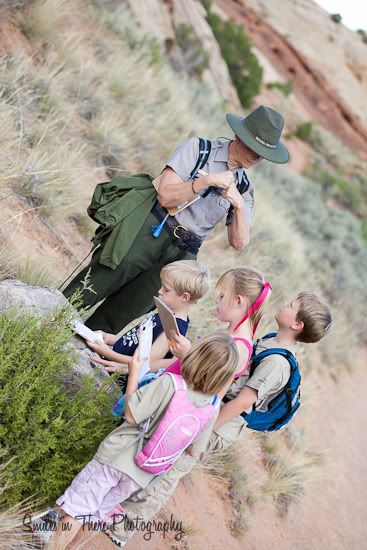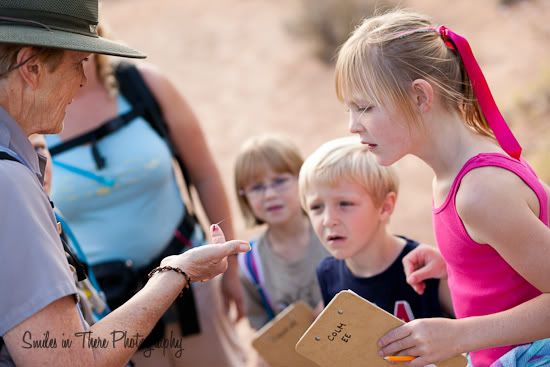 This was cool too. She took one of the little insect pods that were on a plant...they're white furry looking things...and she squished it in her fingers. Inside was red, which of course we thought was blood, but it was actually some sort of powder that dyed her fingers red. According to what she told us, it was what was used to make the Redcoats' coats in the Revolutionary War red!
There was a little stream that was left over from the rain the previous night. Breccan slipped in it and got muddy. For a while, he was ready to go back, but decided he was having too much fun!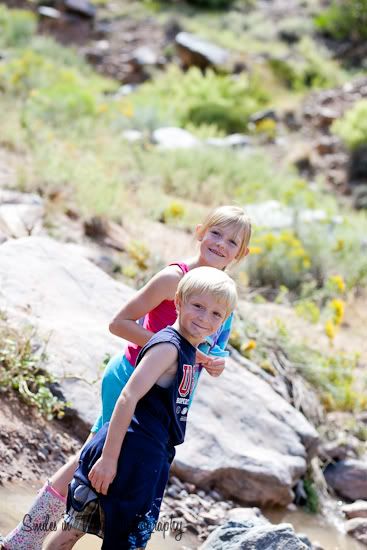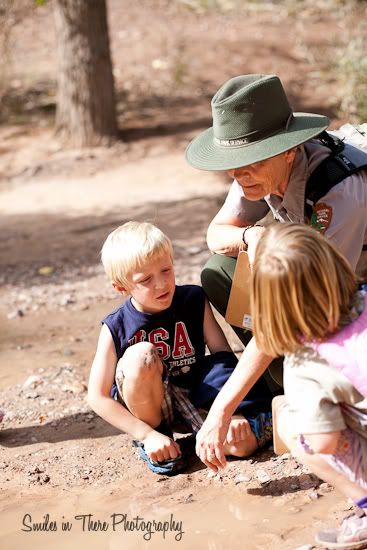 Looking at tadpoles.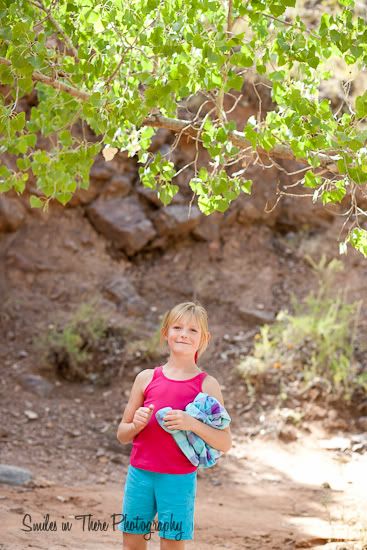 One of the scavenger hunt items was a tree that weeped on your...it's the cottonwood. I don't remember the details, but it will mist you.