So the boy is playing soccer! He had two games on his first game day. You could see a TON of improvement by the time the 2nd game rolled around! I think he has some talent for it!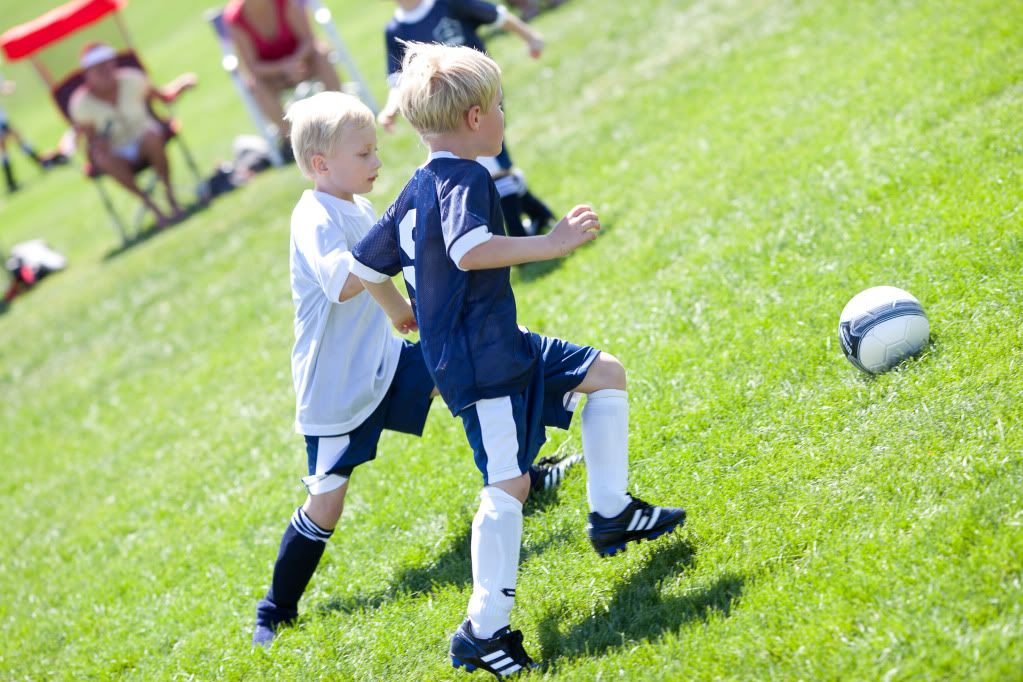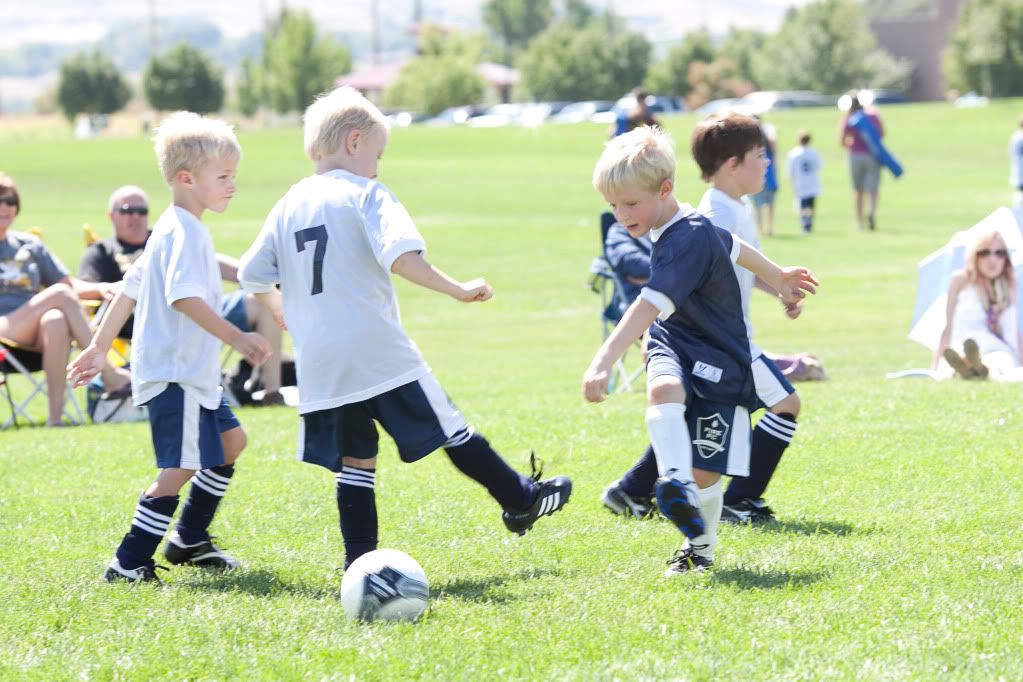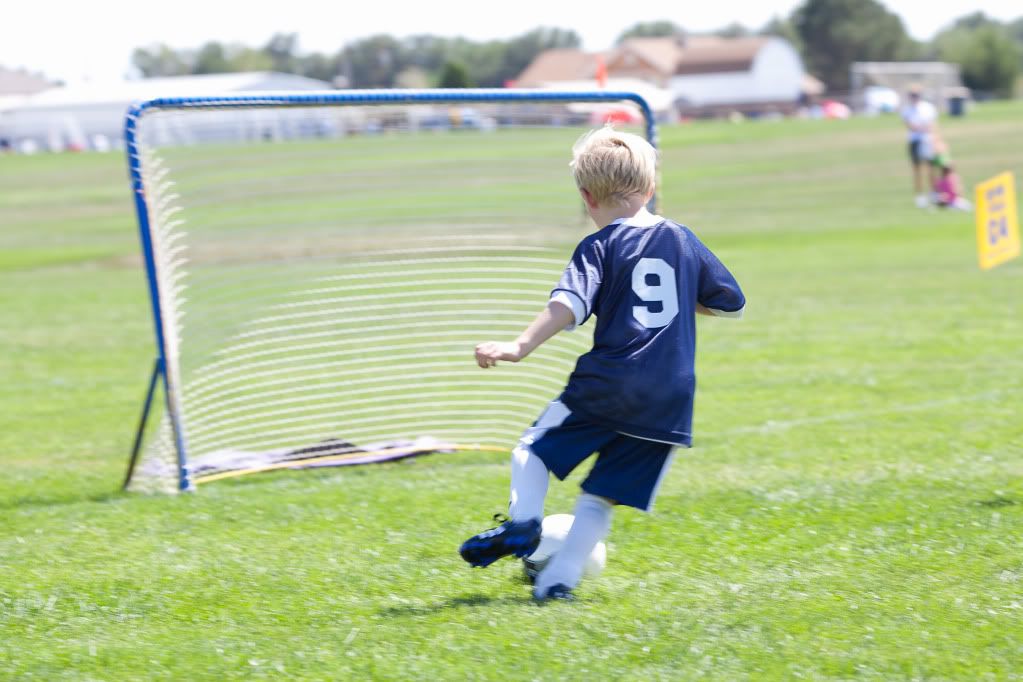 He scored three goals between the two games.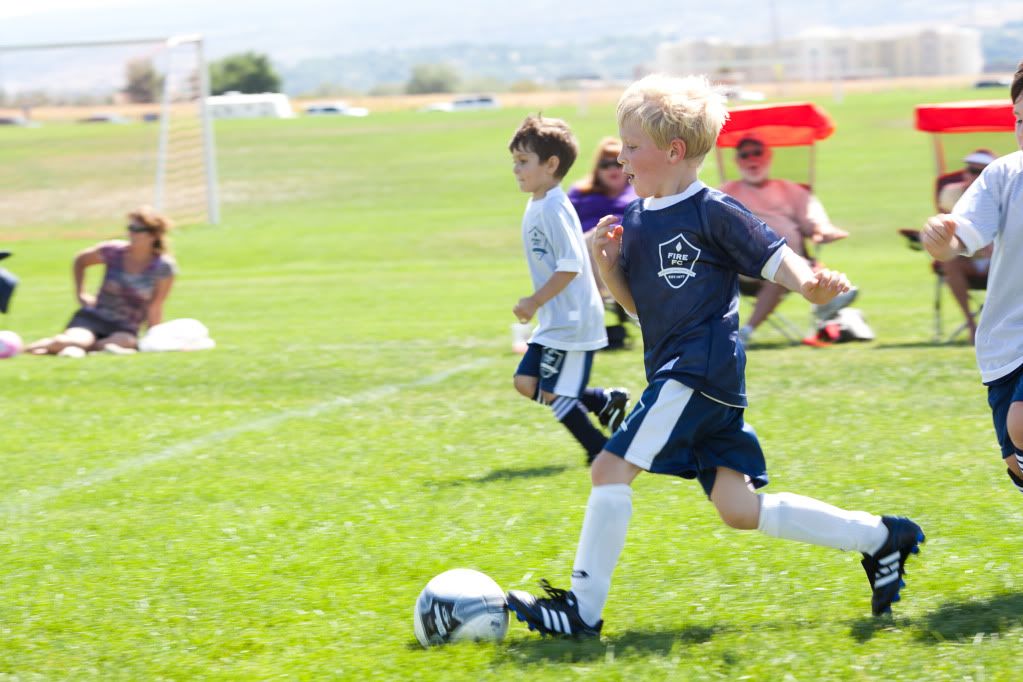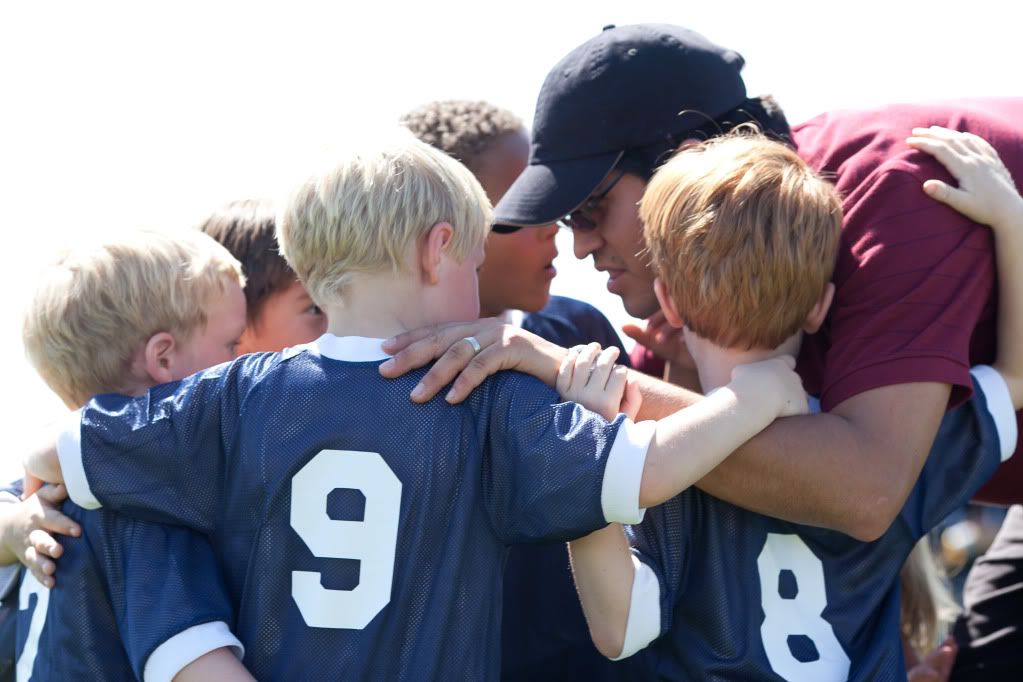 We really like his coach...the first thing he says to the kids is "are you having fun?" EXACTLY what they should be having!