Mom and dad went on a Harley poker run. I think that sounds like a lot of fun ... that is if you weren't frightened of big motorcycles!!! Ha! Mom and dad fit in just fine with all the Harley Dudes...minus the tatoos!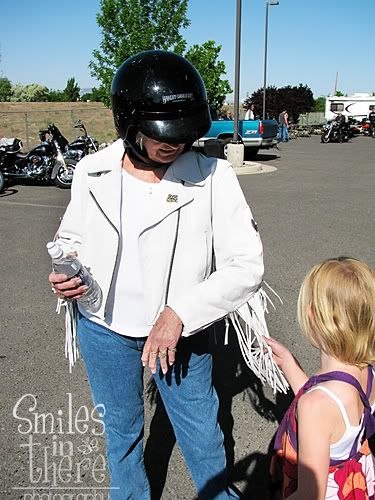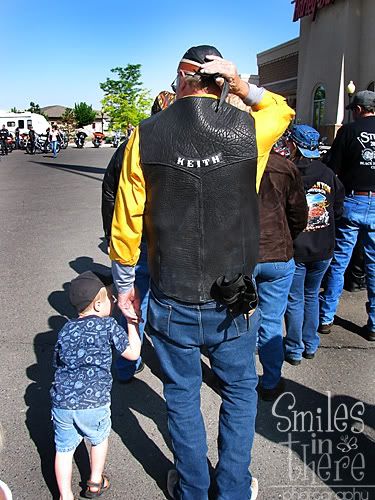 The kids thought it was kind of cool, but they were a litte unsure of how Mimi and Pa looked!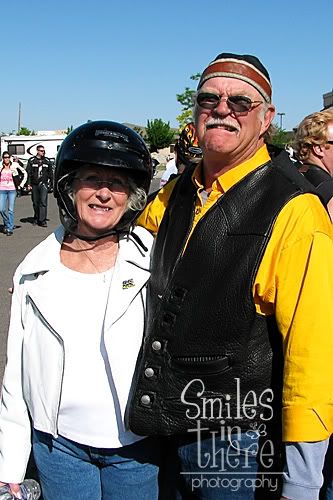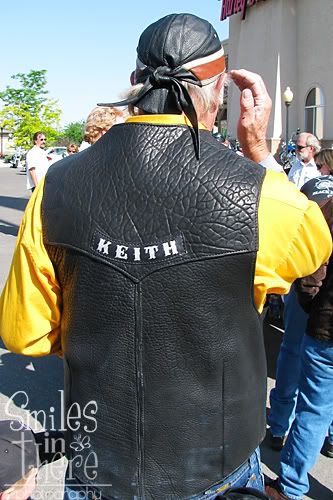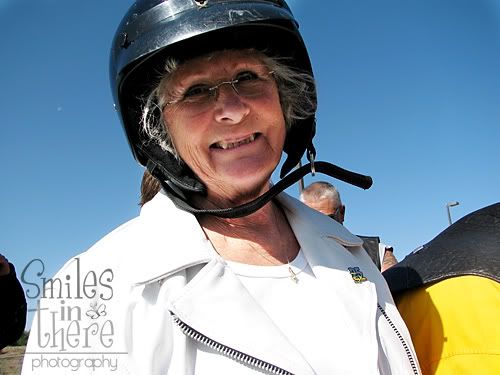 BayLea took this one of Mimi!
Where ya goin', Pa?