Pa turned...hmmmm...how old? 68 right? Geez, I'm getting really bad at keeping track of this stuff.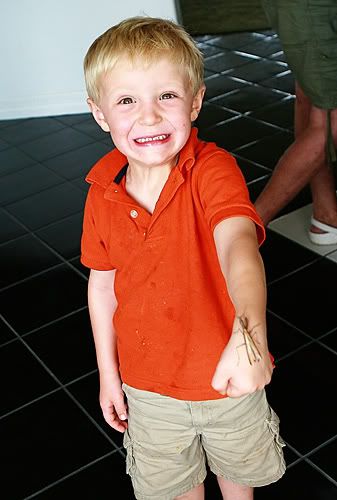 Breccan caught a praying mantis and brought it into the house to show us. Yay! But it was hilarious when it started crawling up his arm...he freaked out! Okay, not that hilarious because I don't like it all when my kids are scared.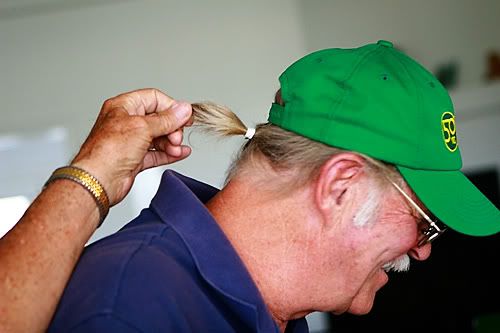 Turn 68, grow a ponytail.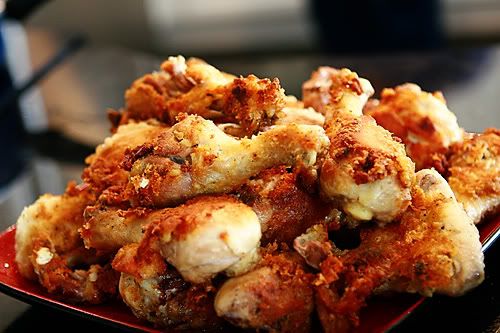 Mom makes the BEST fried chicken. Everyone chowed down like it was going out of style.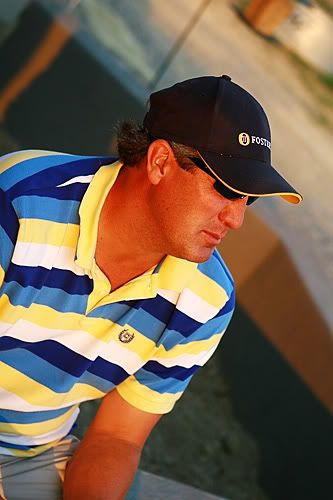 We've been getting some pretty funky light because of the fires in California.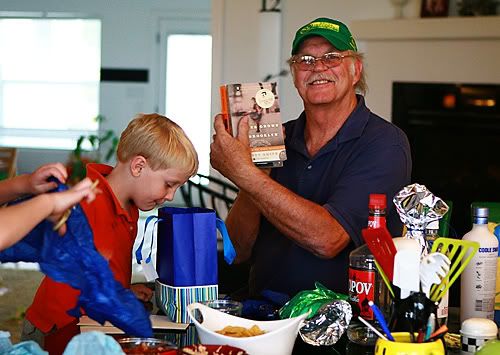 Big surprise, I got him a book.
My perty mom resting after all the cooking.
And once again, Breccan ate chocolate...notice it all over his face!