This year BayLea is taking a workshop dance class. She will learn some ballet, some jazz, and some tap.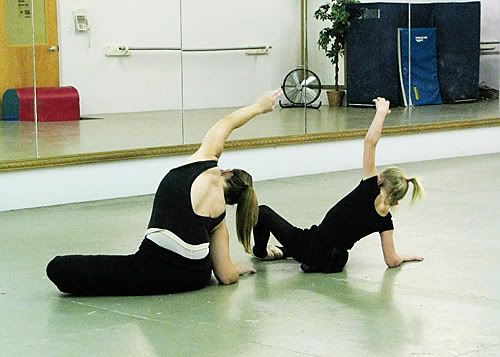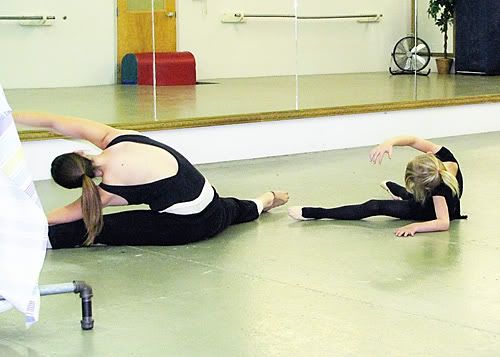 This was a hard new step for her to learn!
Breccan got his uniform (is it spelled 'gee'?).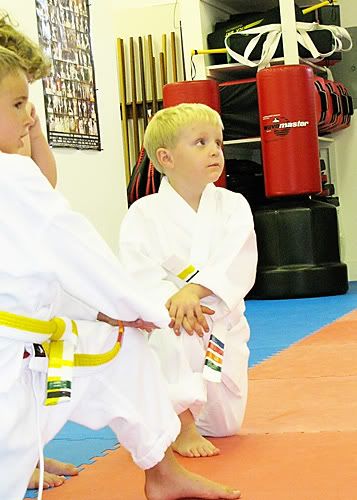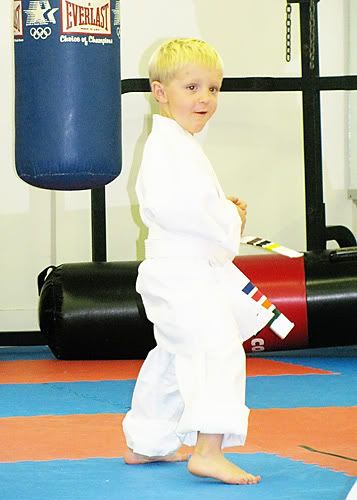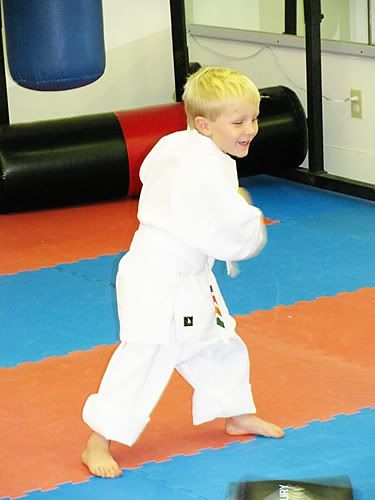 Sorry it's sideways again! I CANNOT seem to remember that it doesn't work this way. But it was the best video I got of the day, and so ya'll have to tilt your head! LOL
This next one is my favorite picture (it's terrible quality-wise...shot through the window). But he was doing so well on this!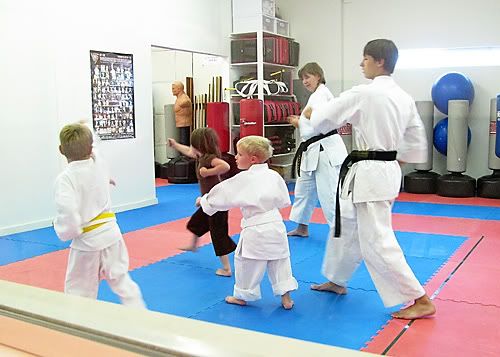 Here he is getting his belt...we're going to take a break from karate until t-ball is over. Then we'll put him back in. He likes the kicking part, but some of the other stuff, like the concentration game they play, he's not as into. He'll get it though!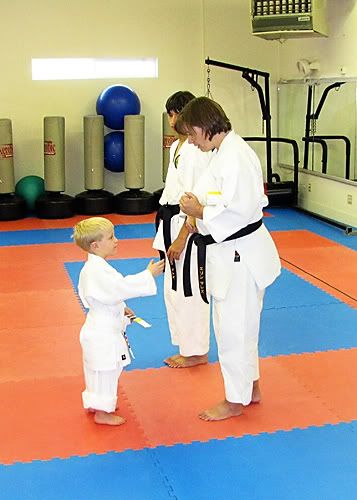 He just ate
ONE
piece of chocolate. Geez, kid!!!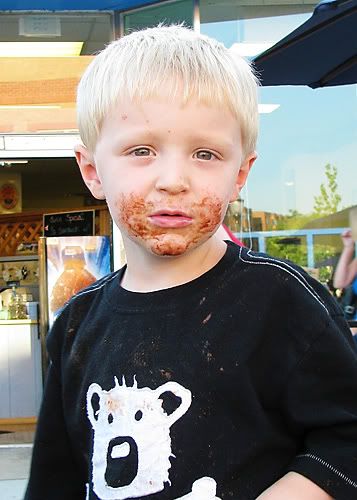 Then we went downtown to the Farmer's Market. The kids love this.