We went to Mexico on Spring Break. I'm a little behind on posting...I haven't even edited all of them yet!!!!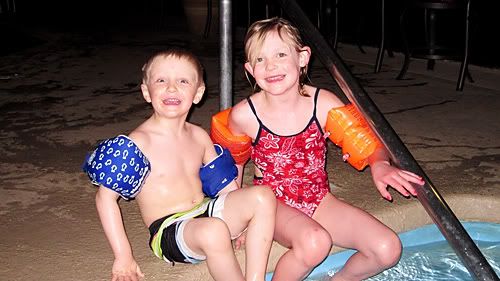 We spent Saturday night in Denver. The kids played in the pool.
Airport fun! We flew direct from Denver to Cancun, costing us a little more money than we originally planned.
BUT
by going through expedia or orbitz, would have to go from Denver to Salt Lake, to LA to Cancun
OR
from Salt Lake to Denver to Minneapolis to Cancun. Ummmm.... No thanks. Here's my money, get me directly there. Just tell me, how are those options CHEAPER?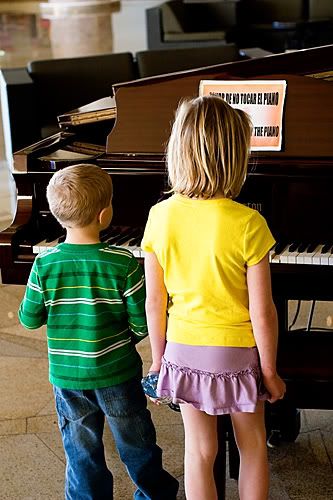 Finally there...
The first morning we spent at the hotel, getting to know the place. The kids played some at the pirate ship kids club.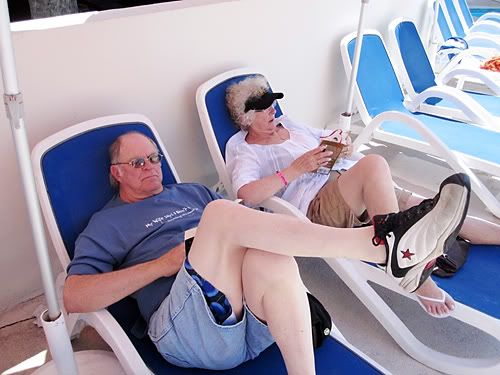 Mimi and Pa read.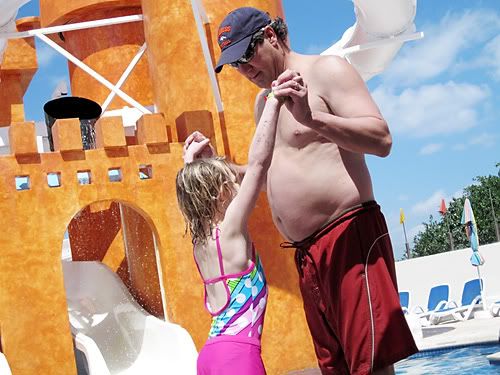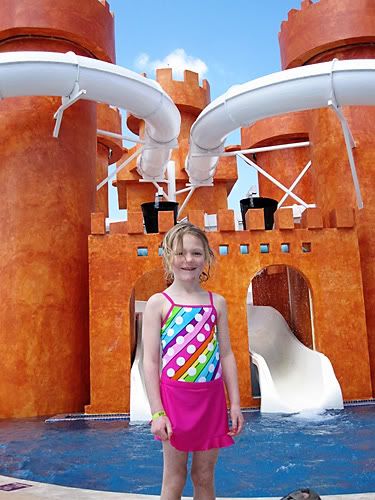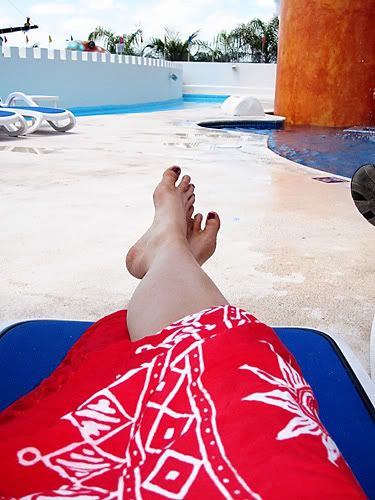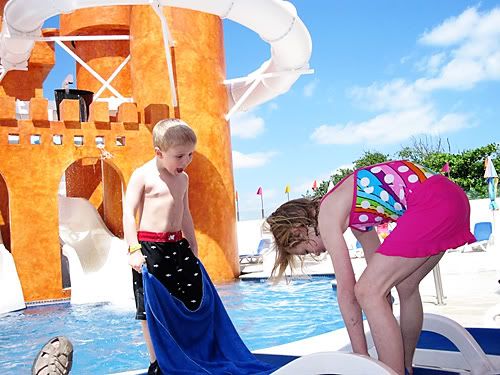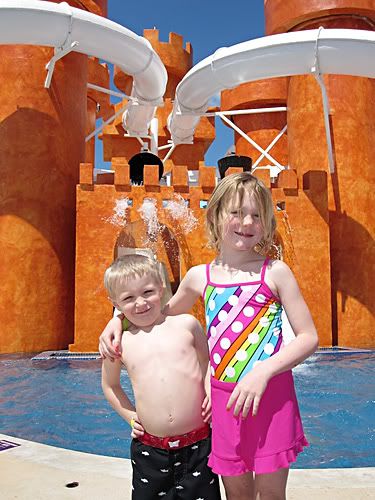 The beach...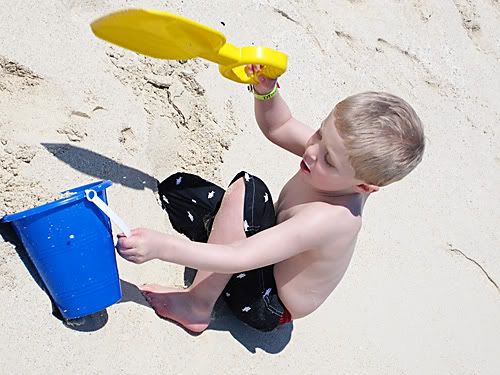 Such gorgeous water, but it was windy and pretty rough out in the waves...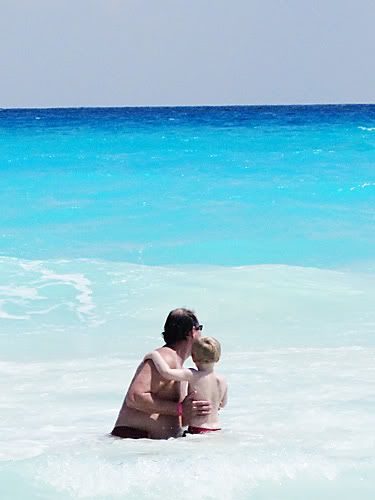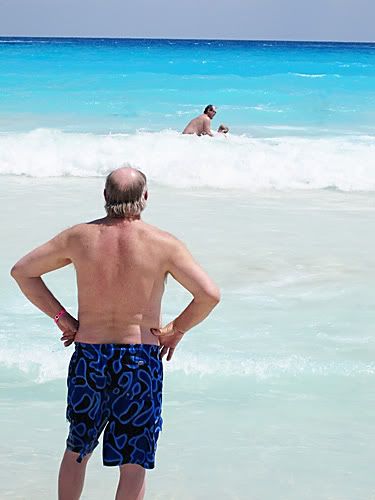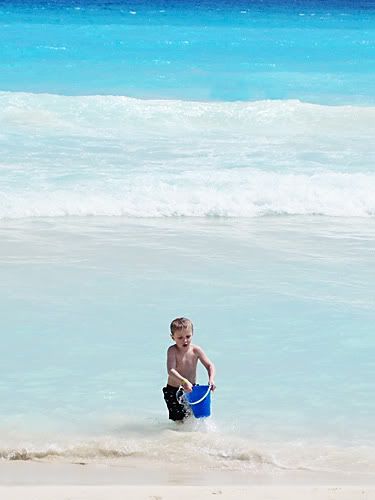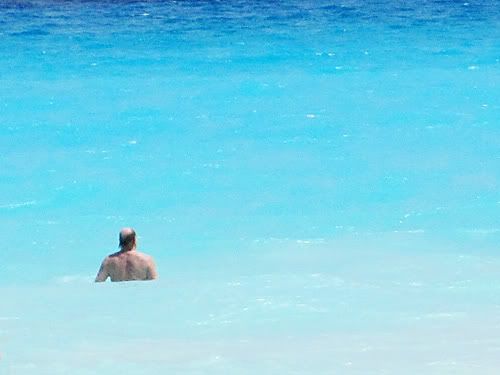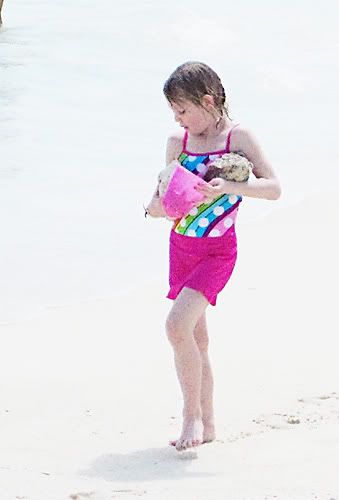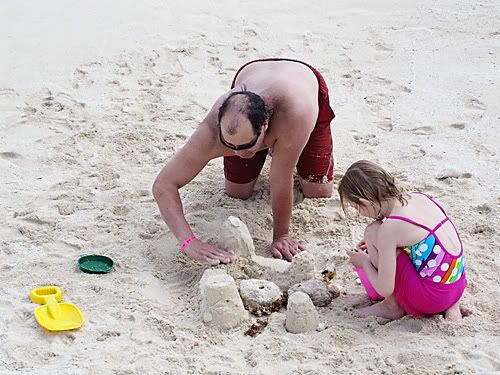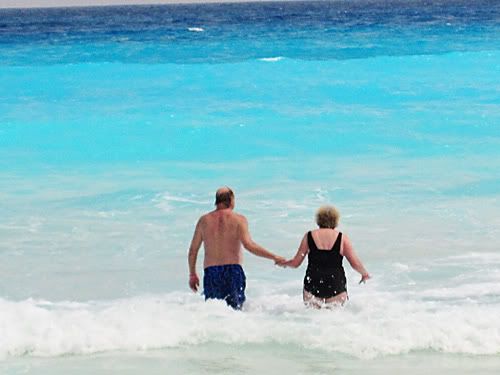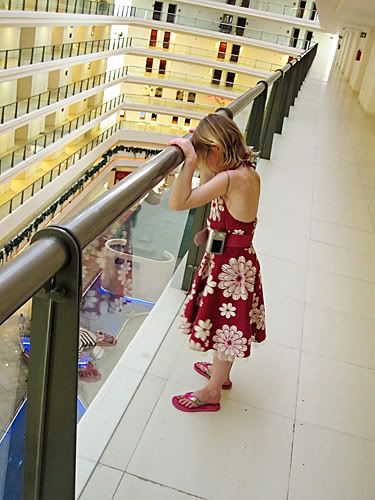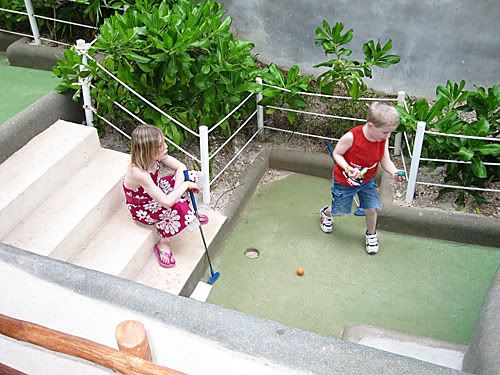 Playing putt putt golf.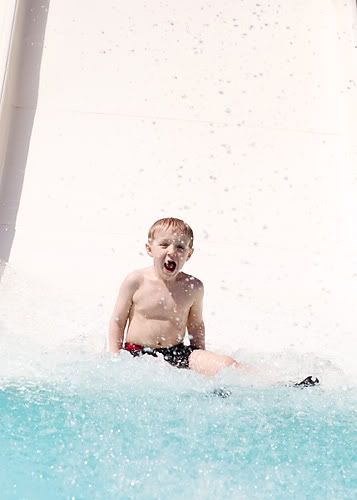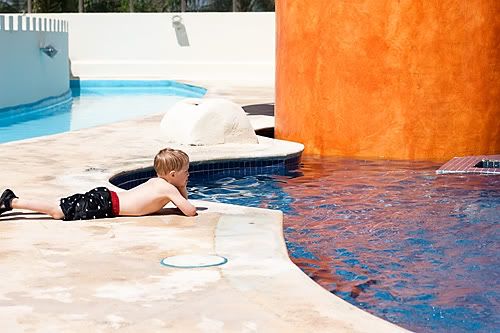 Breccan wasn't big enough to play on the bigger slides...I thought it was a little ridiculous...but hey, rules are rules.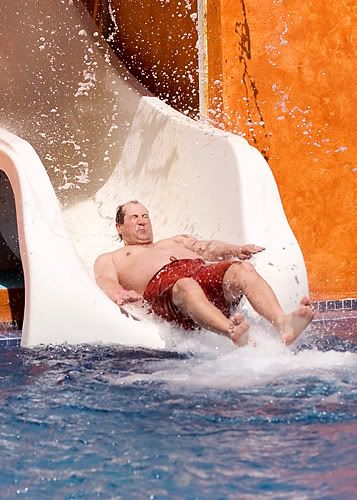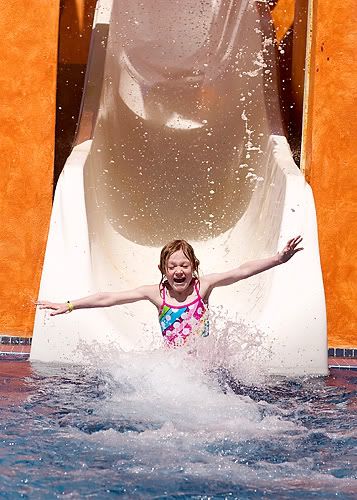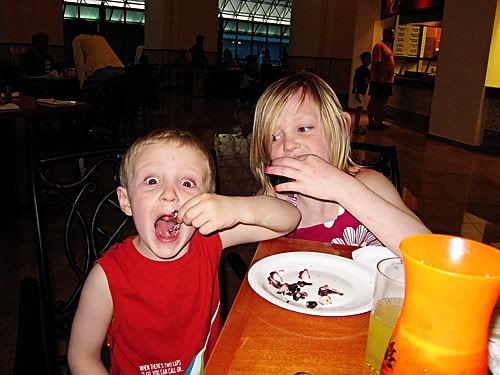 BayLea and Breccan loved octopus from the sushi bar. Yep, the same kids who won't eat anything with a speck of pepper on it, loved octopus.
Mimi with a fancy napkin at one of the restaurants that actually looks in this picture like something slightly naughty!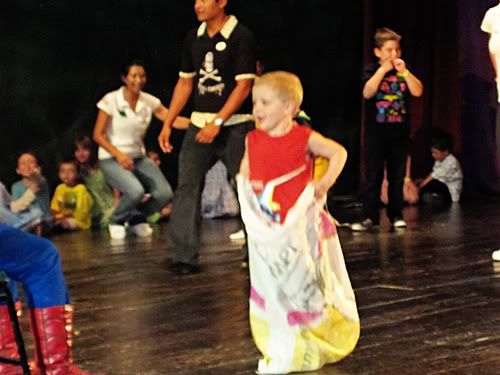 One of the shows they had. BayLea refused to get up there and participate and Breccan wasn't too keen on it either at first, but he did finally do it.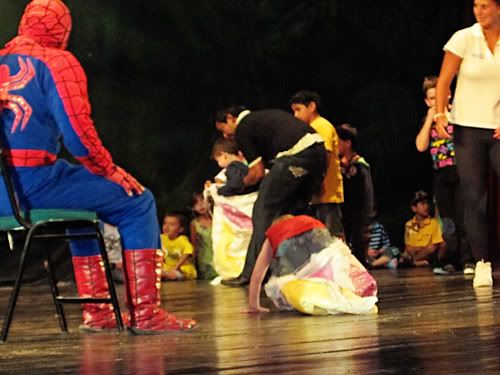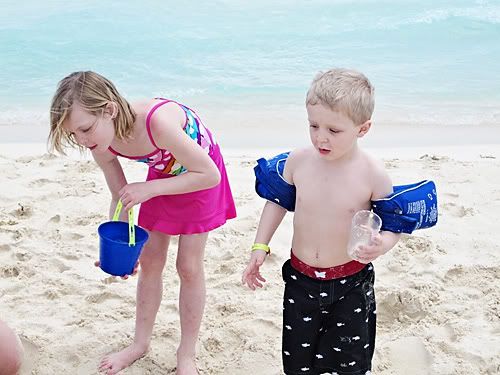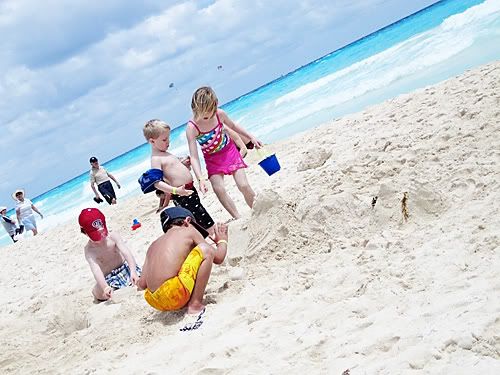 BayLea made a friend on about the 2nd day there. They had fun.
BayLea as mermaid.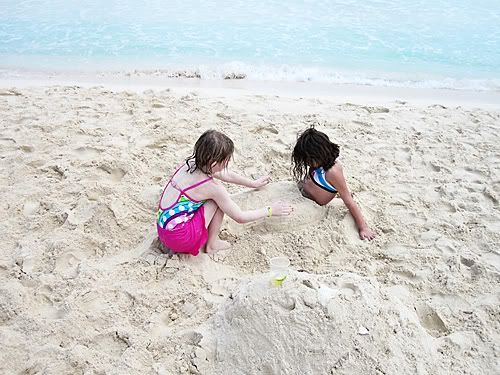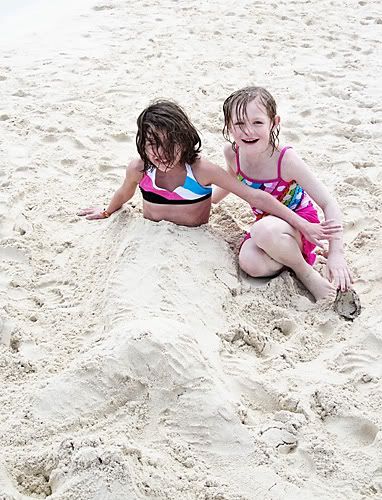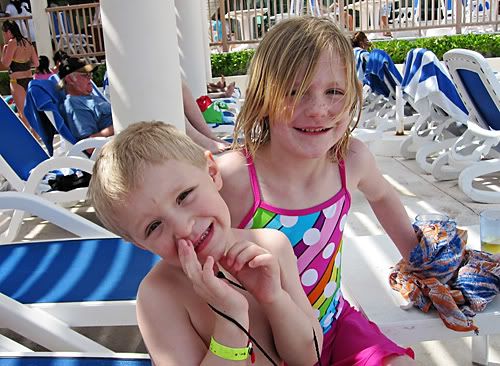 My very cute kids...love them!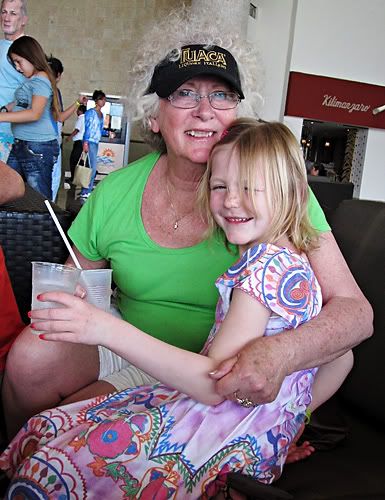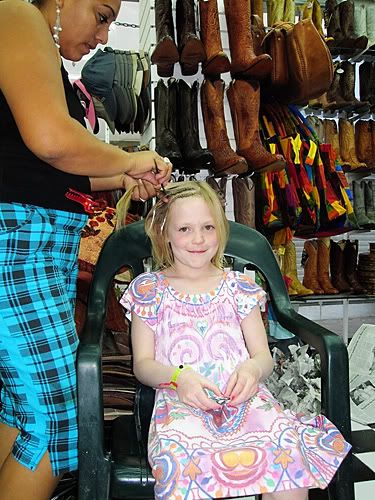 We went to the market one evening. BayLea really wanted to have her hair braided. I wasn't big on it because last time she did this it broke her hair off. This time wasn't as bad.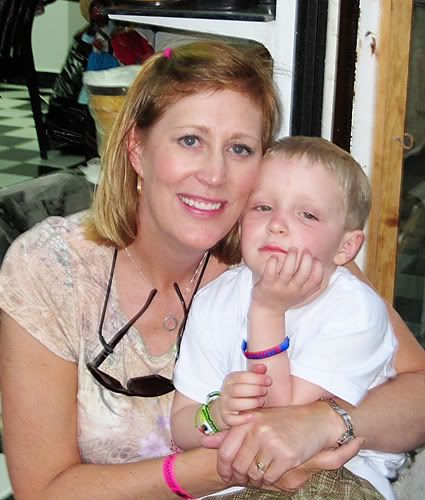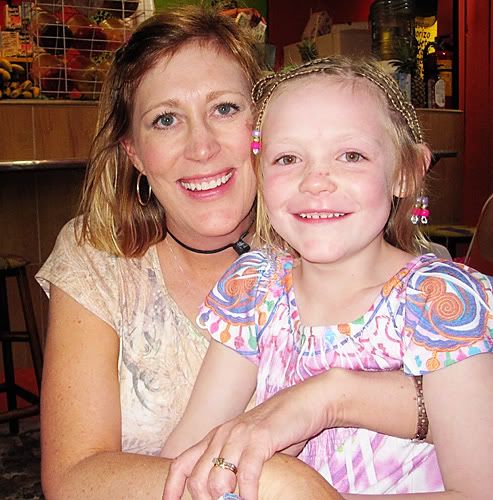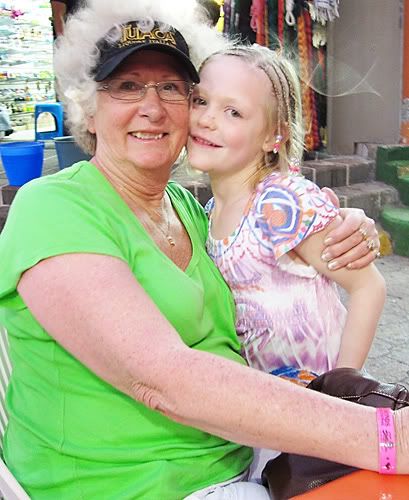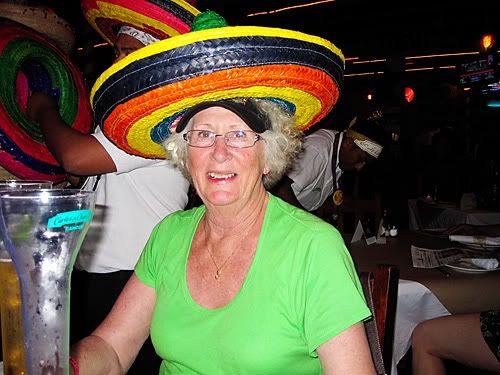 We ate at Carlos and Charlies. Ridiculously expensive, but pretty good food.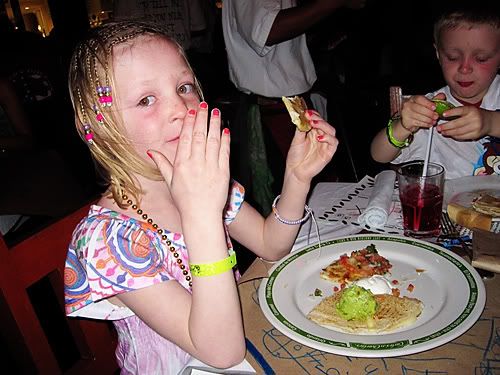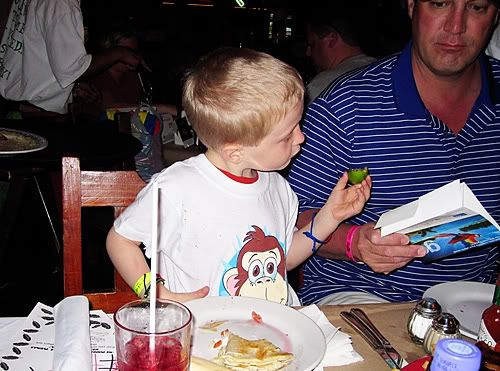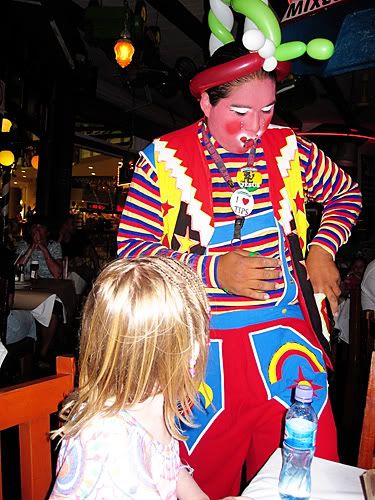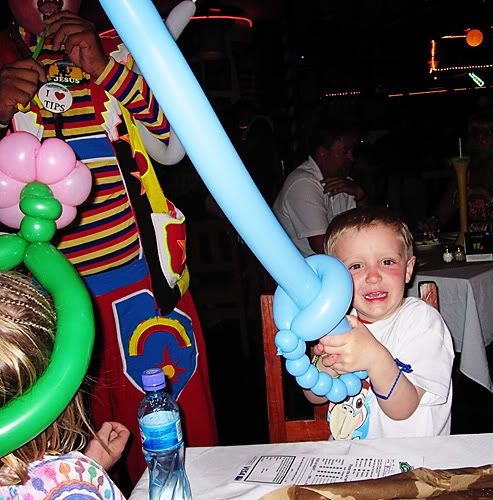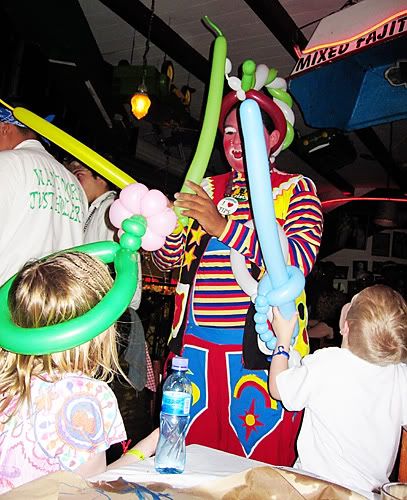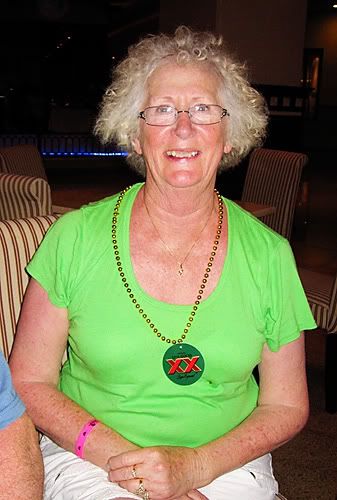 Mimi got some beads...guess how she got them? yep, my mother is wild!!!