Boy, he loves this! He's so funny out there. He'll talk to anyone!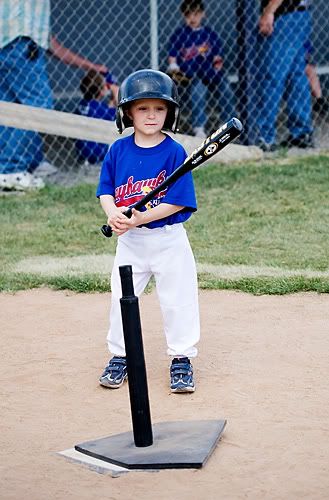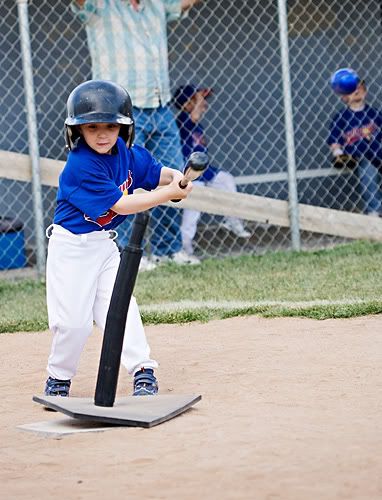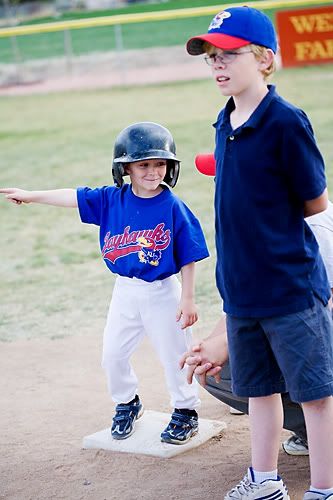 You know the lollies are a MUST at a t-ball game...were when I was a kid, and they still are now.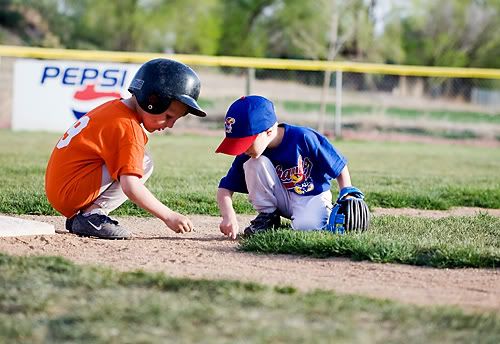 This looks more interesting than the boy hitting the ball!!!
Yay! Finally! A ball hit your way!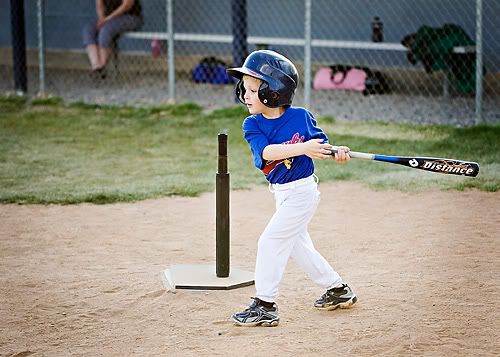 Great hit!!! He's been hitting the ball the first swing this year!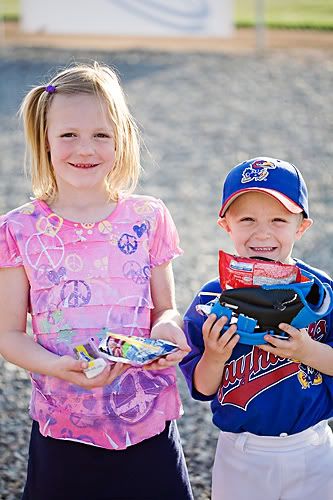 The snacks at the end of the night...big, big deal!