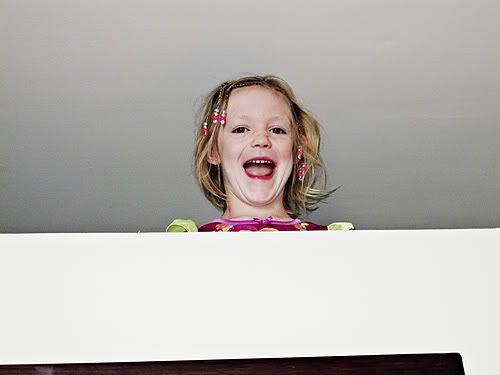 Good morning up there! One of the reasons I picked this resort is because of the 'family' rooms. There was a little alcove with bunk beds for the kids. I thought that was a fantastic idea.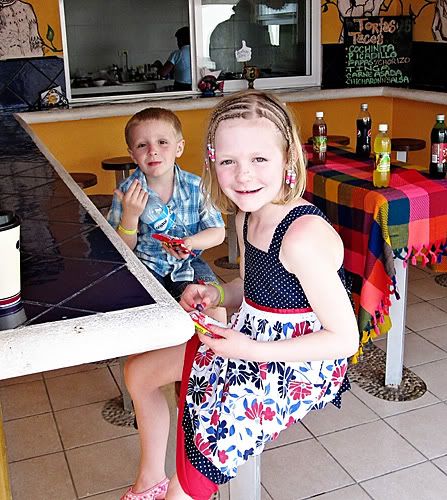 One of the days was just really windy and so we decided to rent a car and drive towards Tulum. Loved Tulum. This was at a gas station we stopped at to get water and use the restroom. You have to pay to use public restrooms. Someone is at the door to take your money.
Anyway, the little tacos mom and Jery got here was pretty good.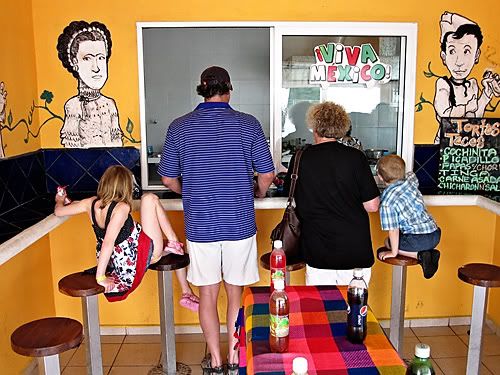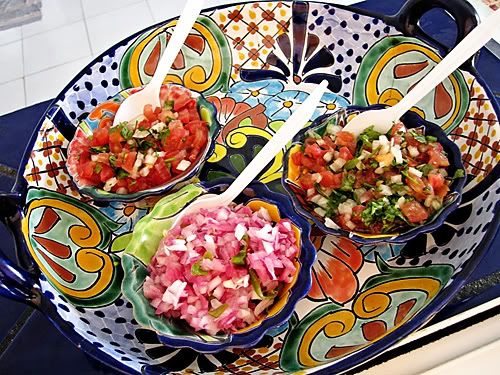 Lovely shirt my mom is wearing, eh? She didn't have a shirt she wanted to wear in the ocean and so dad kindly offered up this one.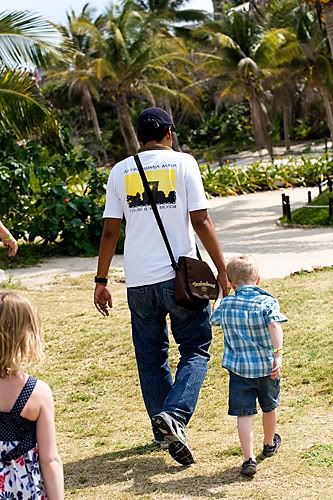 Dad, Jery, the kids and I went on a tour of Tulum. Mom was hot and didn't want to walk...her knees hurt her too badly. The tour was fairly informative and it was beautiful! If we weren't also trying to head to Akumal, we would have loved to stay here longer. and there was a beautiful beach we could have swam at had we paid any attention and known about it ahead of time...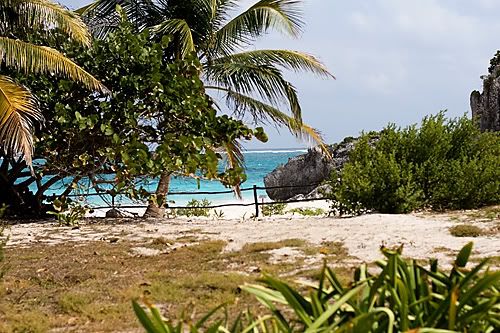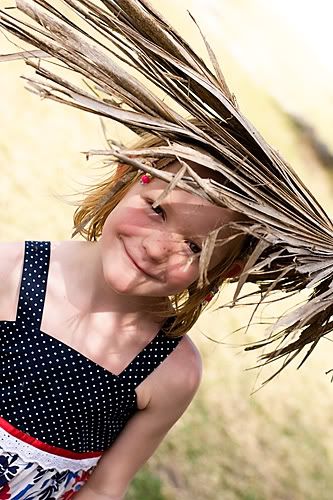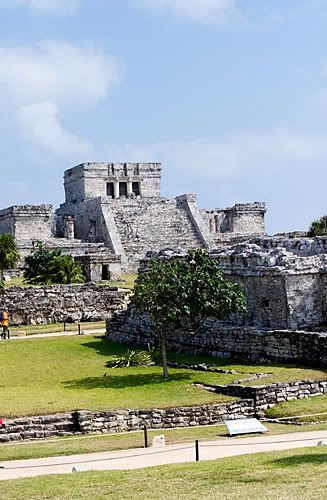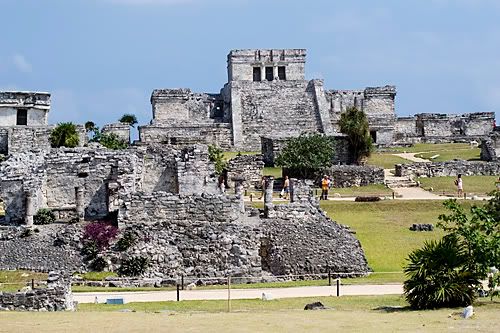 A BLURY family picture. I set the camera up for our tour guide to take the picture, but he moved...and since my camera focuses from the back instead of the shutter button, when he moved, it didn't refocus. Darn it!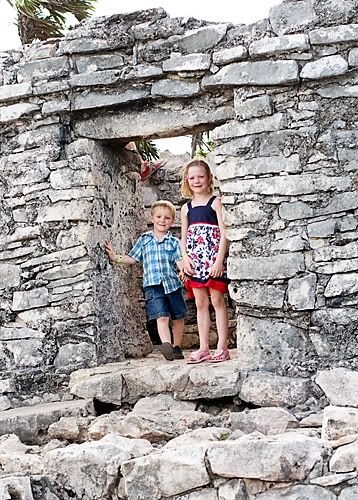 A doorway.
Breccan's favorite thing about Tulum were the iguanas.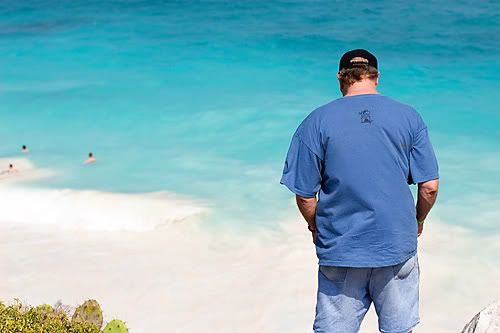 Pa thought it'd be funny to pee over the cliff into the ocean.
JUST KIDDING!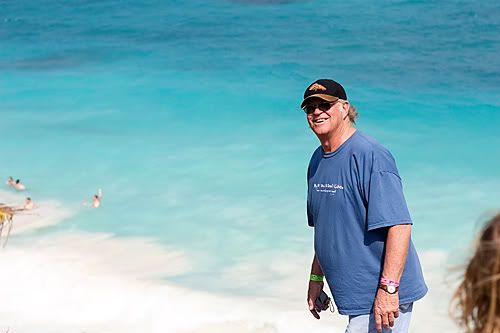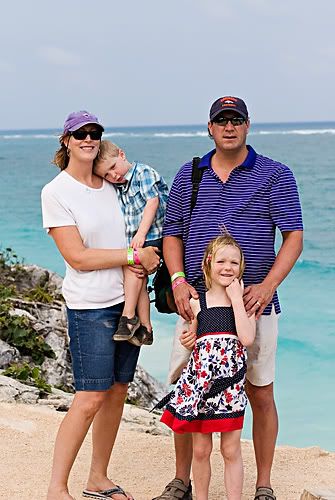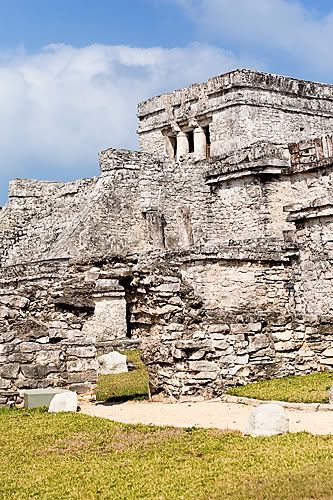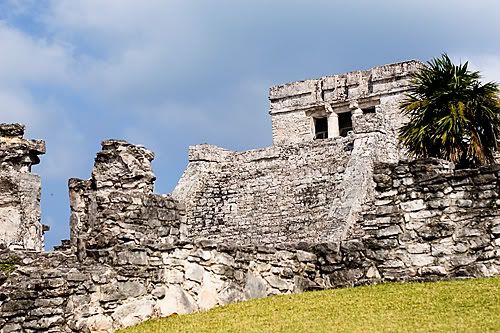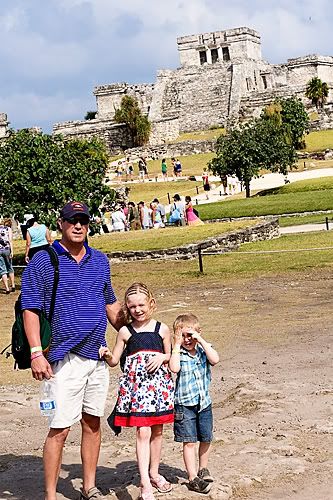 The little village of Tulum where Mimi waited for us was totally fun. I loved these native American costumes. However, you couldn't take their picture...they charged you. So I 'shot from the hip'. I would have loved to have hung out here longer but again, we were determined to get to Akumal as well.
We finally got to Akumal. Loved it here too. Next time I visit Mexico, I'd like it to be to Akumal or to Tulum.