Today was her birthday! Six years...unreal.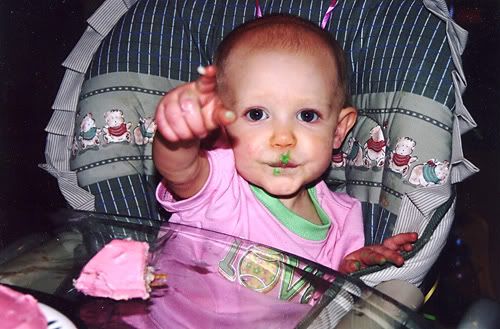 Here she is on her first birthday, eating her first piece of cake.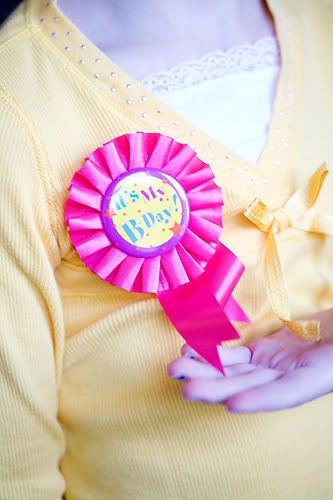 And here she is this morning through the afternoon.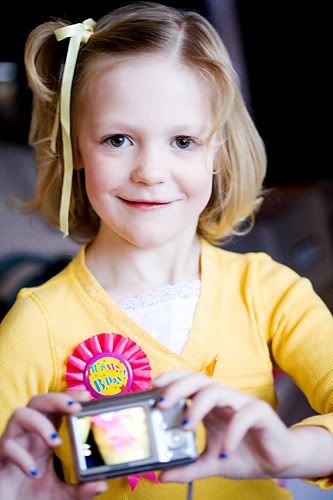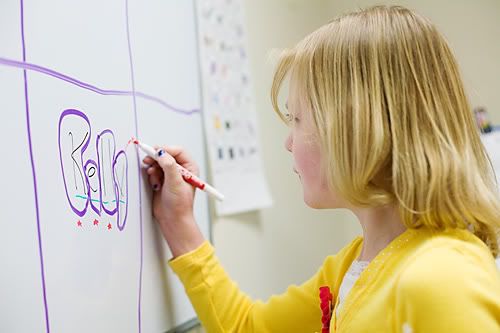 Before school she had to teach me..."The b in my name is saying the right thing. The a is too, but you don't hear the y." Etc.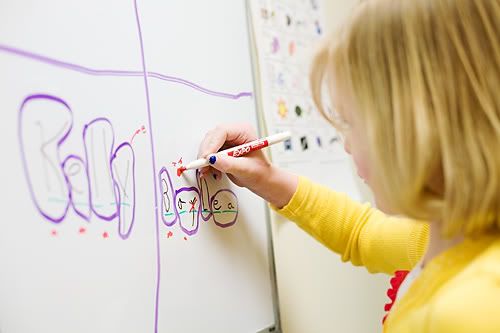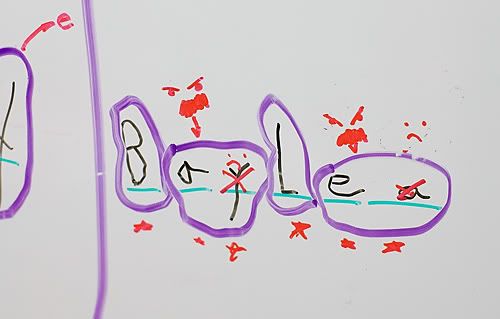 And then we met Mimi for lunch at Thai Chilis. Yummy! And Mimi had a present for BayLea.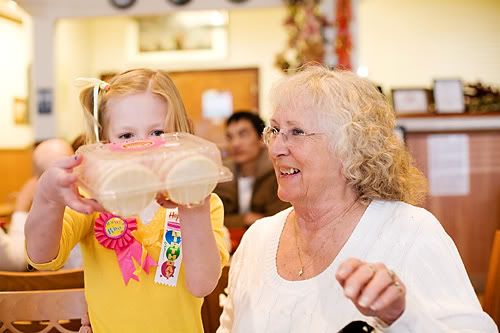 The cookies left over from her birthday at school.
Here she is saying "I know what this is! A movie!" It was Cloudy with a Chance of Meatballs.