For New Year's Dinner we had Sweet and Sour Chicken, rice, and egg drop soup. It was all really tasty, especially the sweet and sour chicken.
Sweet and Sour Chicken recipe came from here...
http://creatingpostitnotes.blogspot.com/2008/03/wok-this-way.html
Egg drop soup from here...
http://allrecipes.com/Recipe/Restaurant-Style-Egg-Drop-Soup/Detail.aspx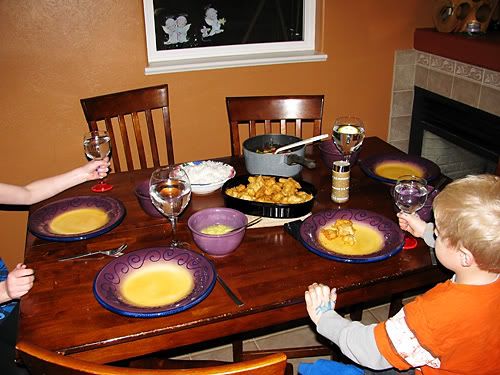 Ready to eat...I meant to put some candles on the table, but dinner was finishing up too quickly!!!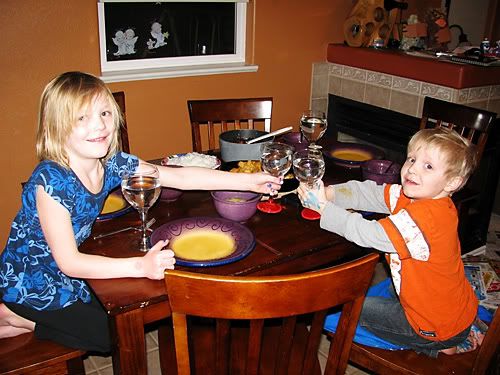 Cheers to 2009! (we're drinking water, folks!)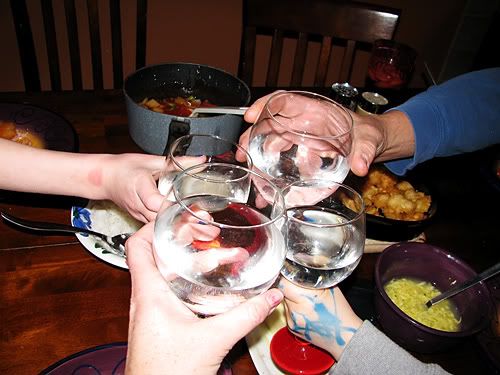 2009 has been crazy busy, and lots of fun. Here's looking forward to another great year!