We went to Denver so that I could attend a photography workshop (Sandy Puc). We stopped off at the zoo to see the Zoo Lights when we got into Denver. There were TONS of people there. I took a few photos, but I didn't have a tri-pod, so they're not that creative!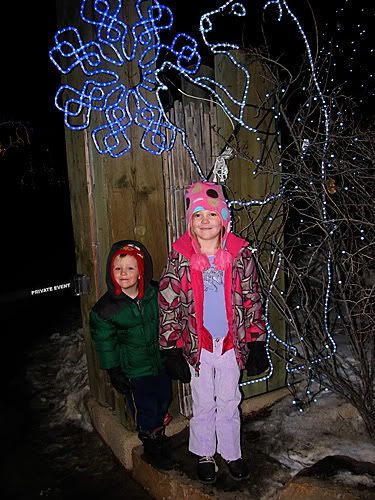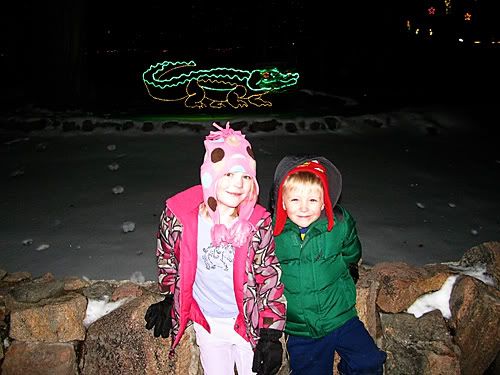 These first four were with my little point and shoot because it had a flash to light their faces. My big camera doesn't have a flash and I forgot to bring my external flash...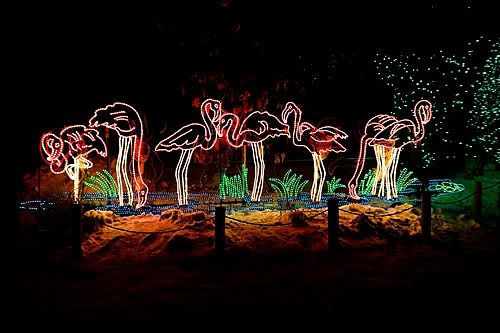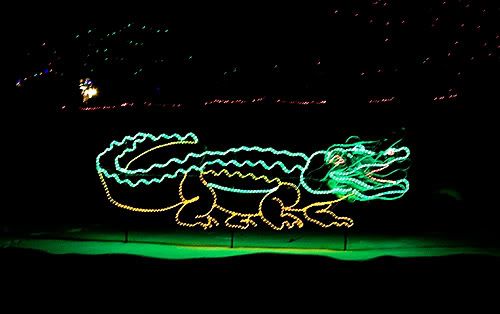 And we had to ride the carosel, which was pretty fun!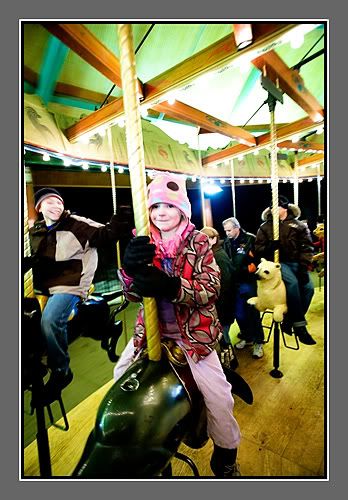 Sunday morning this kids woke up before 6:00 and they were hungry. Since Daddy was in bed still snoring away with the pillow and Breccan's blanket piled on top of his head, I figured he wasn't getting up any time soon to go to breakfast. So I ordered up a fruit plate for them to tide them over.