BayLea at the Beauty and the Beast dance rehearsal. She's so pretty!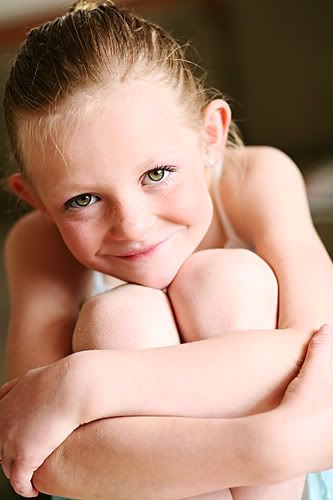 Just after we put her makeup on before we left the house.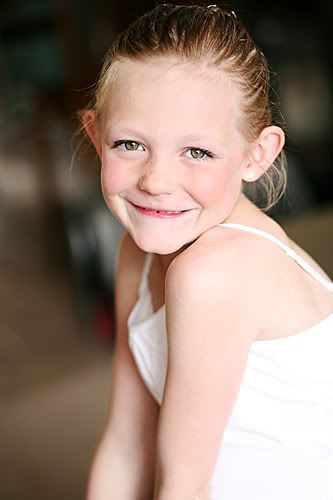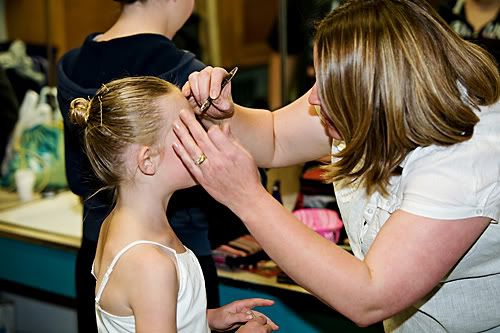 Adding some eyebrow pencil. Guess I'll have to do that today.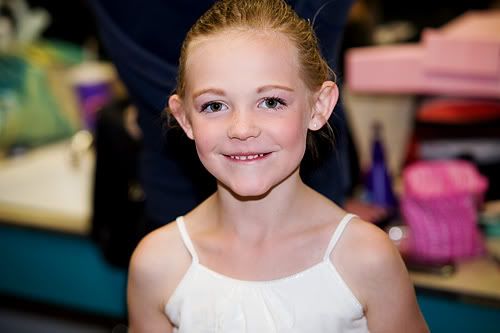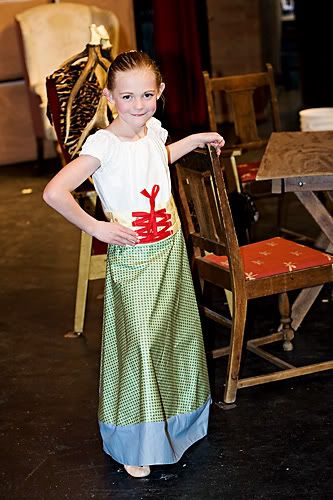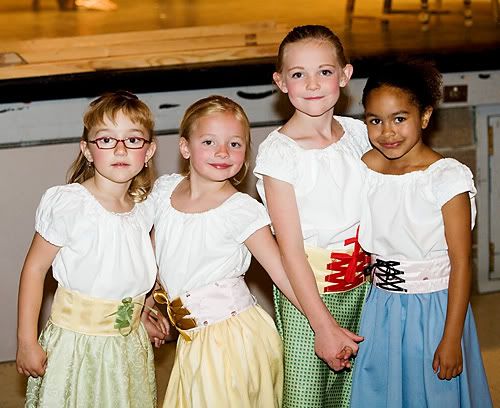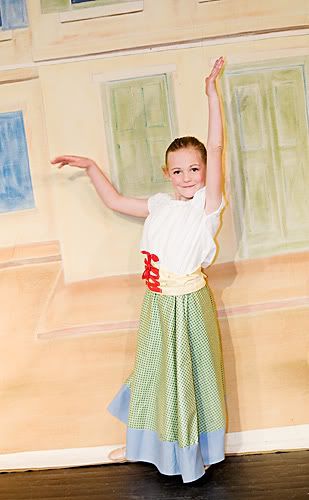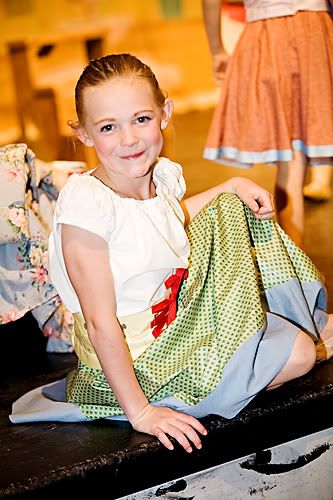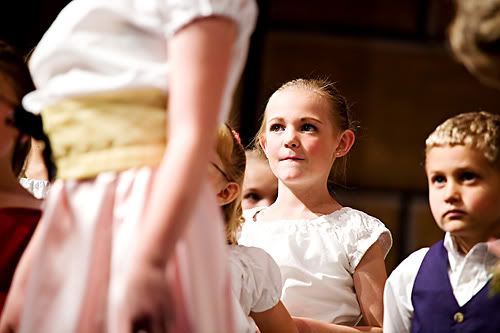 During the warm ups, everyone was doing voice exercises. I think BayLea was a little confused about all that!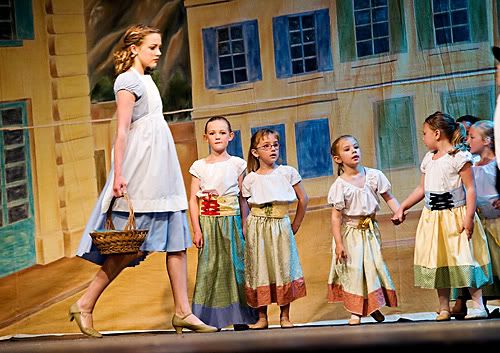 Here she's a villager.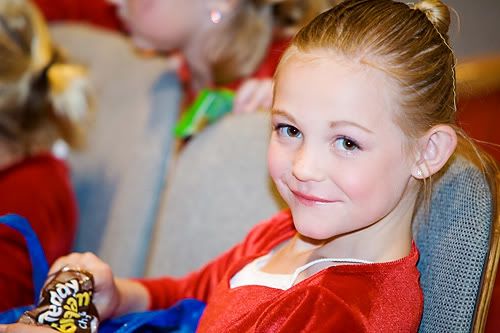 Dressed and ready to be a rose.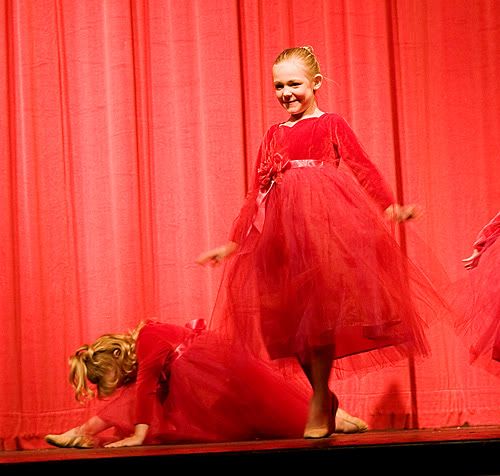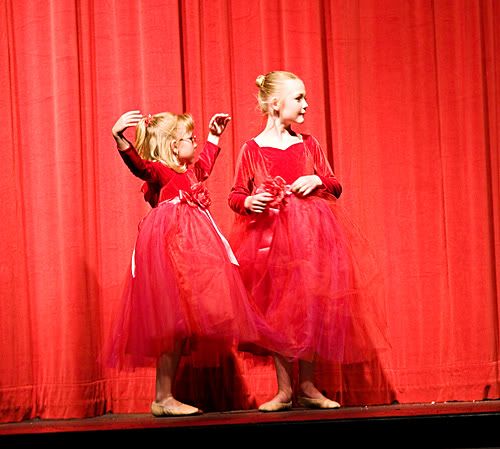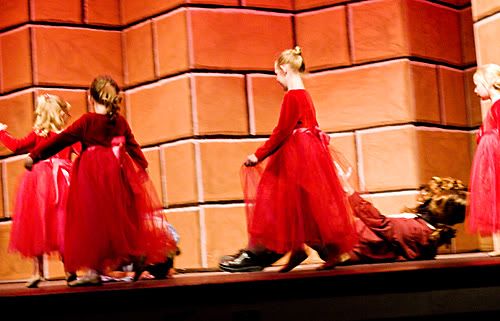 It's a cute show. Hopefully we'll be able to hear the kids when they say their lines...it was a little quiet last night. Maybe they'll have mikes for them.