Okay, they started out roller blading but soon moved on to bike riding!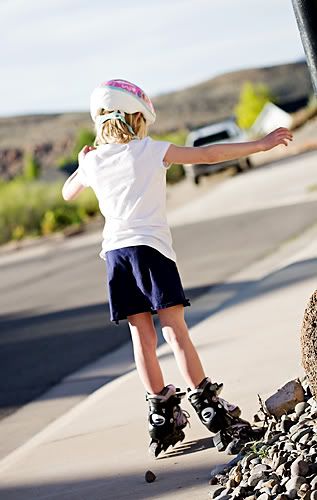 I wish wish wish that I could capture how glittery she looked. The sun was hitting her and her bike glittered, her helmet, her boots. It was really pretty, trust me!
Back when BayLea had her smaller bike, she was riding without training wheels. Then we got this bigger bike and she didn't want them off. Tonight we convinced her to take them off and try and if she couldn't do it we'd put them back on. She tried...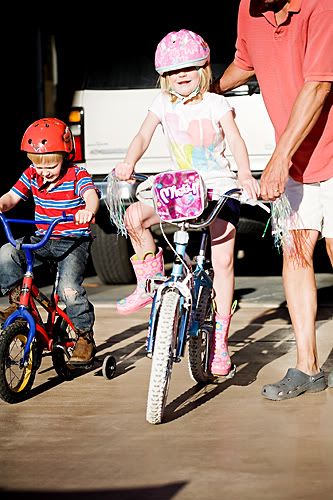 ...and then Breccan wanted to get his older, smaller bike out and take his off too...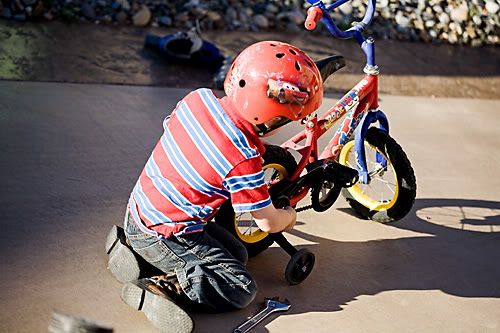 No worries for BayLea. She took to it automatically.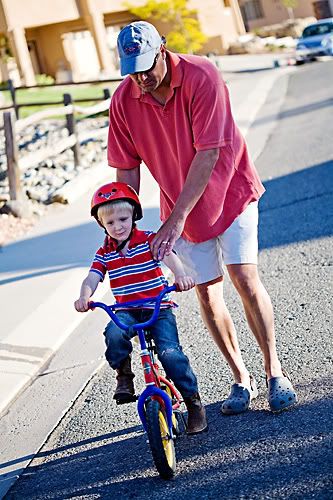 Breccan practiced and practiced and he actually got so that he could pedal a couple pedals without having to put his foot down.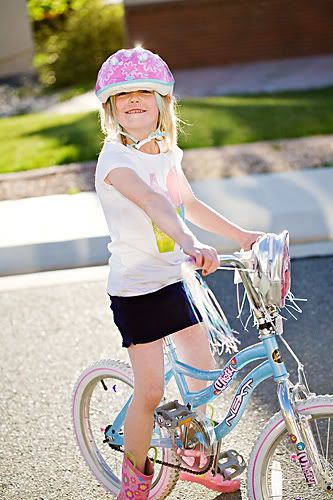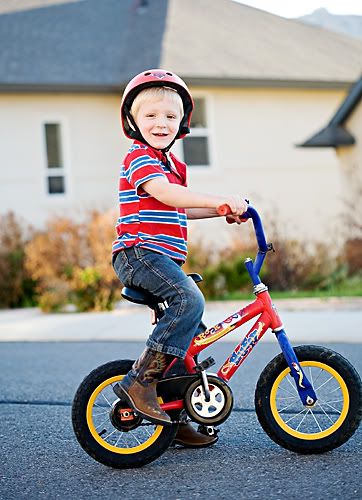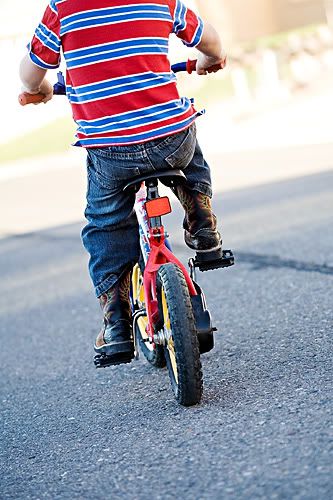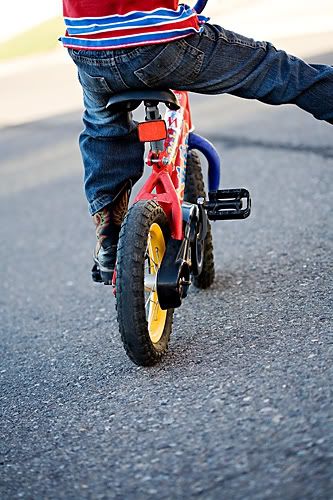 I love how his leg is flipping out there as he tries to take off pedaling!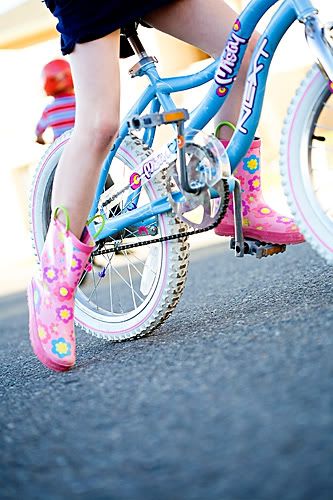 Then I noticed how pretty the light was across the street and decided to try out my bubble shot again...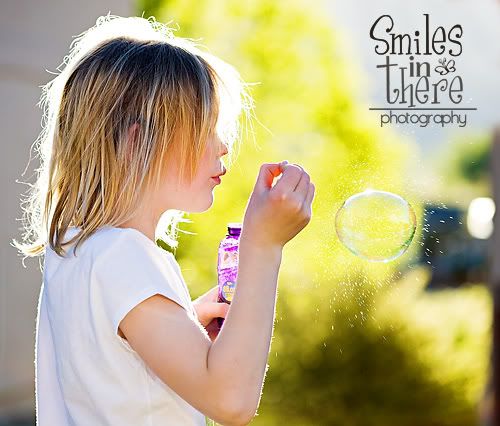 I was thinking that something like this would be a cool shot for the Family Connections insert (well, with combed hair and better background), but probably not. They
ONLY
want family shots now.