We watched the Kentucky Derby on Saturday, where Breccan won about $50...and then we did the fishing Derby at Gene Taylors on Sunday!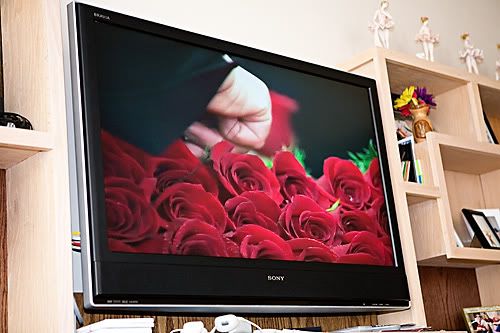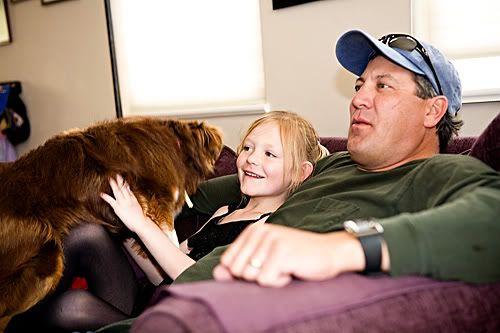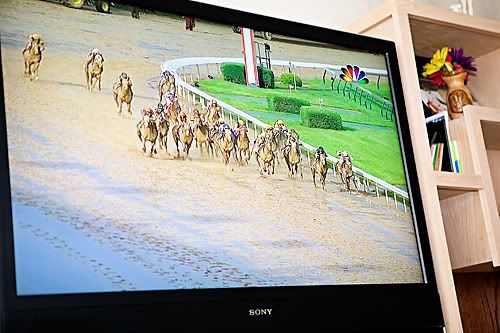 At this point in the race you couldn't tell one horse and rider from the next! What a muddy mess!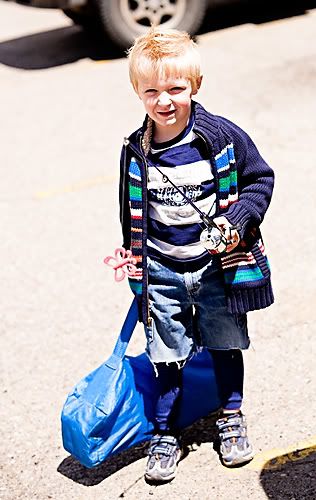 Breccan's get-up for fishing was hilarious...he has shorts over long underwear! Hilarious!
It's cold!!!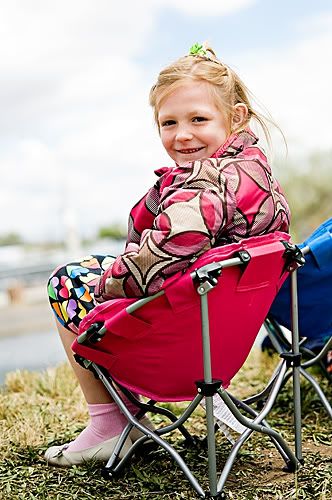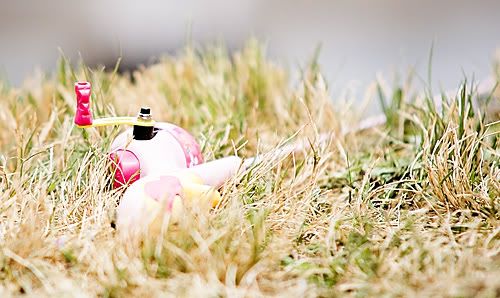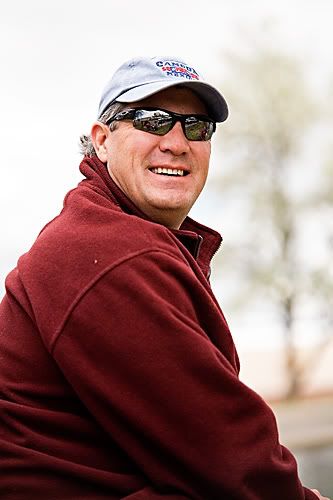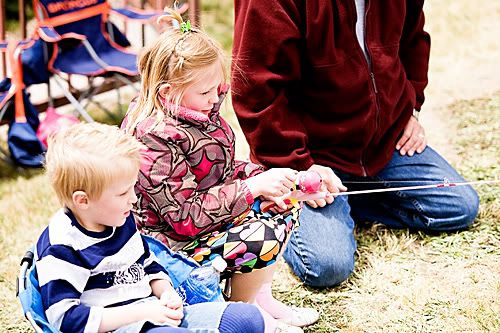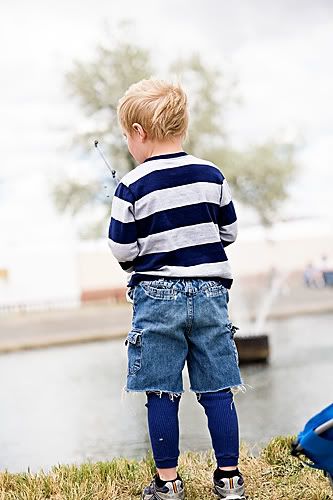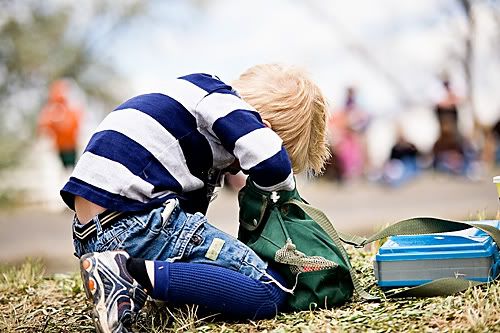 Breccan had the hardest time just sitting and watching his pole. He was into the fishing gear many, many times.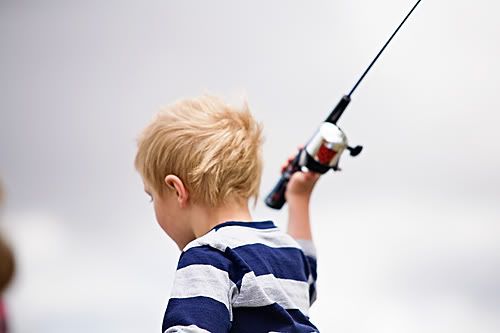 Unfortunately, we didn't catch anything. Derned fish!
And now just some pictures...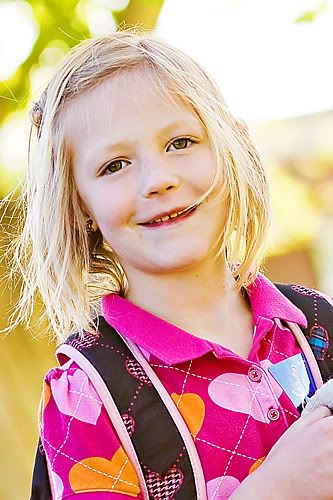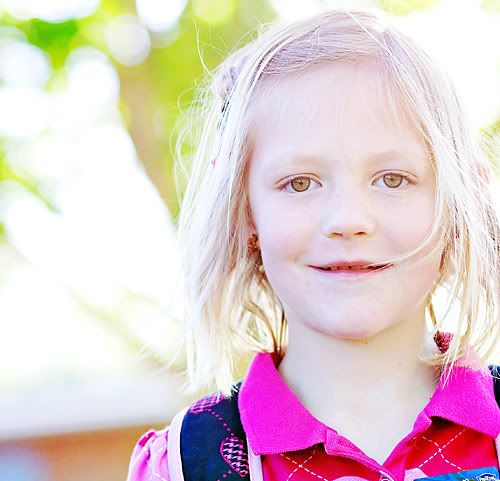 For dinner one night while Grandma was here, we made little individual pizzas...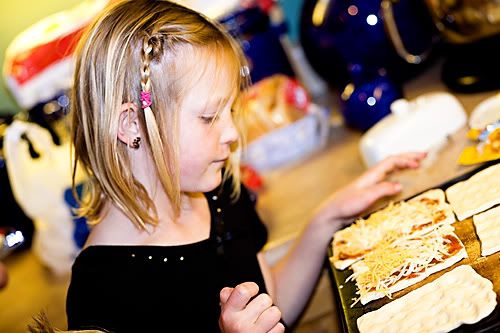 We each made our own.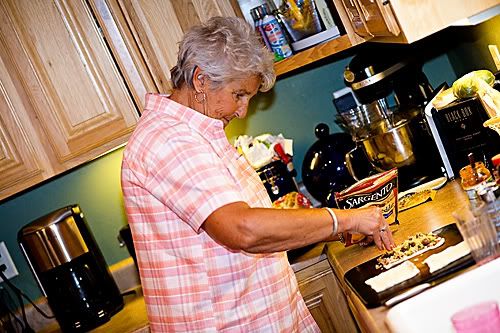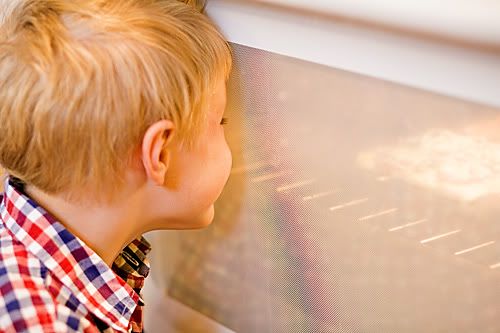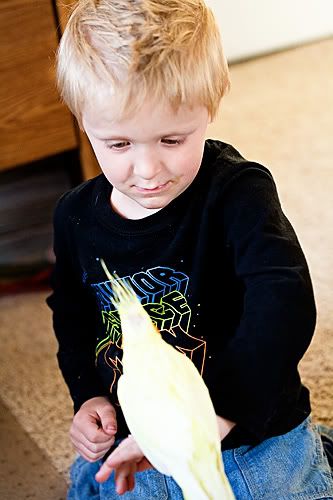 Kia is finally tolerating the kids...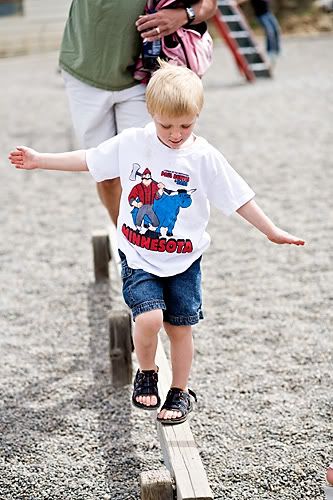 And some balancing fun!