We had a very nice day on Mother's Day, even with my sinus infection! We began with a brunch with Linda and then spent a good portion of the day at the carnival. We bought the kids wrist bands; $25 got them all the rides they wanted. It was a good move...many times they'd get off a ride and immediately says "I'm going on that one again!" We didn't need to keep track of how many tickets we had left, and how many we'd have left if they went on that ride again, and would we have enough to ride that ride? They just had fun. We bought 20 extra tickets for us to use with them.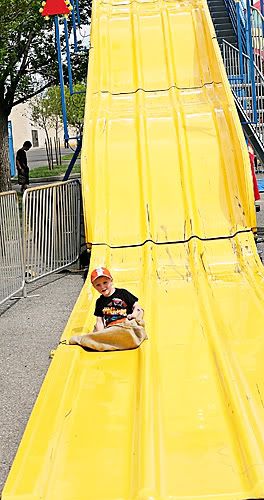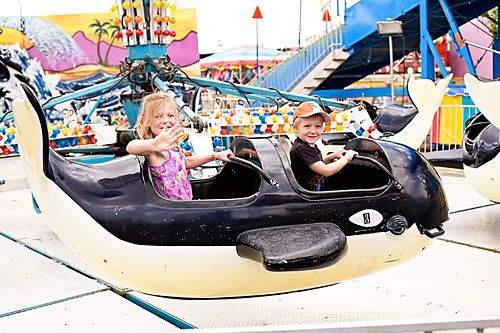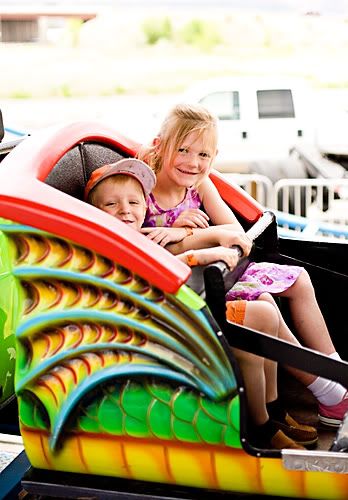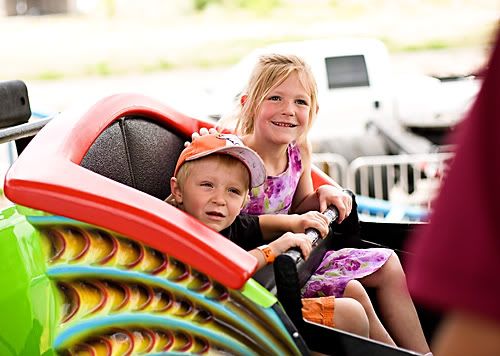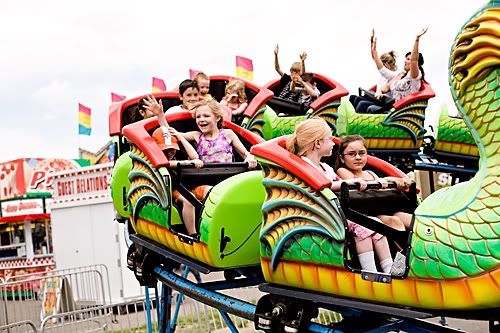 I love the joy on their faces...
This ride was for Jery and Grandma. I didn't think my head would allow this ride.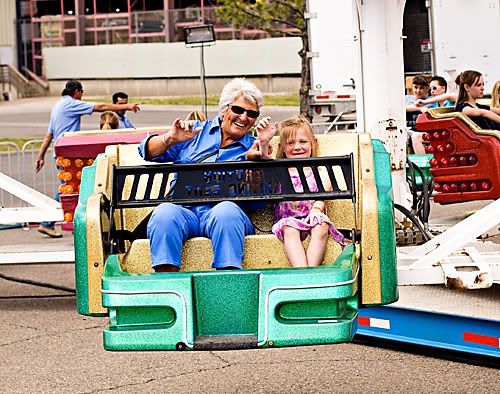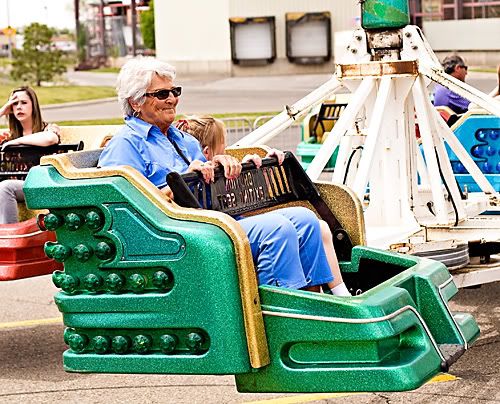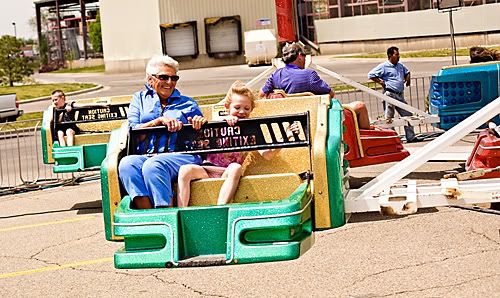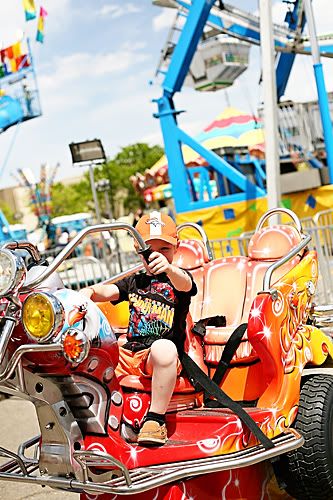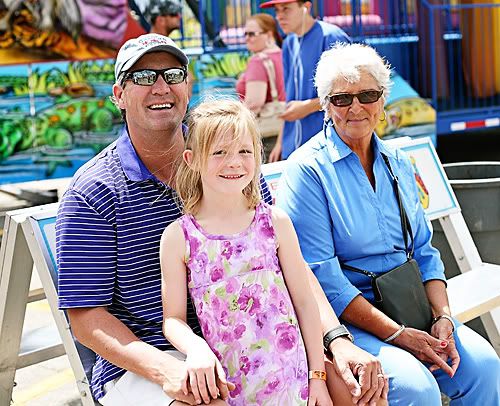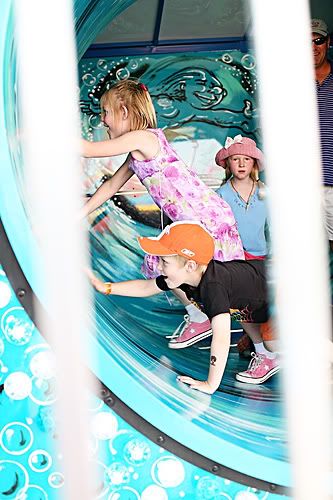 This was some sort of fun house. We all ended up going through it. It was quite fun with all these surprising little moving parts on the ground, ending up with this turning tunnel. The kids thought it was great. We adults had a much harder time getting through it. Especially Grandma.