I took off an hour or so from work on Thursday to go to Breccan's party (I had to rearrange groups to make sure I got them all in). It was fun. I'm so glad I went.
Making a necklace.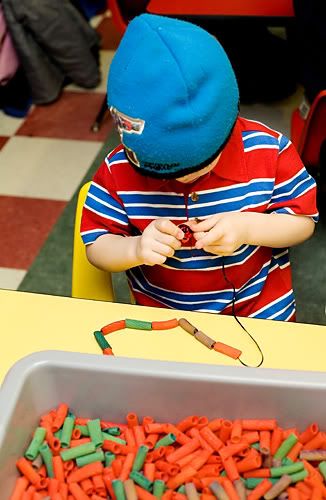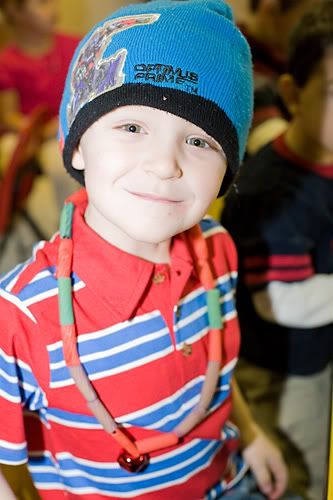 The finished product...It was cute.
Then it was his turn to deliver Valentine's.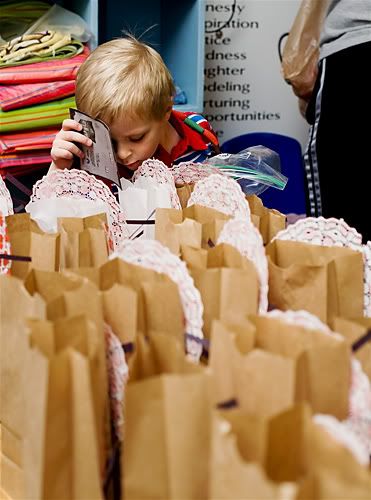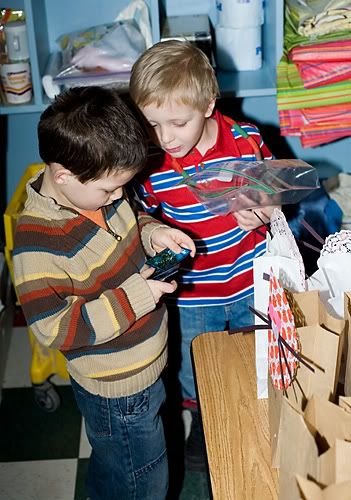 Breccan and this little guy had the same Valentine's which was a little confusing for Breccan.