The kids were so excited Easter morning, especially for the Easter baskets! And I didn't even think the Easter bunny did too well with the baskets this year!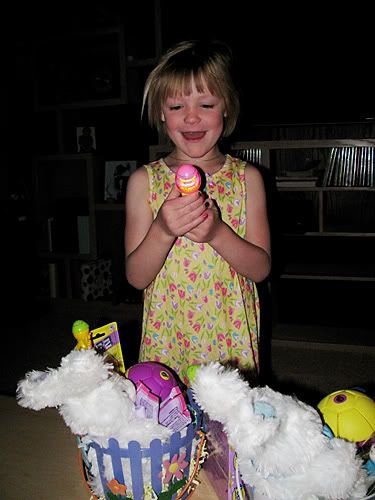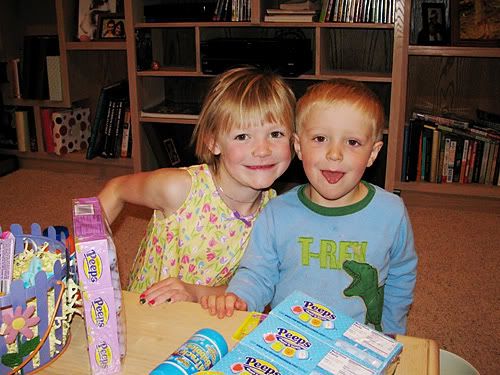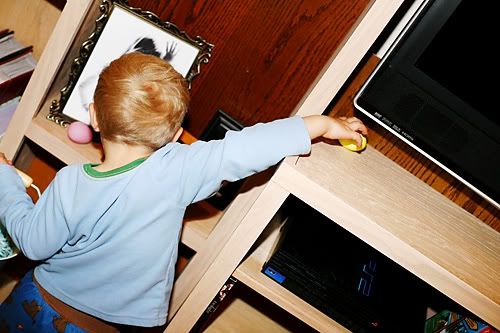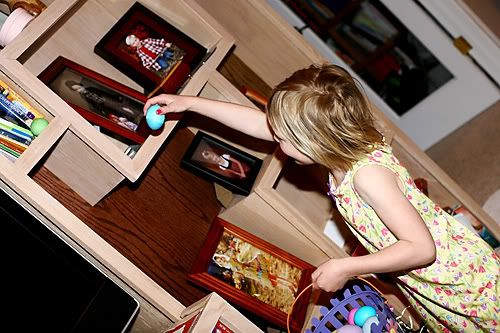 And then later on in the morning Mimi and Pa came over with another basket! This one was done much better than the first one! Good job Easter Bunny!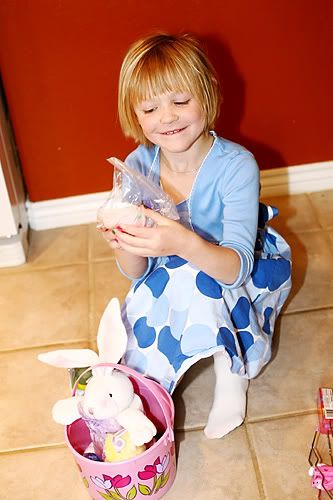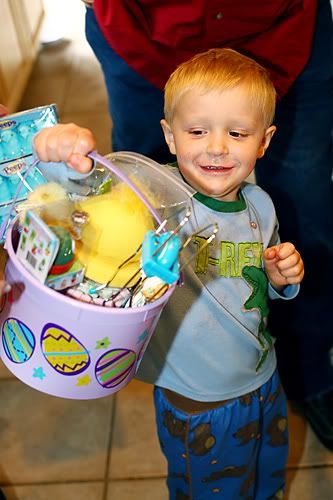 We had a very nice dinner with two different kinds of pork loin, one with mushrooms and one that was sweet and tangy, smashed taters with garlic, sea salt and rosemary, a pasta salad, asparagus with almonds and parm cheese and rolls, with a carrot cake for dessert! Very tasty!