My day was very special. BayLea was totally into this birthday thing. When I first got up there was a birthday button on my door that I had to wear, and streamers leading me downstairs. The house was decorated and totally cute!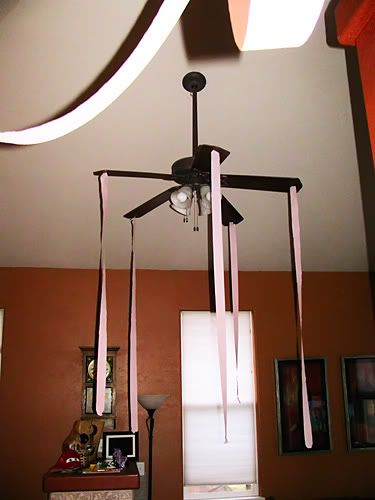 Jery had had the kids make and decorate cakes the day before. The kids love that. Can you say "Sprinkles"???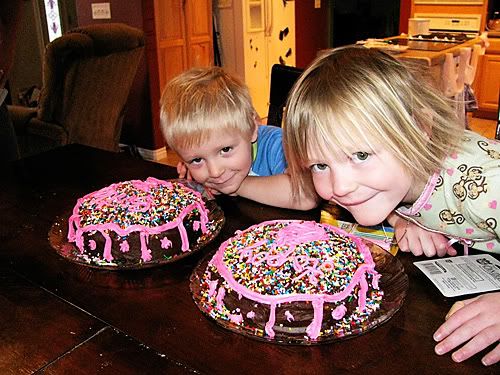 Around noon, Mimi and Pa came over and we opened presents. By the time this happened Breccan had pretty much told me everything I was getting. He told me the day before that he had gotten me a 'swing, like you sleep in in the summer'. It was a fruit hammock. He told me that BayLea got me "water balls for the plants". And just as I was getting ready to open the present from Jery, he said "Okay, open up your picture". It was a picture frame. It's sooooo cute how he just so innocently says things!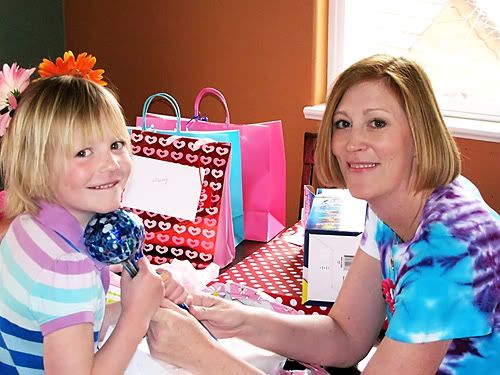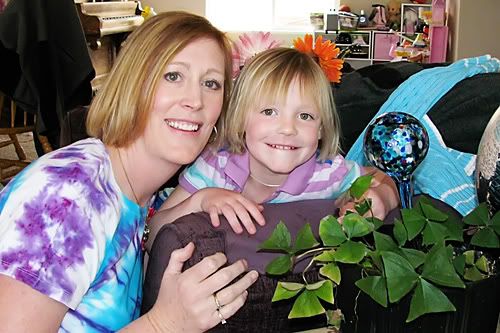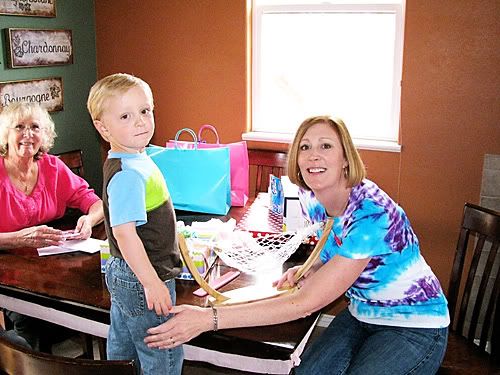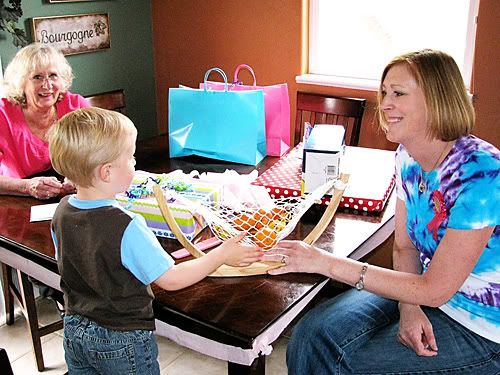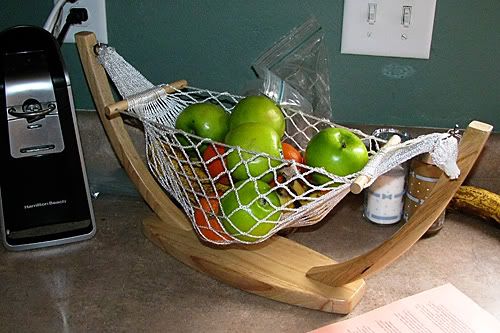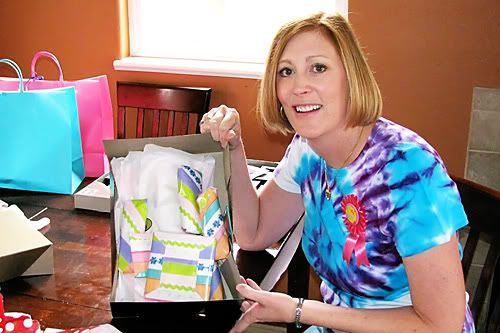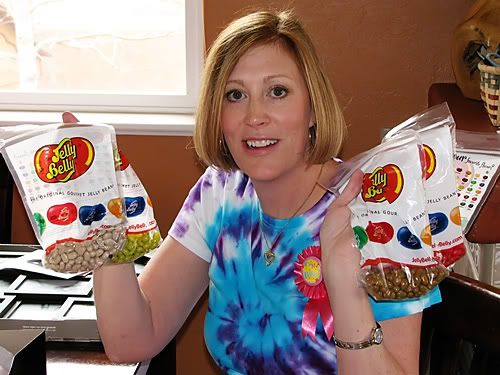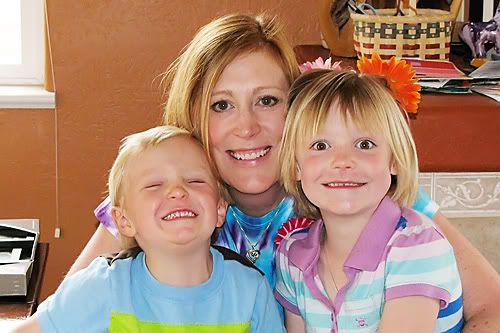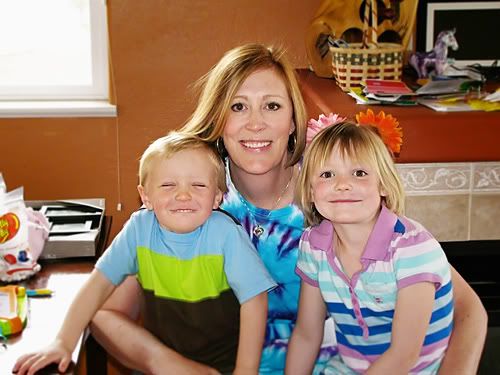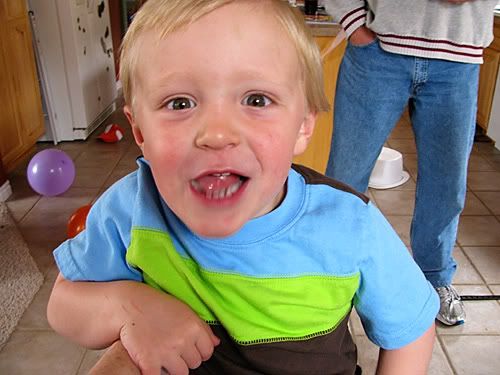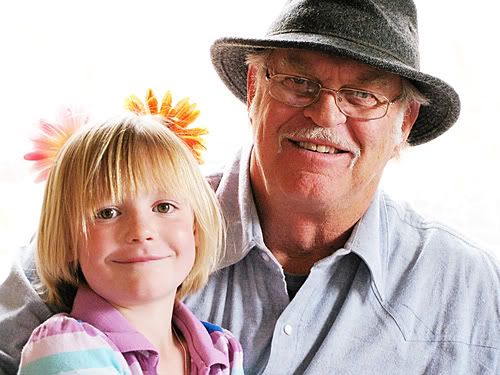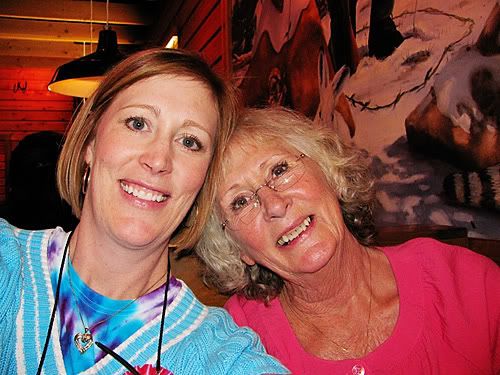 Later on we ate at Texas Roadhouse then came home and had cake and ice cream. Pa played some music, which as we all know, I love!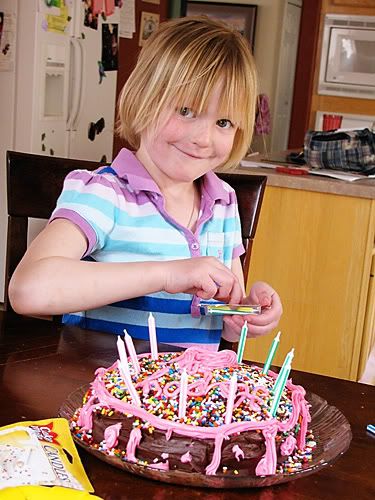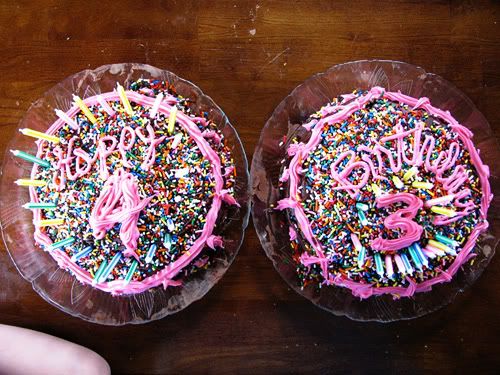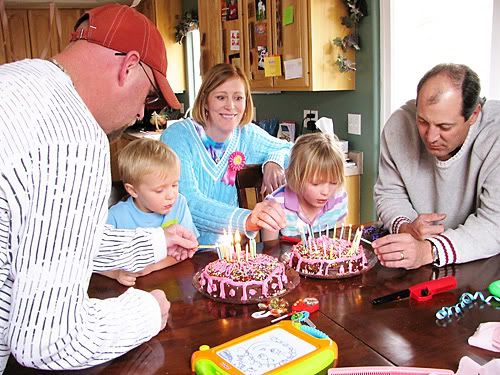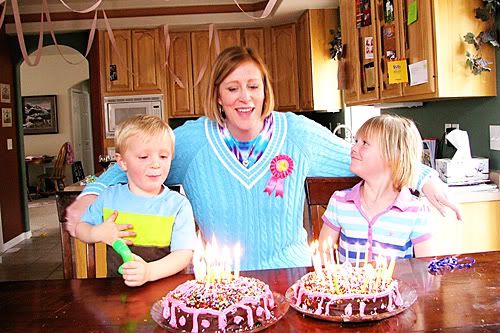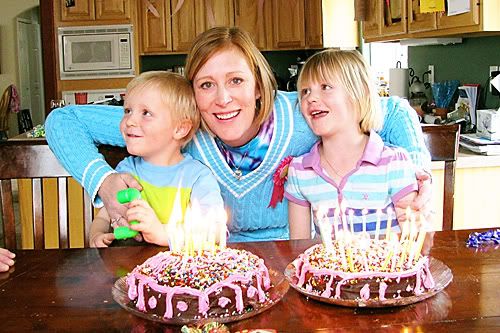 Beware...some serious smoke coming off those kabillion candles!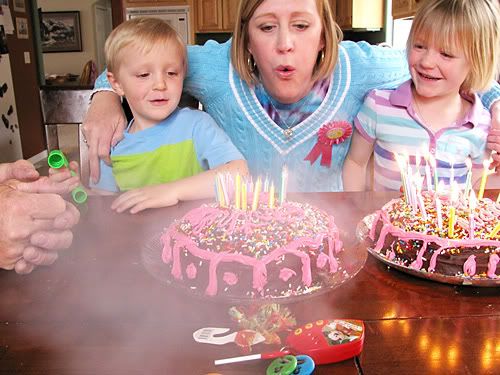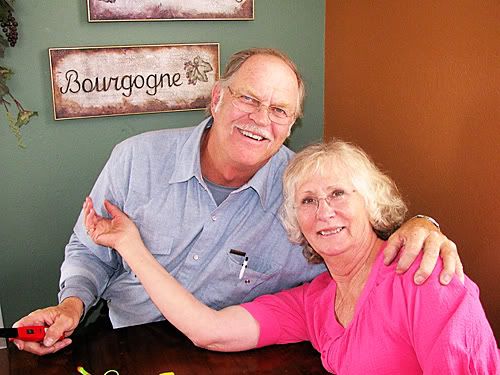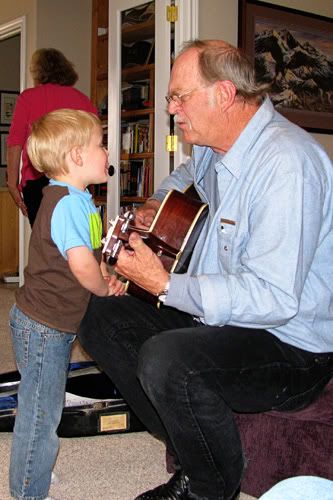 We had a great day!