Or is is Oobleck? Just corn starch with just enough water to get it mixed together. You can add food coloring too, but we decided that white was fine!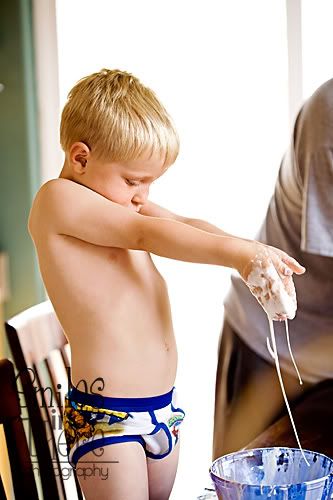 I would have liked to have had Breccan in some clothing, but by the time I decided to take pictures, he was already coated with this stuff! Oh well, he's a cutie anyway!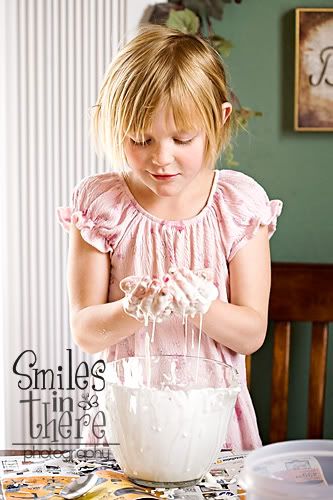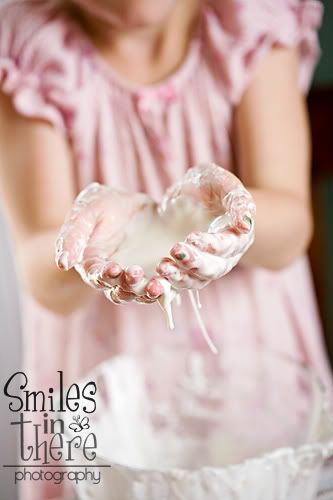 It kept them occupied for an hour or so this morning!