We had Breccan's birthday party today. He was so excited! He wanted a Transformer party, and that is what he got!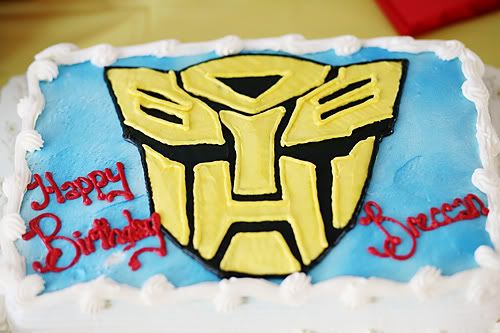 Little did I know that there are two different Transformer symbols...this is the symbol for the good guys, and there is one with little pointy deals on the top of the head that is the bad guys symbol.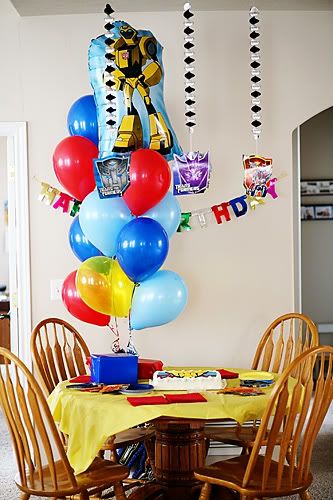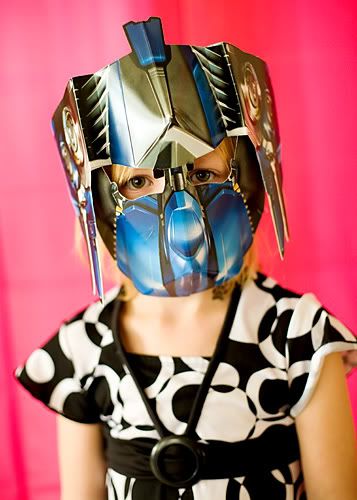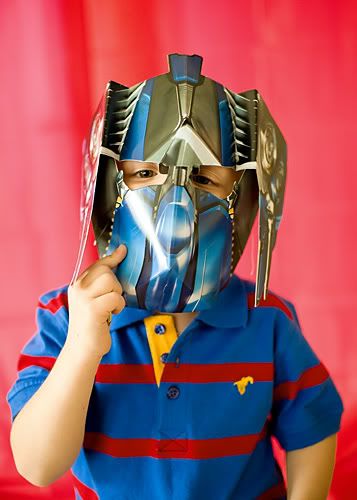 I got these cute little masks for the kids to wear and to take pictures in, and I forgot. I got BayLea, Breccan, Tyler and Dmitri. I spaced out everyone elses, AND I forgot to send them home with everyone too!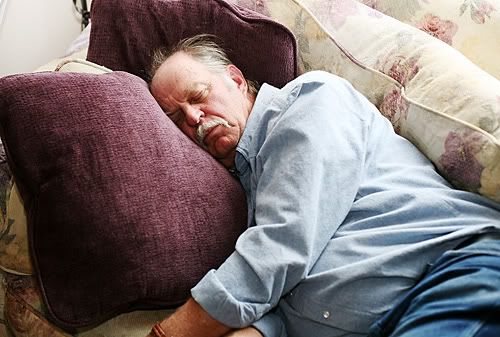 Dad came over and promptly fell asleep before everyone got here.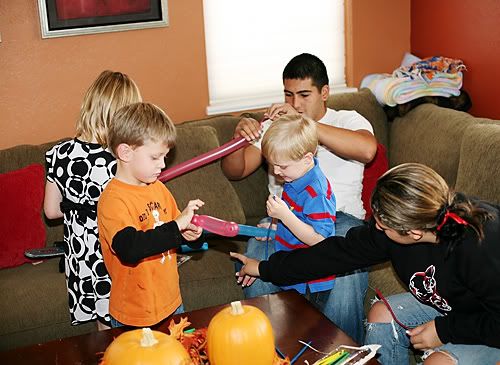 Cousin Jaron and Cousin Kaisha made balloon creations for the kids.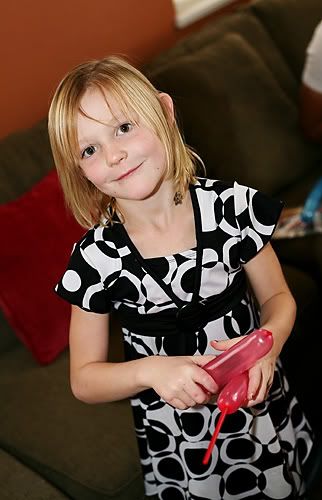 BayLea was such a big help getting ready for the party. She had a few difficult moments knowing that the day was all about Breccan, but she got through it. Her day will be soon!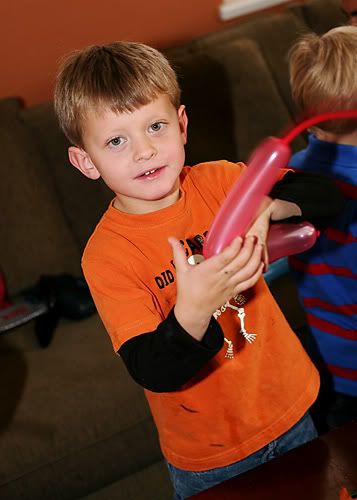 Tyler...Breccan's friend from Stepping Stones.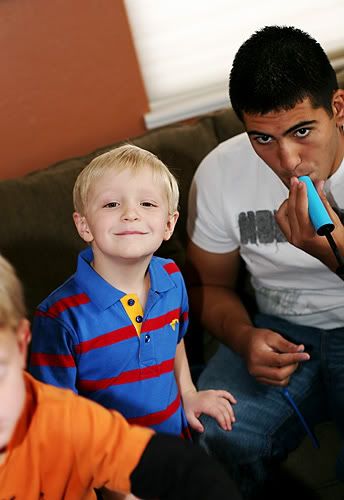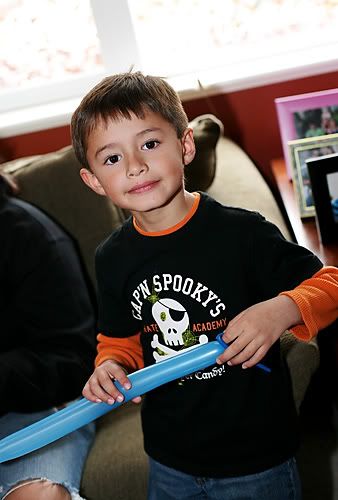 Dmitri.
Kaisha made this face at me when I took her picture and I told her it'd be on facebook and on the blog and here it is!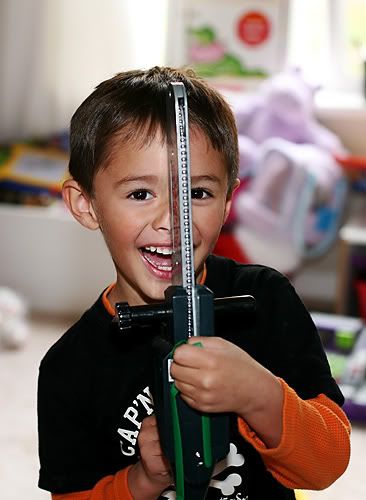 I love this picture of Dmitri.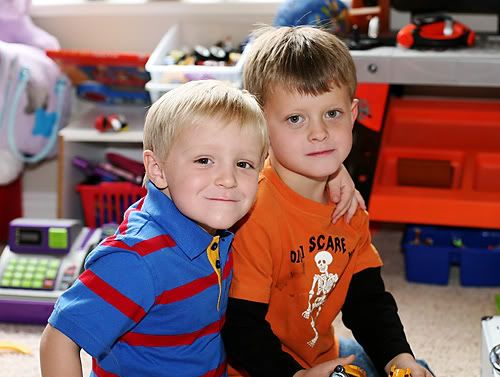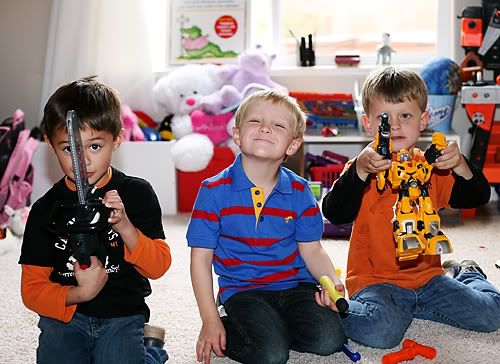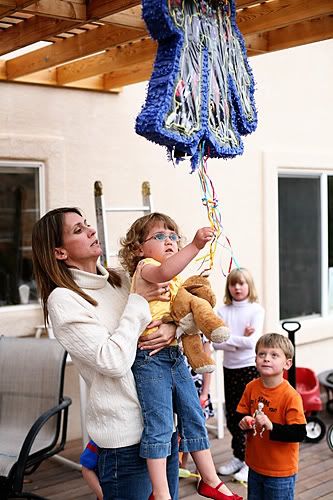 We had a pinata with a bunch of junk in it. It is amazing to me that the kids get so into this!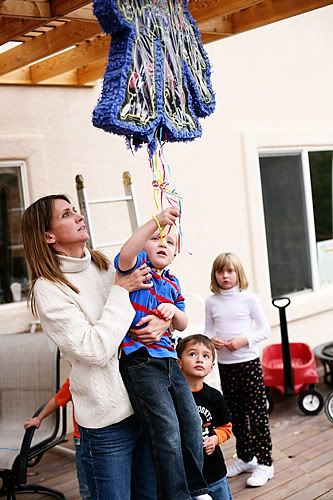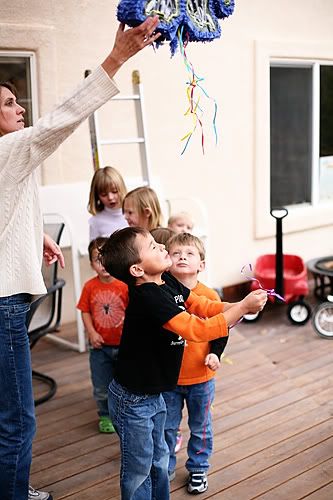 I wasn't too prepared for the pinata and really hadn't planned anything to hang it from so we had to use a step stool and some of the kids had to be picked up to reach the strings.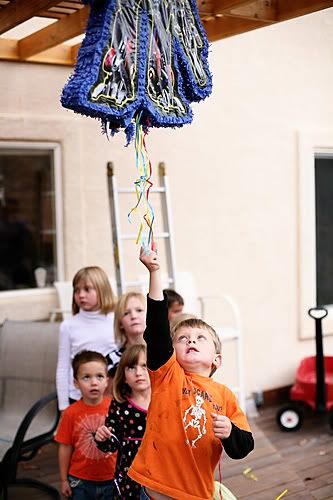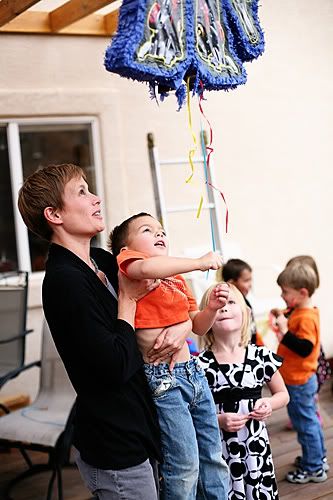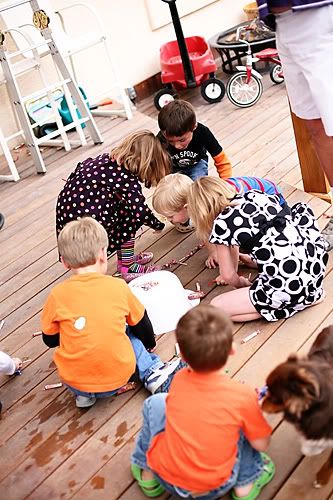 Grab, grab, grab, stuff in shirts, grab, grab, grab!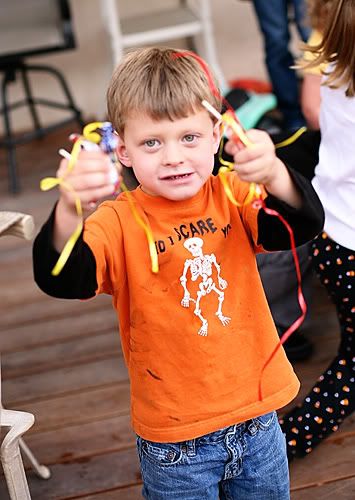 The loot.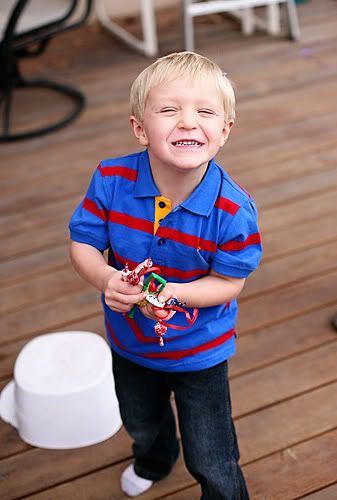 My little birthday boy and his cheesy smile.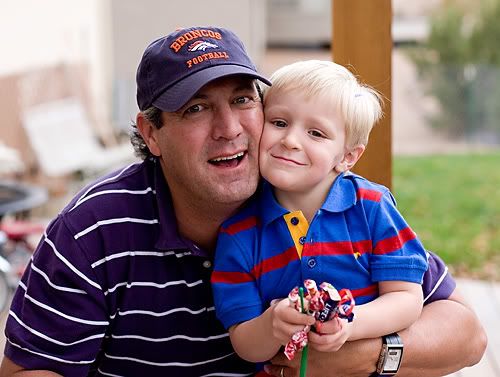 The two main men in my life!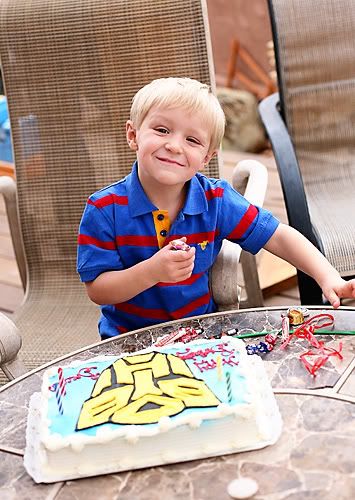 He's so cute!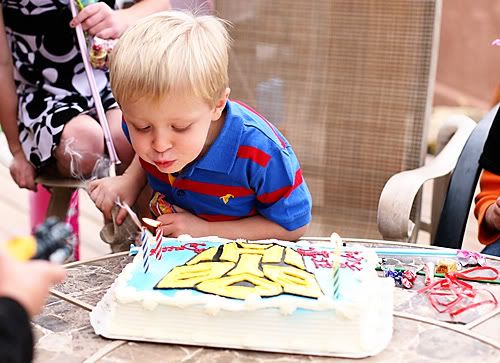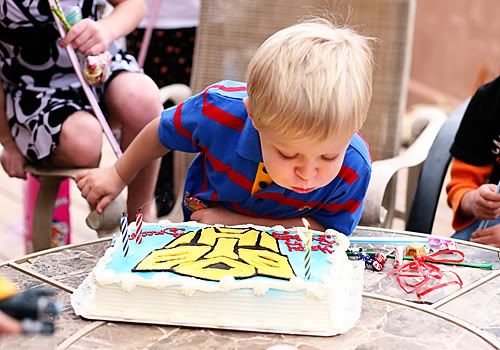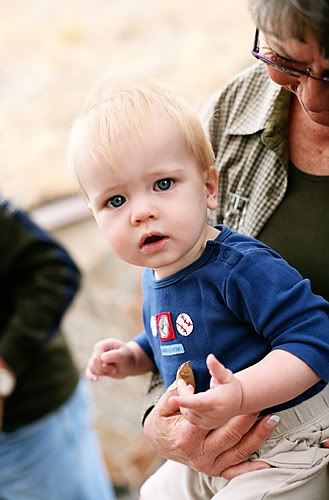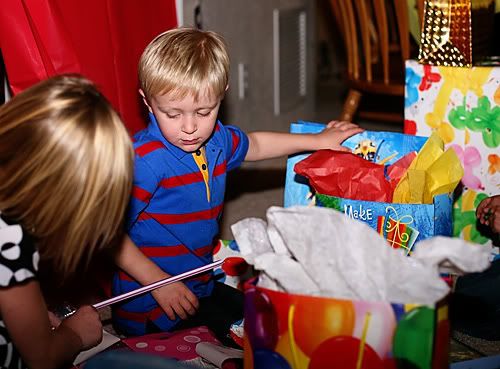 And then oh my gosh, let the
REAL
craziness begin! I have no idea who got him what. They'll get a thank you card that says thank you for coming to the party!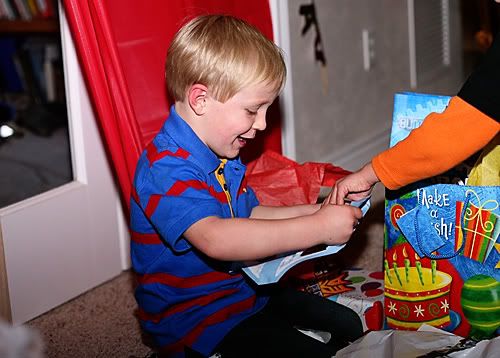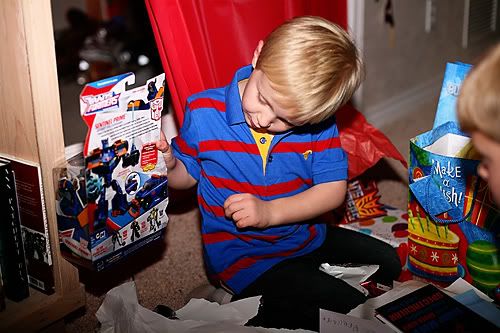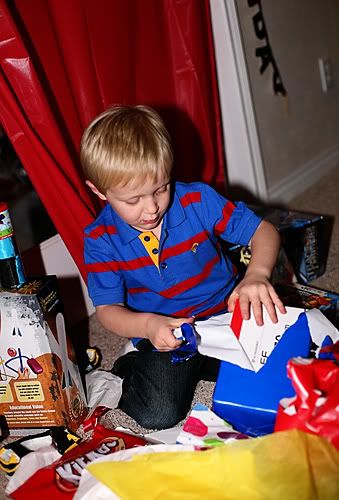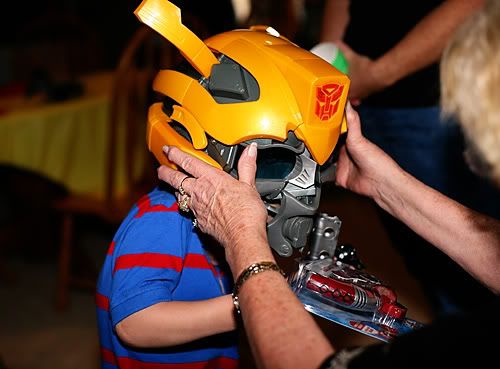 Mimi and Pa got him a transformer helmet.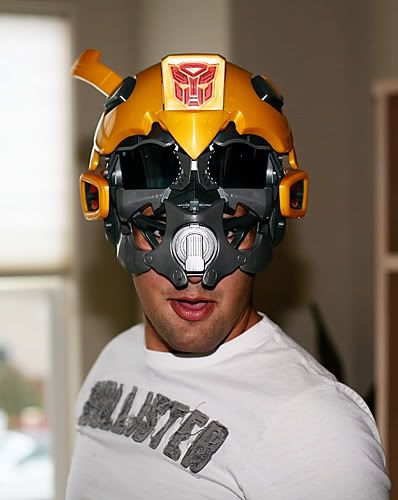 Cousin Jaron thought it was cool, too, although it didn't fit his big senior head! LOL You're growing (grown?) up, Jaron!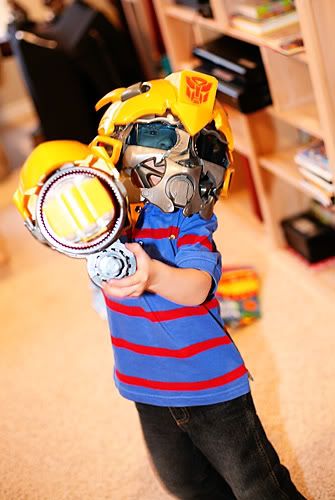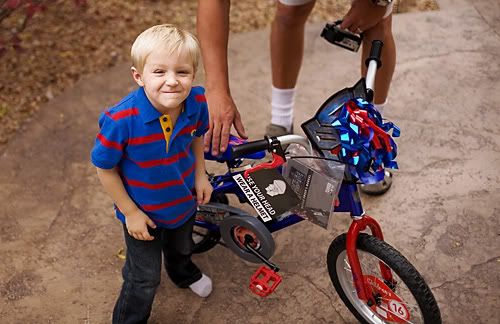 We got him a bike because his old bike is very small for him these days!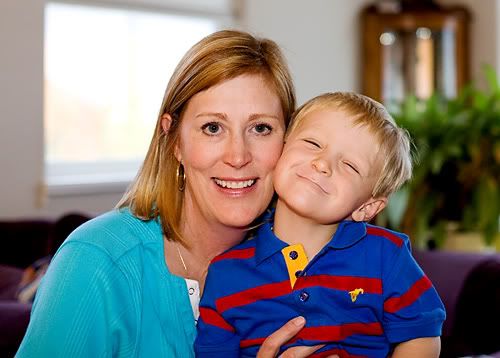 I look like such a dork.