We finally made it to the pumpkin patch...we always seem to get there about 1 week before Halloween. The kids are hilarious...Breccan must have picked up 6 or 7 pumpkins. We kept taking them out of the cart, and he'd put more in!
The corn maze was in the shape of a pumpkin scarecrow guy. We didn't do too well getting through it. Somehow we looped around and came back out the way we'd gone in. That was good enough for the kids though.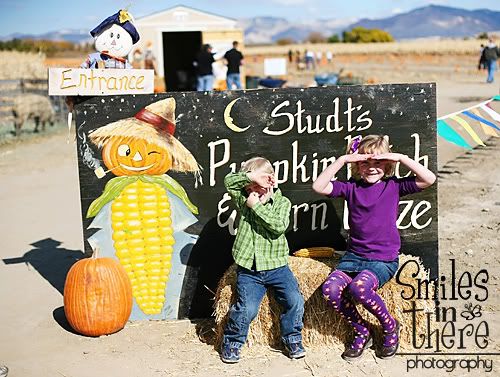 Breccan was holding his nose here...there were some animals to pet and they didn't smell too well, and we all know how Breccan hates smells!