I think he has really loved t-ball. But his biggest motivation all year was to get a trophy. Tonight was trophy night! Yay! It was freezing, however!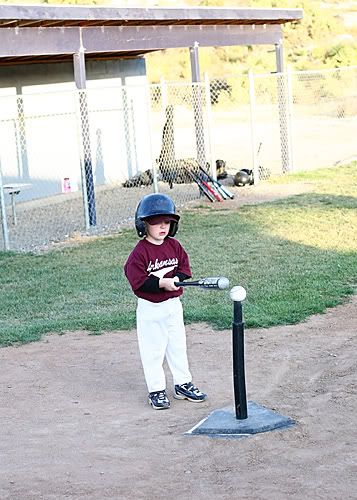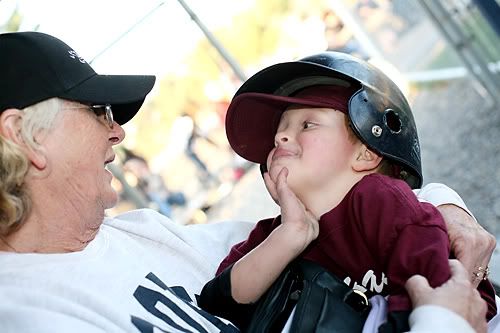 He loves to have people come to watch him. Mimi was sitting in the dugout tonight because it was so cold out in the wind!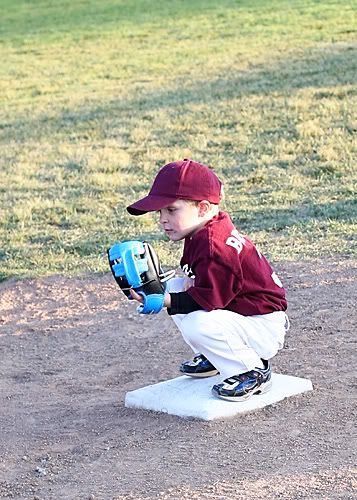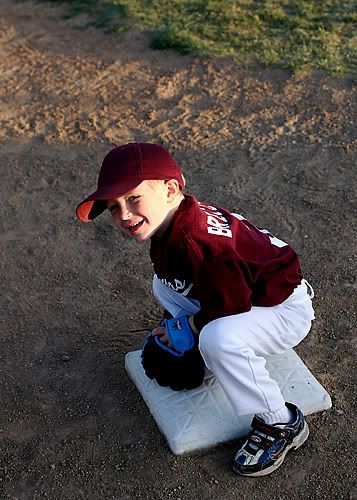 He always hustles to get the ball...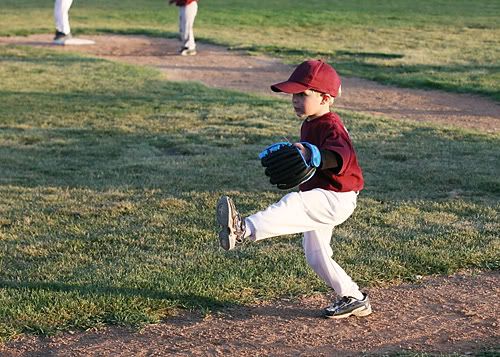 And then someone must of told him to kick his leg up when he throws...so he'd stop, kick up his leg, put it back down on the ground, and then throw the ball. It was hilarious, and I'm so thrilled I got the picture!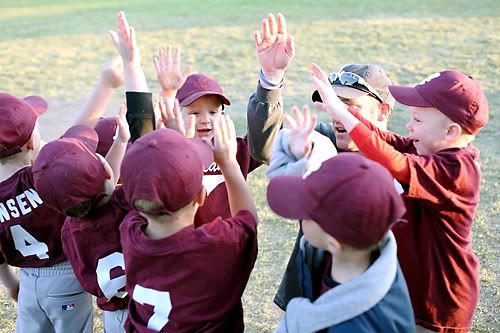 Waiting for pizza and the trophy...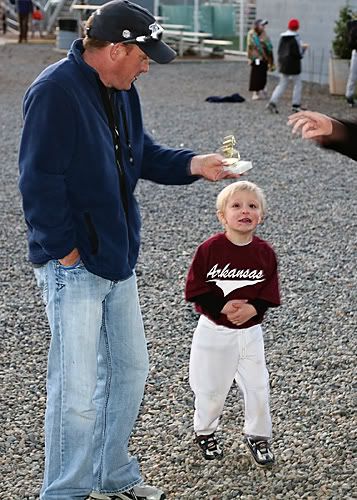 Oh my gosh, it's happening! He's getting his trophy!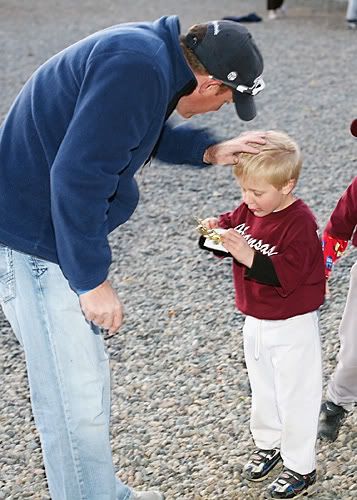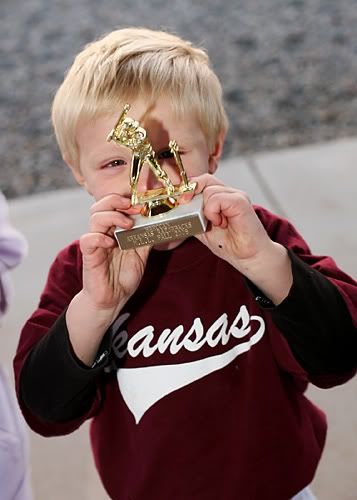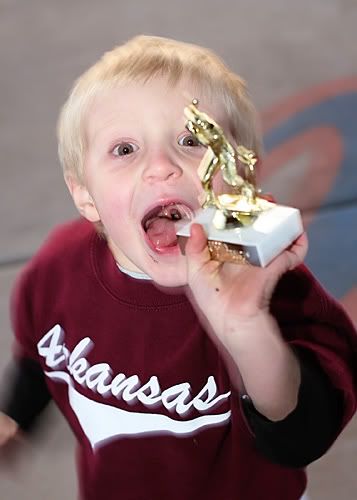 He's thrilled! He keeps telling us "it's very break-a-ful!"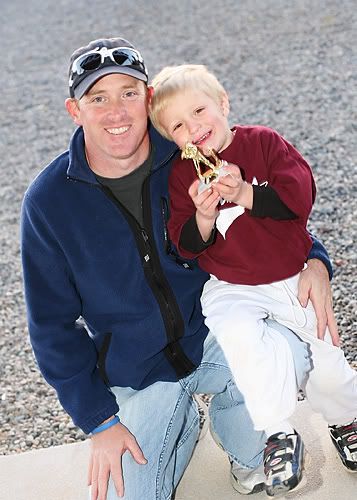 And Breccan with his Coach, Coach Mel.