Grandma was here this week! It was GREAT to see her. The kids have had a ball playing with her!
Here's a quick portrait...my goal is to get one of Mimi and Pa with the kids too and get nice enlargements for my wall of the kids with both sets of grandparents!
My plan was black and white...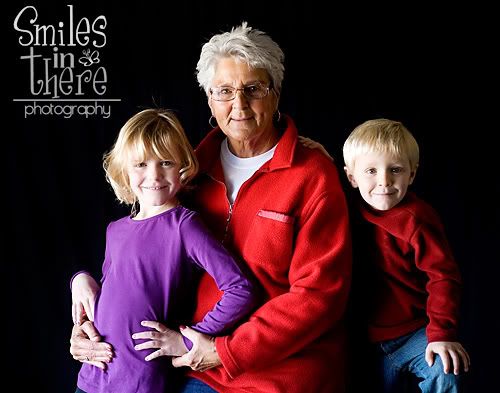 Although I kind of like the color too.