Well it started snowing this morning. It was so pretty! Great big flakes floating down...and then 20 minutes later, it was over and it's melting now. Oh, well, Breccan had fun. BayLea popped out there for a few minutes in her jammies to check it out.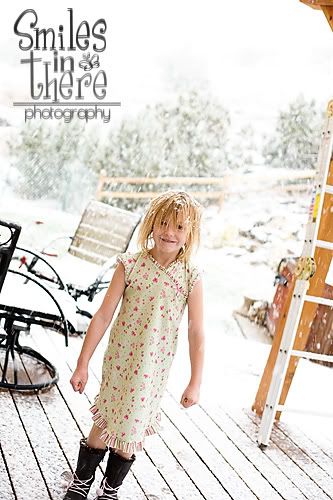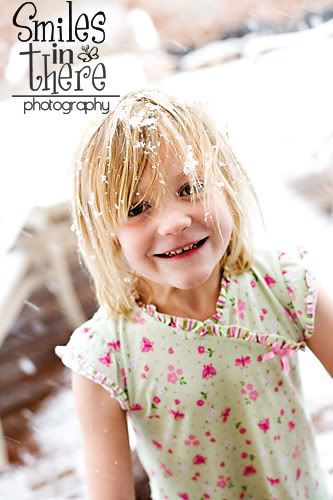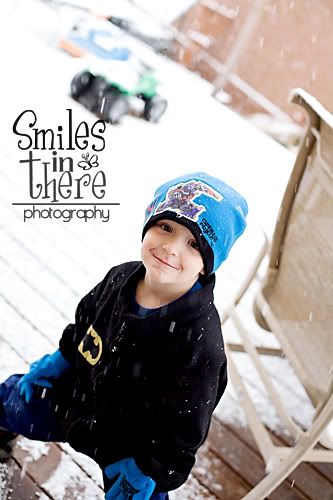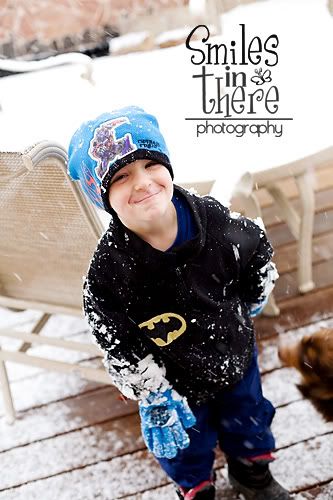 Don't you love Breccan's grin...?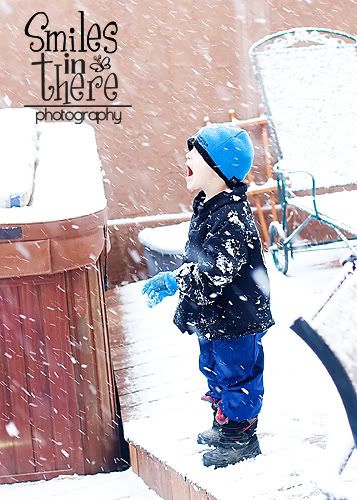 I shot this one and the next one through the window...I'm a lazy photographer...I only want to take snow pictures from the back door, or through the window!