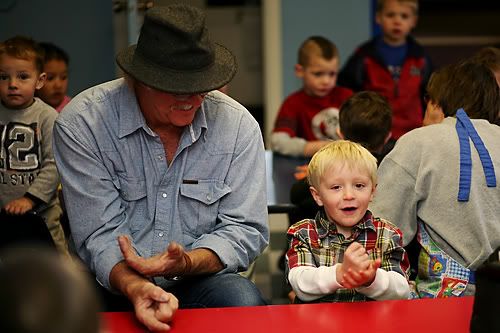 Breccan had his real birthday party at school on Tuesday. Mimi and Pa, and Mommy and Daddy were there. He was so cute passing out treats. (and Pa looks great sitting on that teeny tiny chair doing the hand rhyme).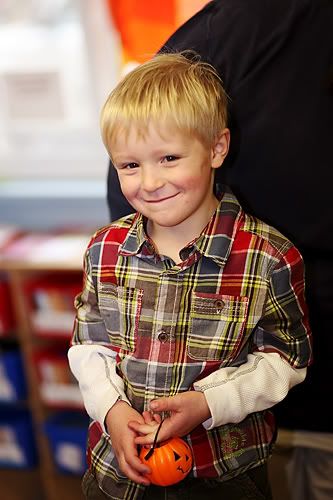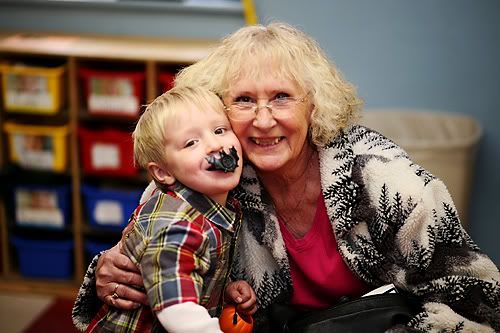 The birthday kids!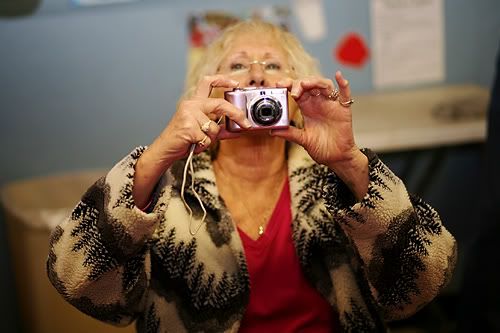 Mimi taking a picture of me, taking a picture...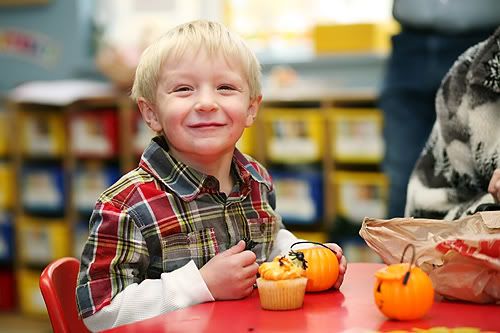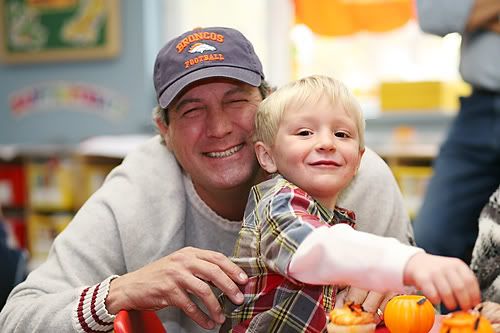 Breccan and his nut-case daddy!
That night we went to "The Pig Place" (aka cant remember right now) to celebrate mostly mom's birthday. We gave her a couple books (because that's what I like to give people who are avid readers!) and a picture frame with all her grandkids in it.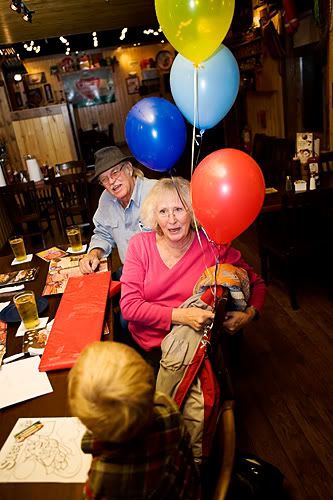 BayLea had the idea to bring the balloons, and at first we told her "no" but after thinking about it, decided it was a good idea. It definitely made our table festive!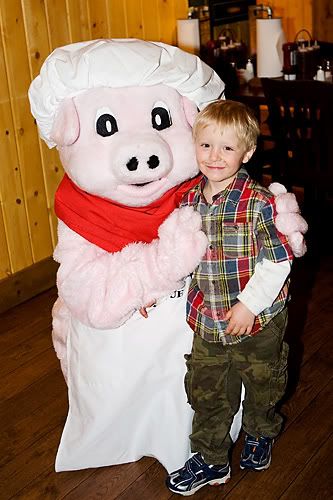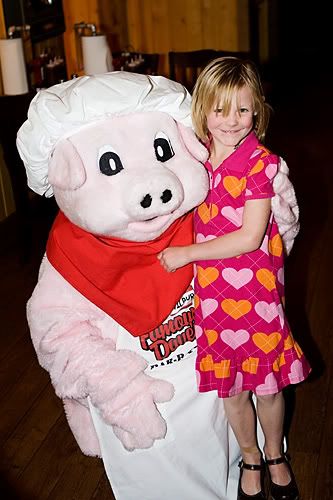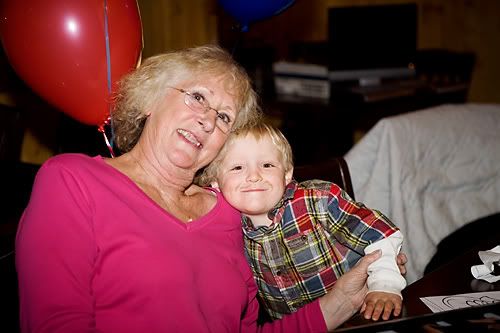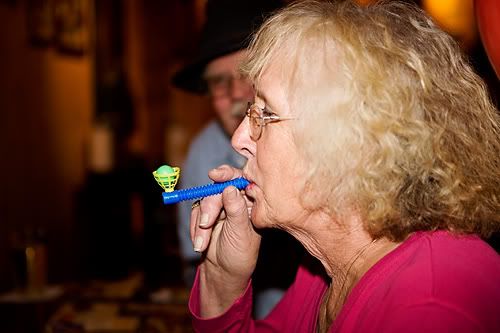 Breccan brought her a goodie bag from his party.
It was a very nice evening. Uncle Chauncie and Auntie M were there too. It's always great to see them!