Breccan has a new favorite male member of the family. He loves all the men on both sides of the family and whoever the one that he's hanging out with at the moment is his favorite. He rarely leaves their side. Uncle Josh had the pleasure of having Breccan next to him for most of the Bronco game yesterday (Broncos sucked, by the way). I love watching how he is with his Uncles...he loves them!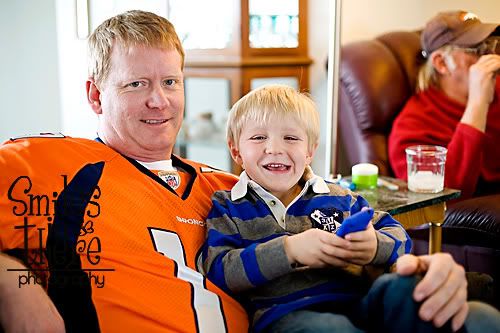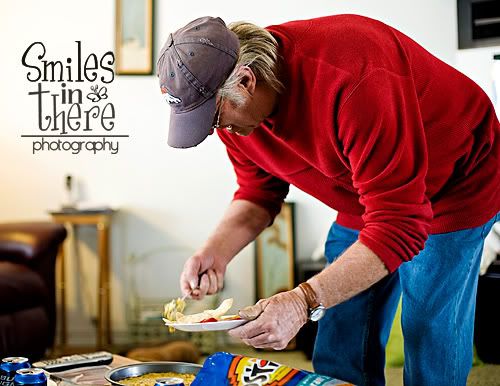 Pa is getting his snack plate ready to go. He sat it down next to his chair, went to help BayLea with something, and when he came back Josh and Jery (Josh made Jery participate) had eaten almost everything on his plate. You should have seen them...their mouths were jammed with food, trying to get it all in there before Pa came back.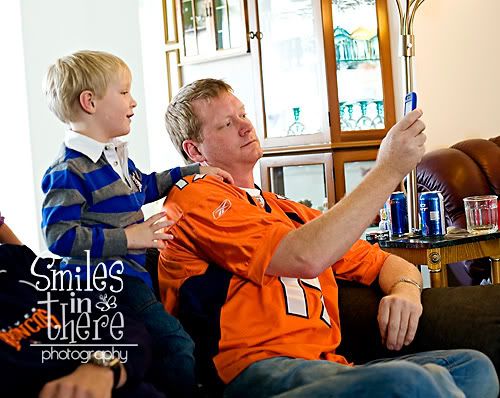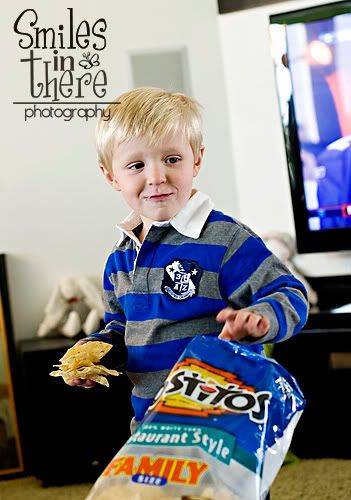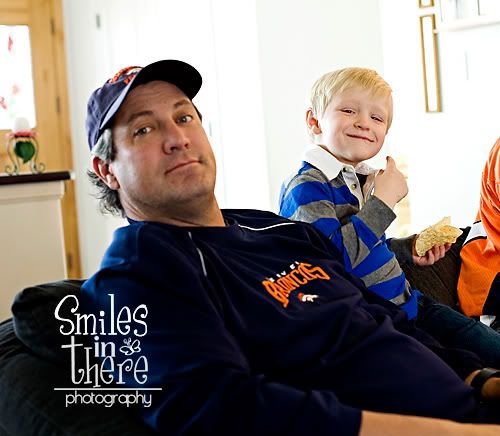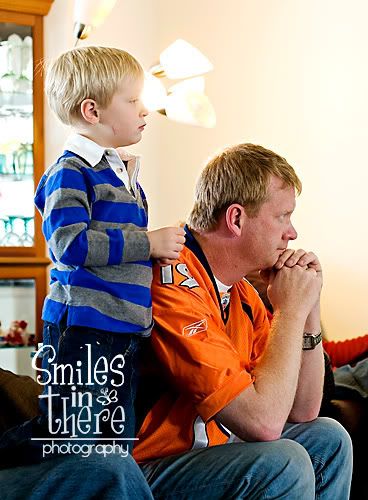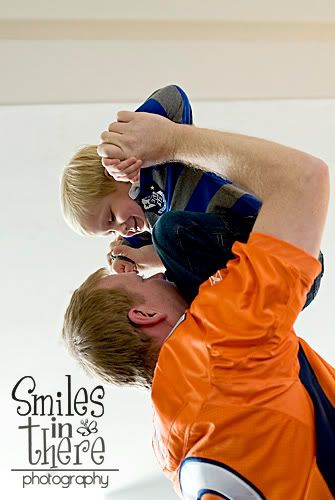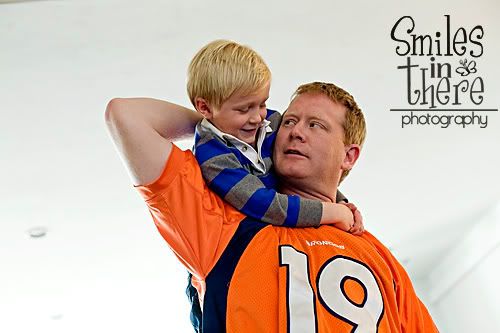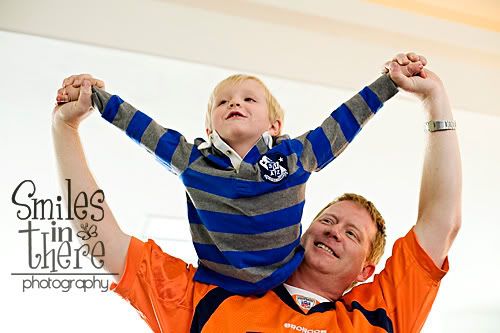 Breccan kept asking Uncle Josh if he wanted to "go play in my room?" and if he liked guns and knives and stuff (duh, it is Uncle Josh), and just generally wanted to hang out and have conversations with him.