On day 2, we had originally planned to go the beach but because of the earthquake and tsunami in Japan, the beaches ended up closed in LA on Friday for the most part and I figured the water would be too rough for my kids on Saturday. We went back to Disneyland.
First ride was Space Mountain coaster because we didn't get to it the day before. The kids LOVED it and wanted to immediately ride it again. The wait time by then was over an hour and so we decided to get a fast pass for it for later in the day and come back.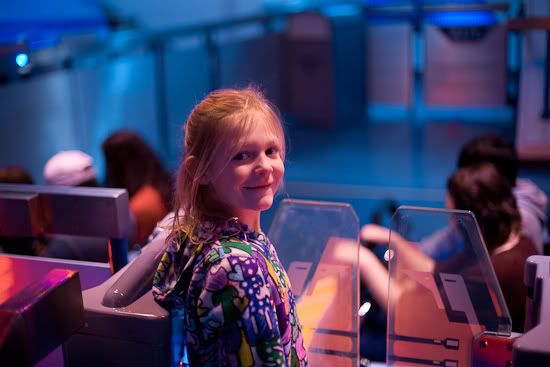 We are almost up!
You ALWAYS must get a hat picture at Disneyland!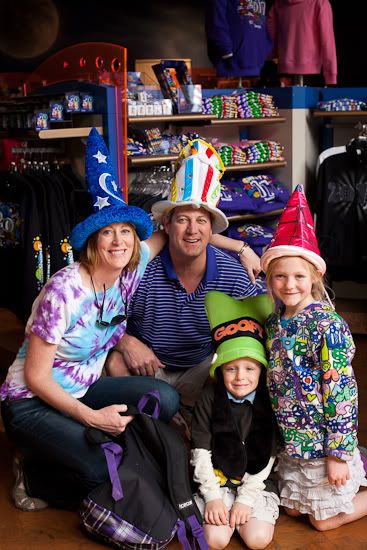 BayLea took this one...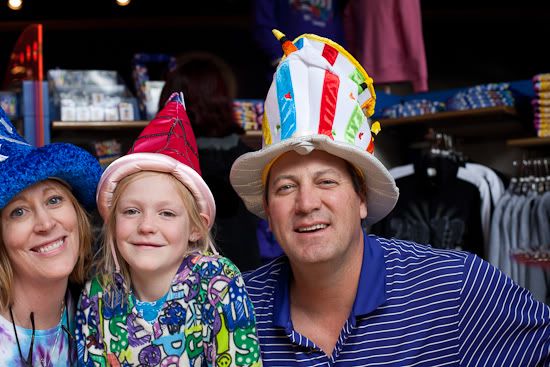 And Breccan took this one...my camera is too heavy for him to hold evenly and so he cut part of me off. Hilarious!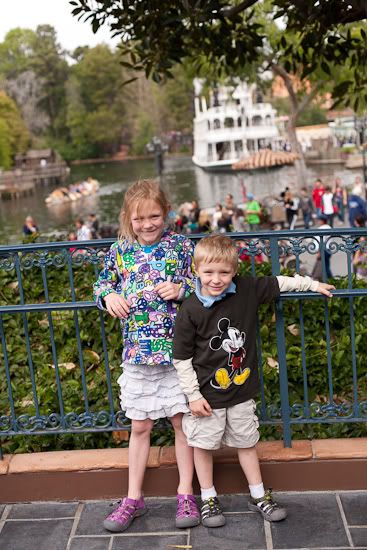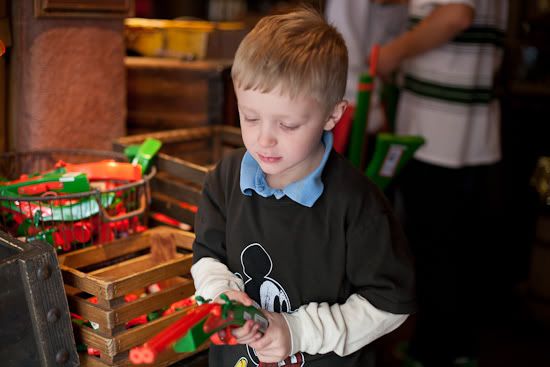 Breccan's main goal the whole trip was to buy something. He finally got to.
Then we headed to California Adventures. I would like to spend more time there. We first went on Soaring Over California, which was a simulation type ride where you felt as though you were hang gliding. The ride really felt real; you felt like you'd bang your feet on trees and snow. It felt cold when we were over the snow, hot while over the desert, and smelled like the ocean while we flew over it!
Then for lunch, because we were on vacation, we had ice cream!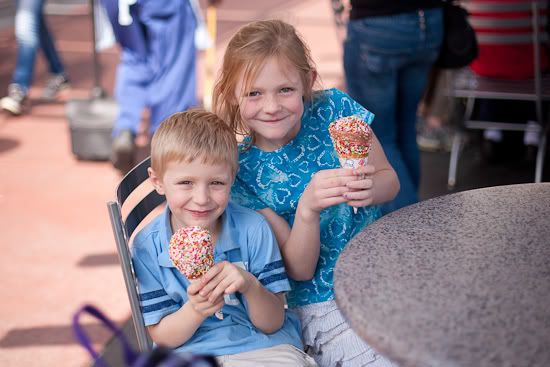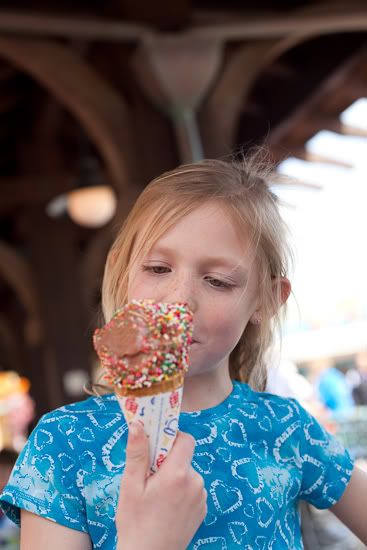 Then we went to a 3D movie of It's a Bug's Life. It was also amazing...it basically was teaching us little known facts about bugs...so when they talked about a bug that spit acid, the bug came out and water came flying all over us. At the end of the movie, it told the 'humans' to stay put while the beetles, cockroaches, etc. exited, and all of a sudden, all this scurrying noise began and our chairs moved. Mine felt like something was crawling under me, and Jery had something poke him.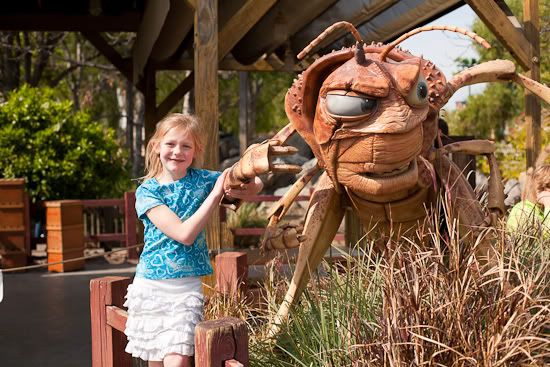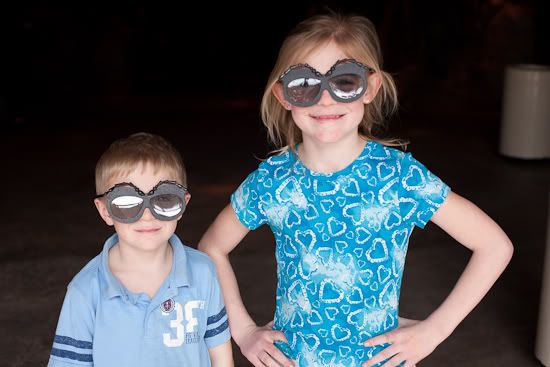 BayLea and I then went on California Screaming, a loop-to-loop coaster. She was thrilled beyond thrilled. Breccan wasn't tall enough (dang it) and couldn't go. So he and Daddy went to play some games while we waited in line. We'd only stood there a couple minutes when a kid came up and asked if I wanted his fast pass. I almost didn't take it and then thought I'd ask if they'd let both of us get on with the one pass, which they did!!! So our wait was about 5 minutes instead of 45 minutes!!!!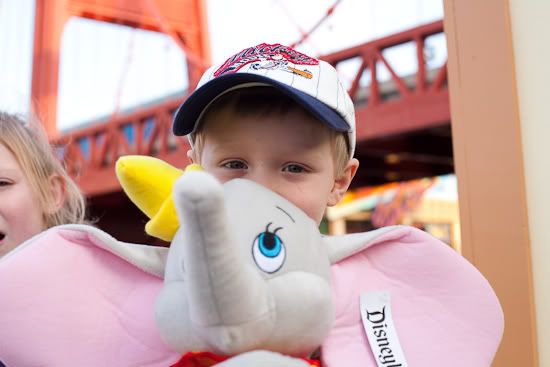 He won a Dumbo stuffed animal!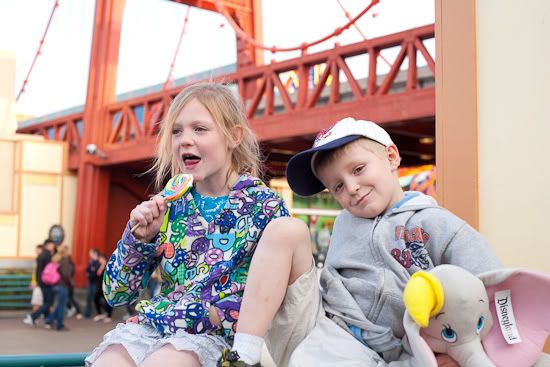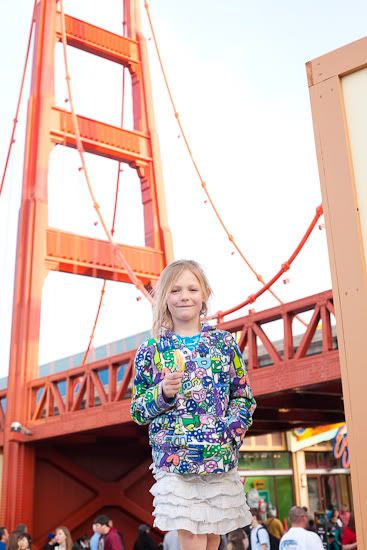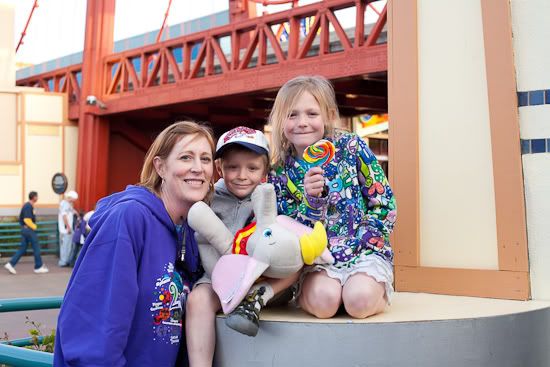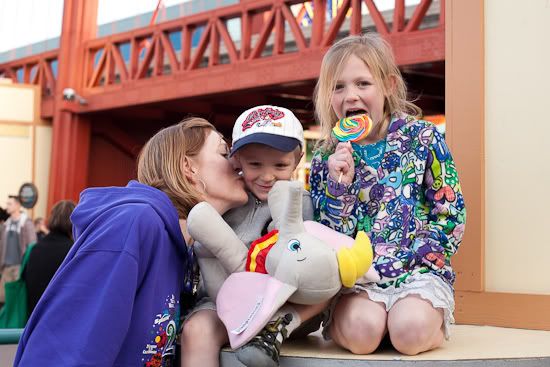 What a fun trip!