I ordered the new movie,
Megamind
, for the kids (which, by the way is SUPER cute!). I decided that they should each invite a friend over after school and we would play for a while, then eat pizza, watch the movie and have popcorn and m&m's. We had a fun evening!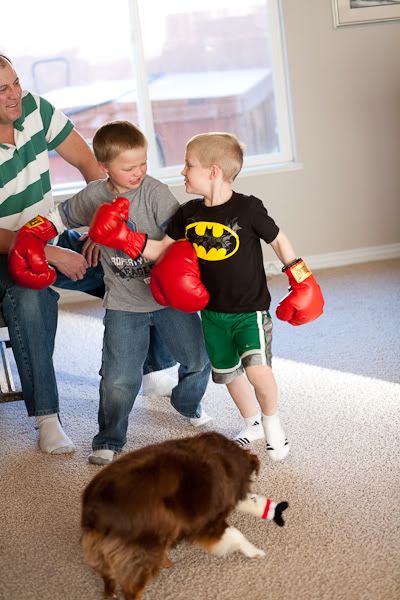 This is Ryland, and he and Breccan play together a lot. They are in pre-k together!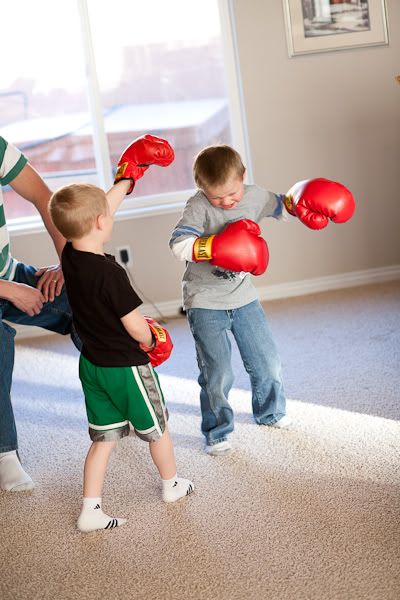 This Sarah, a friend of BayLea's from school.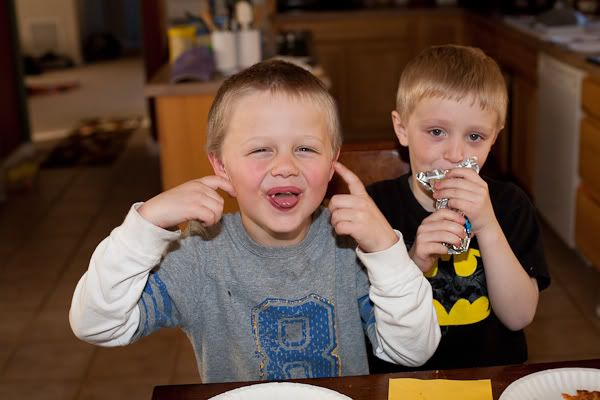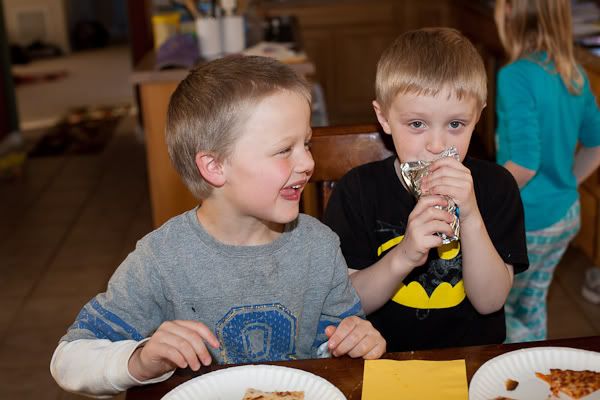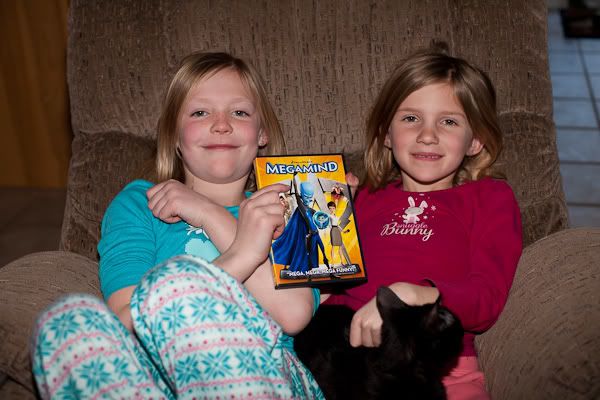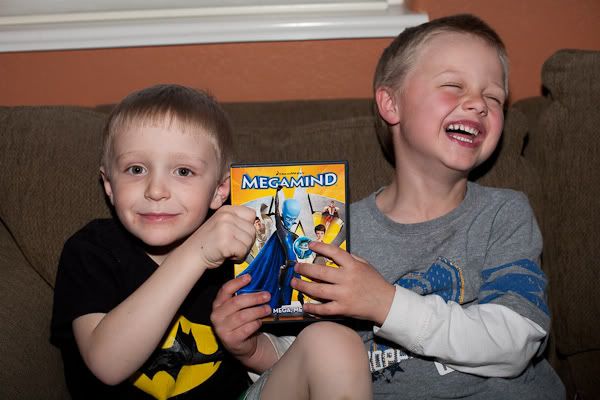 It really was a fun evening.