She was beautiful, as always, and I think she enjoyed it a lot this year!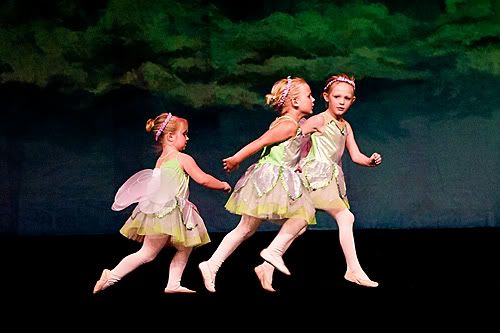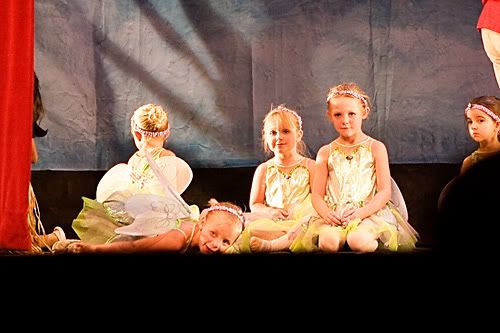 This is her being a goof ball before the show started!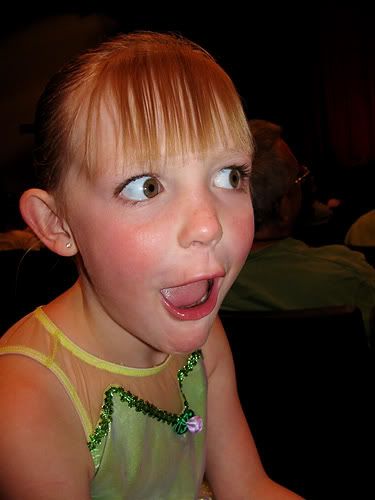 And everyone who came...
Uncle Jody and Auntie Dana...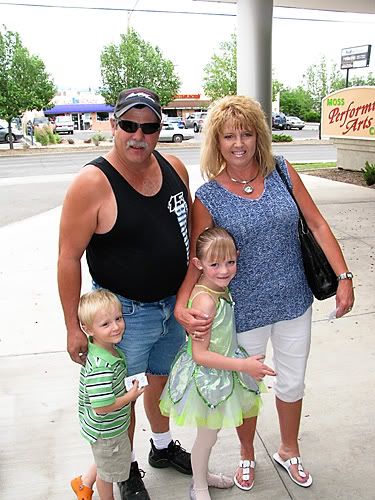 Breccan, by the way, was AWESOME during the show. And it was long at times...I was very proud of him. Even the ladies in front of us turned around after the show to tell us how good they thought he was!
Mimi and Pa...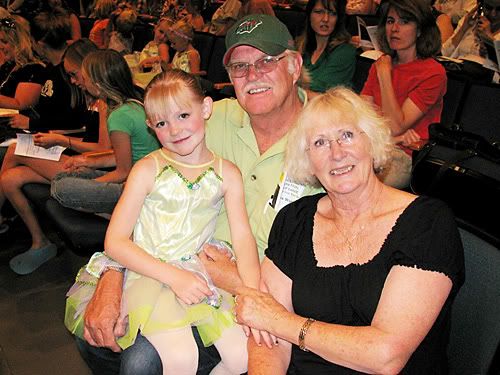 Mommy and Daddy went to both shows...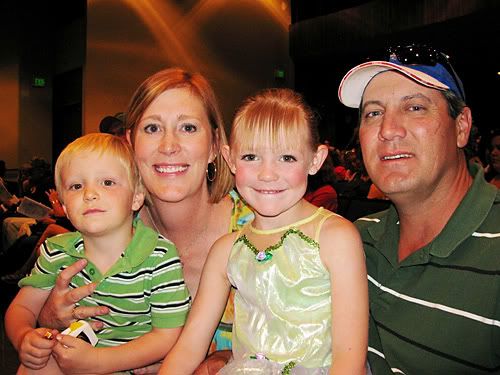 Kaisha and Auntie Tina came to the night show...(Auntie Tina was not cooperating with picture taking! LOL)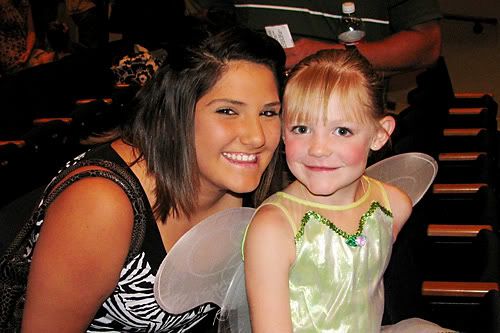 And here she is with the flowers she got from Daddy, Pa, and Auntie Dana and Uncle Jody.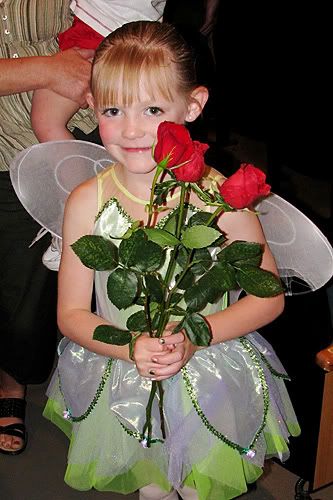 She loves to get the flowers! It was a crazy, busy week preparing for this recital, but it was beautiful, and she was wonderful.