We all went out to listen to dad at the Moose last night. We all had so much fun. We only stayed through the 2nd set before we headed home, but the rest stayed a little longer.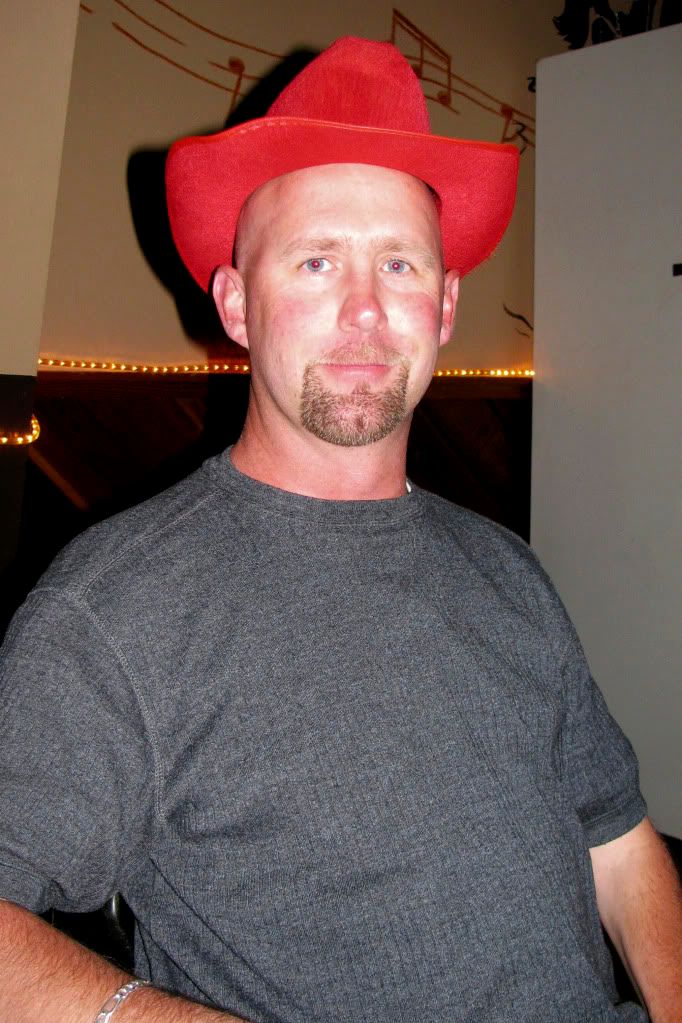 Jason in his cowboy hat!! Ha, actually Breccan wore that hat out there.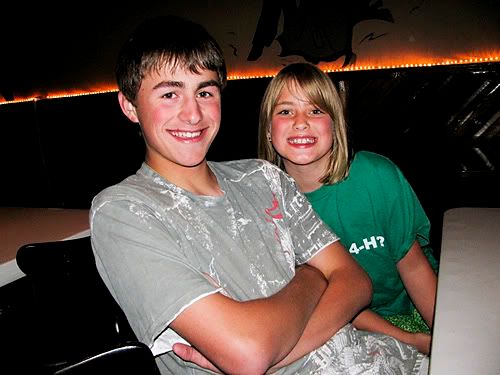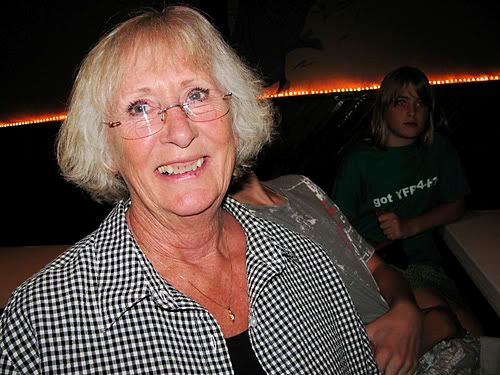 Taylor looked so cute in this hat!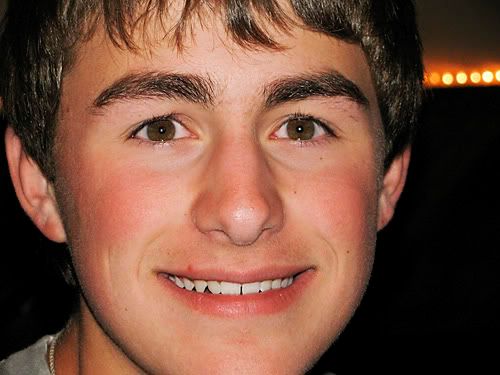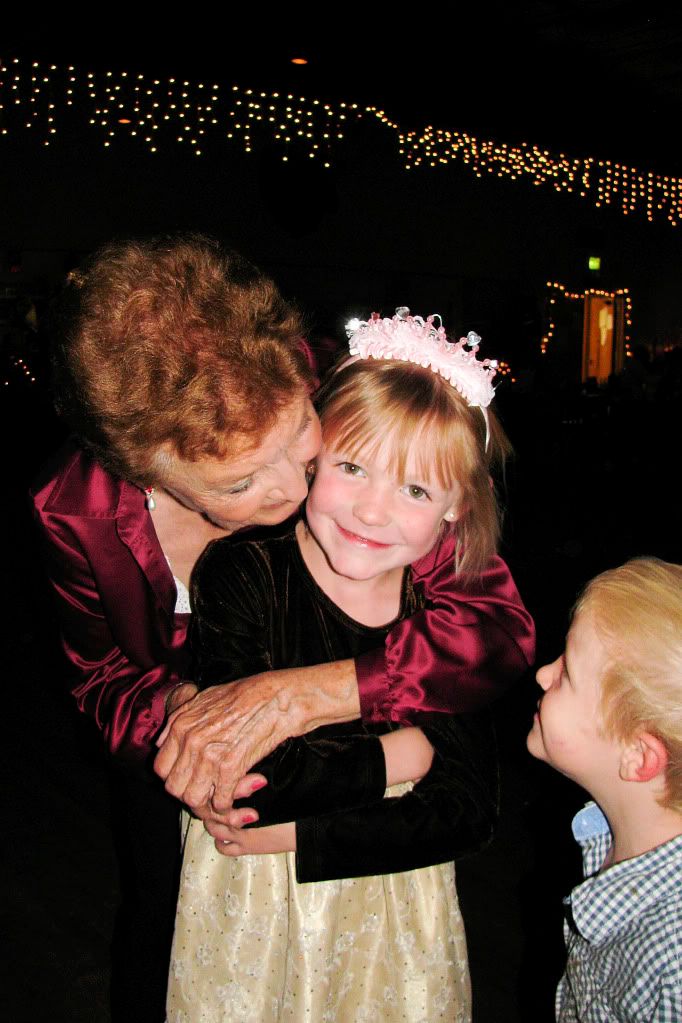 This is BayLea and Louise. Louise is 87 years old. She's amazing! BayLea picked her as a friend when she was about 20 months old...pulled her out on the dance floor to dance with her. But then I guess she left her out there. But Louise has loved BayLea since that day! When Louise first came up to say hi, BayLea gave her a big hug. I tried to get a picture, but I was too late. Stupid point-n-shoot camera.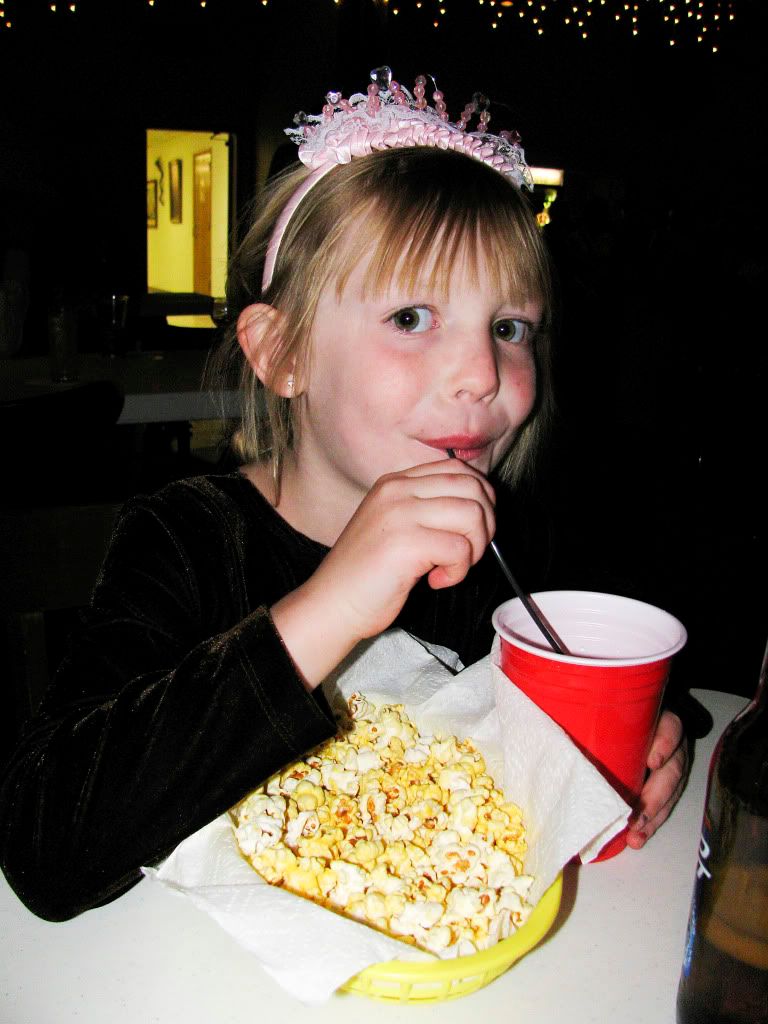 The kids with Great Pa and Great Laura.
This is such a cute picture of mom, and I look ridiculous!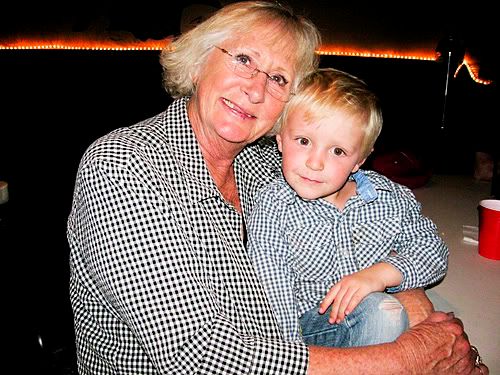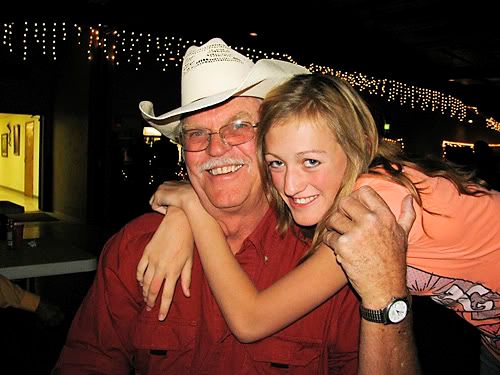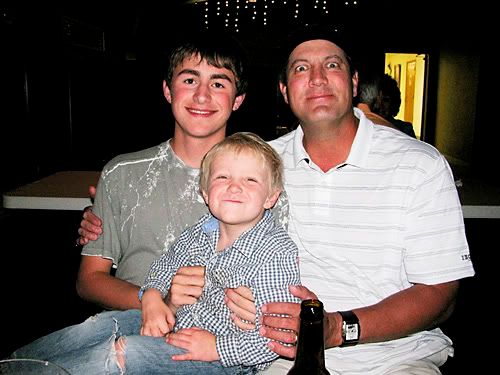 Okay, this video starts out sideways, but I fix it. I can't seem to remember that my little point and shoot camera doesn't fix itself on video!