These are a little behind! Sorry about that!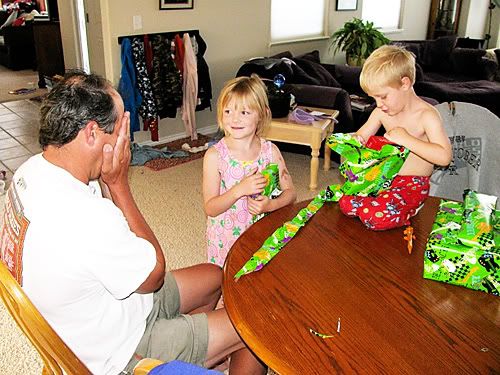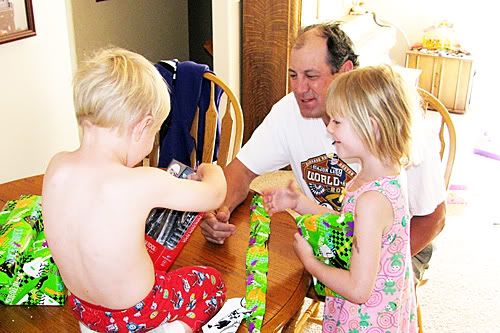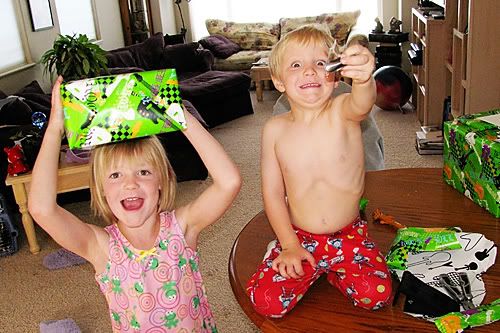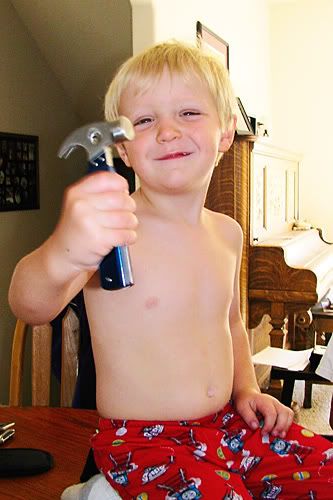 Daddy was barely awake here! The kids were so excited to have him open the presents. As I was wrapping them, Breccan would head upstairs to tell him what he was getting. It was hilarious! And the tool things he got were sooooo exciting to Breccan. He loves tools.
Jery worked on the deck during the morning...building some shade for us!
Later in the day, Mimi and Pa and all the kids came over for brats and beans. Nice day.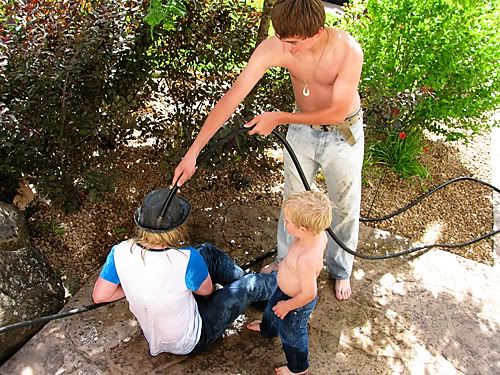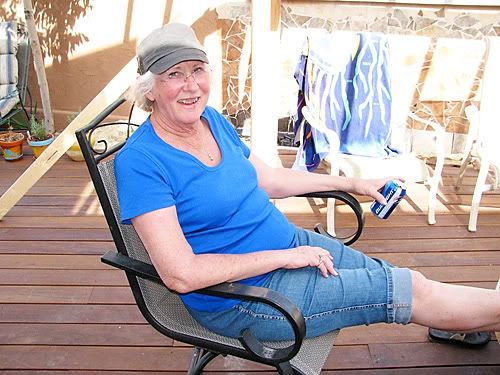 My dad told me that all he wanted for any gifts from now on was bullets. Which I thought was hilarious because he doesn't hunt, and he rarely shoots his guns. I'll bet it has been three or four years since he shot them. I guess it frustrates him that they're they're taxing the bullets so much and they've become so expensive, that he wants them. Anyway, I found this funny. So Josh and I came up with all kinds of bullet things to give him that wasn't actually bullets. So he got the Steve McQueen movie called Bullet, he got a book called One More Bullet (or something like that) and he got the Bullet Blender. And a bullet cake, which was really ugly (I'll be more choosy next time I have a cake made).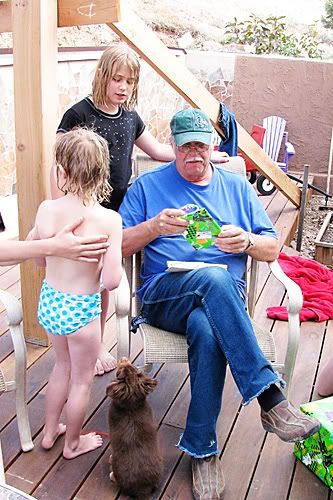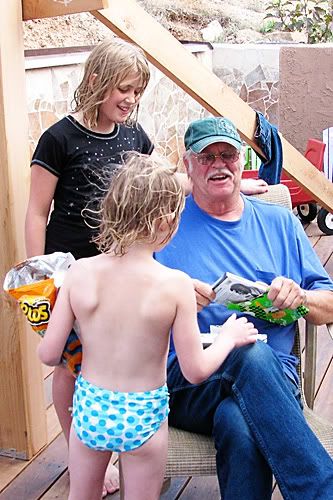 I think this picture is hilarious of 13 year old Ethan sitting on Pa's lap. Ethan is almost as big as Pa!