Leah and Taylor spent the night last night. We were sitting on the back deck when we heard the unmistakable sounds of the ice cream truck. I gave them $10 and sent them off to find it. I was just beginning to worry just a bit when they didn't return after about 15 minutes and so I called Taylor. They were on their way back. I'm not sure where they finally found the truck...probably it was further/farther (I never know which one of those to use) away than I thought it was. The sounds echo around the hills here. But they had fun, and chasing down the ice cream truck is part of what summer is all about!!!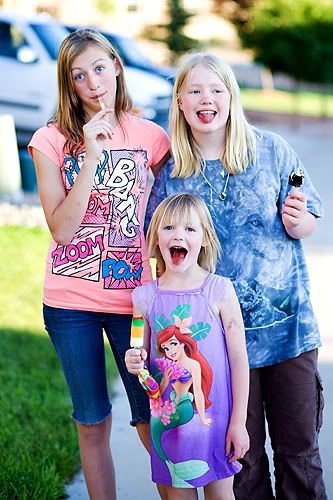 (Can you say "too blue of a picture"?
But it's cute.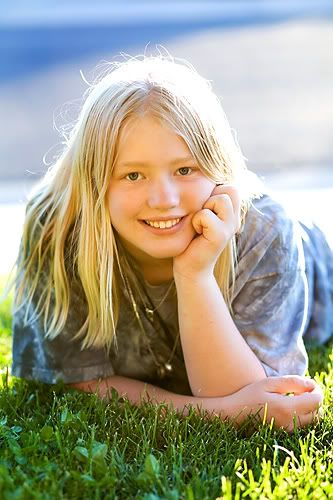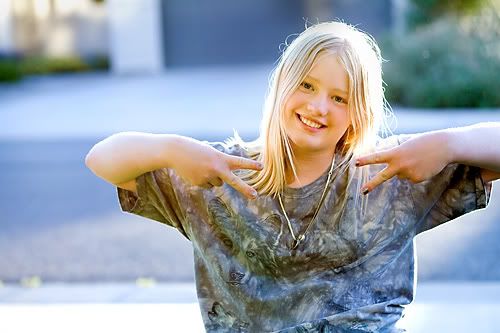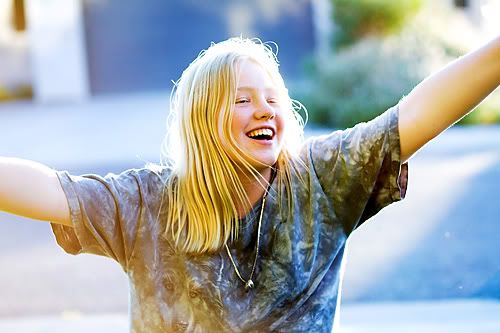 Joy!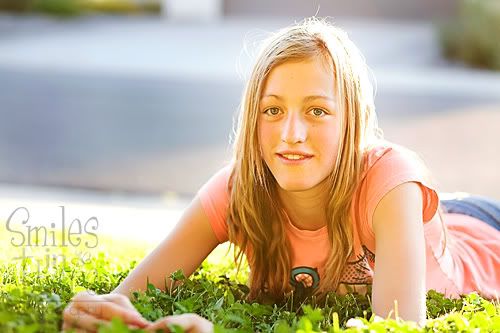 Told the girls to get close together for a picture and these are what I got!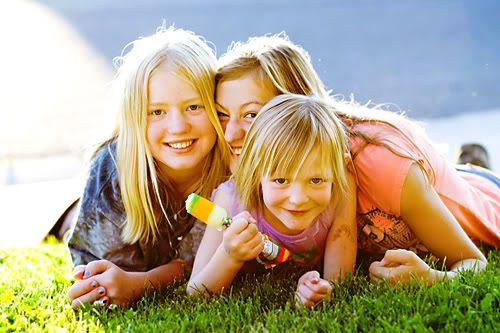 But finally I got a cute one!