We went to the Farmer's Market last week. The kids got their face painted. They looked so cute. Of course, I forgot my camera when we left, so I didn't get to take a picture until we got home. Part of the paint had worn off though by then. BayLea was a kitty and Breccan was a tiger.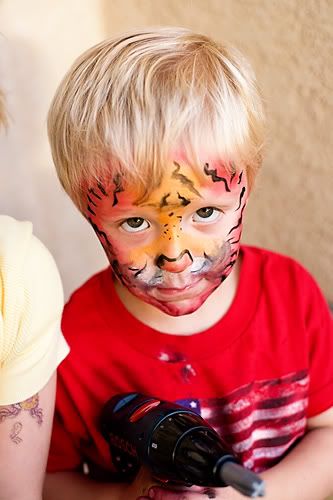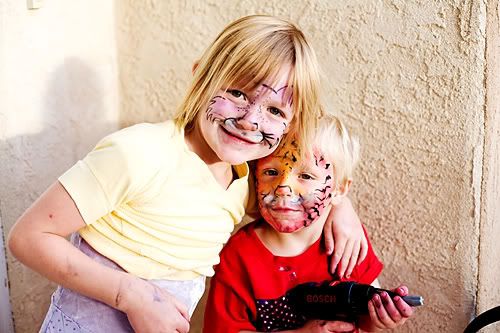 And here's one of Kia...she's doing well. She should get her splint off on Friday.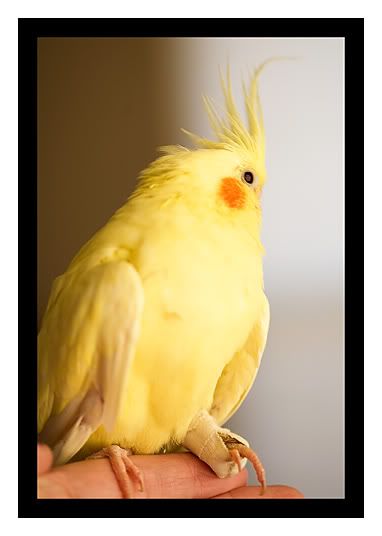 She's 15 years old and doing pretty well for her age! it was touch and go there for a while after she got hurt though, mostly because she was starving herself. She had to be tube fed at the vet's for about a week and a half. Now she's doing fine, but she only wants to eat the honey millet treat sticks. Oh well, as long as she's eating!