We headed up to the Grand Mesa to fish. We ended up at Mesa Lakes. It was beautiful but cold. We had about 15 minutes of sun, which was cold sun, and then it got cloudy and started to snow. We stayed about an hour to an hour and a half. When we started reeling in, BayLea yells, "I got one!" It was so cute to watch her. Of course, Breccan was not happy about not getting one. Some day, buddy boy!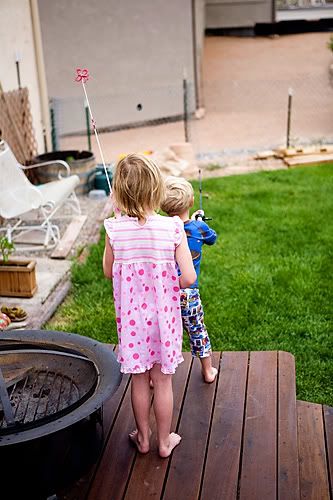 Daddy bought them both new, smaller fishing poles. It was the FIRST thing that Breccan had to do this morning. Up at 6:00 a.m. and wanting to practice fishing.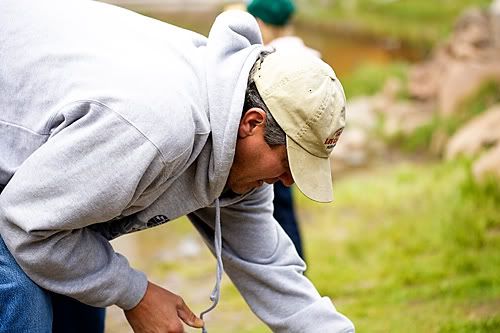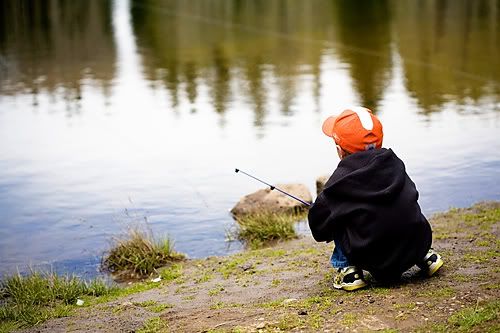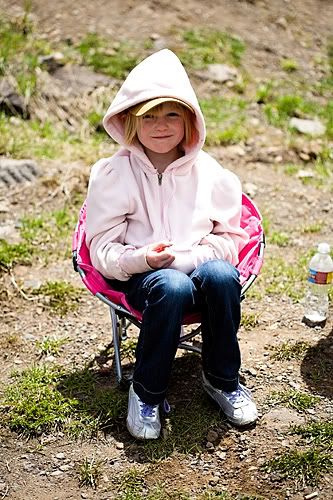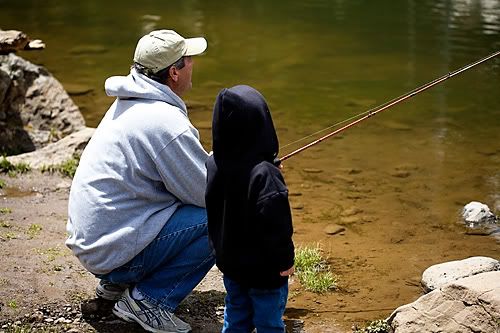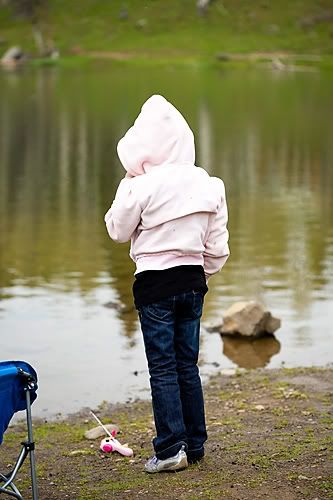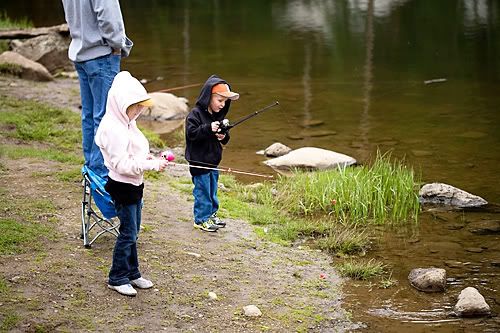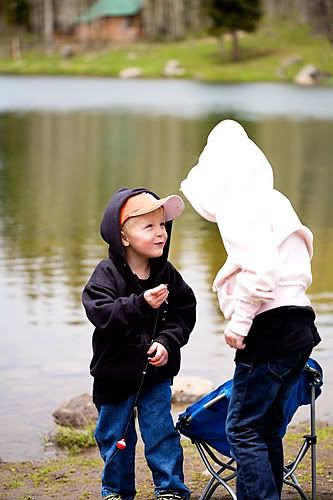 "LOOK MOM, the worm is bleeding!" This is why I DON'T ENJOY FISHING! Killing the poor worms!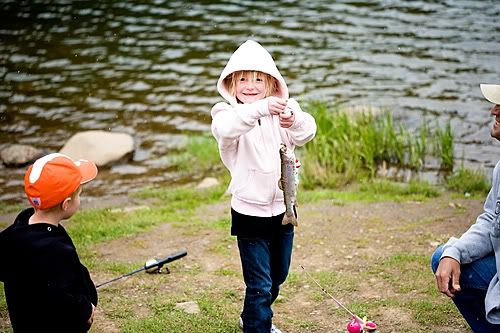 All those little white flecks are snow!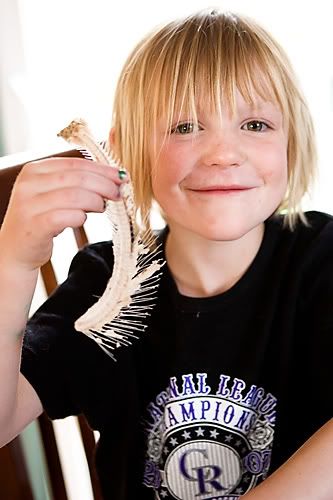 And then we had to cook the fish and eat it. The kids were a little grossed out when Jery gutted the fish, and even said they didn't think they wanted to eat it. But after it was cooked, it got chowed down.
It was a good day, even if it was COLD! Good old Colorado Spring!