On Jery's birthday, I was out of town at a photography workshop in Ouray. So we celebrated his birthday on Monday. The kids, especially BayLea, love to do the birthday thing...decorating cakes, shopping, etc.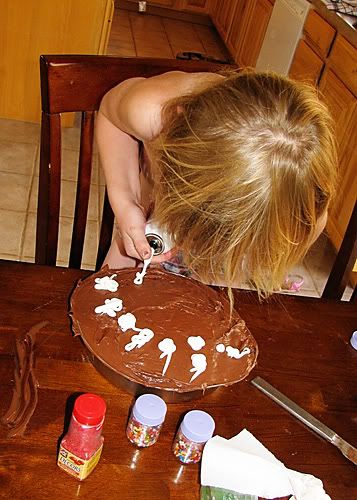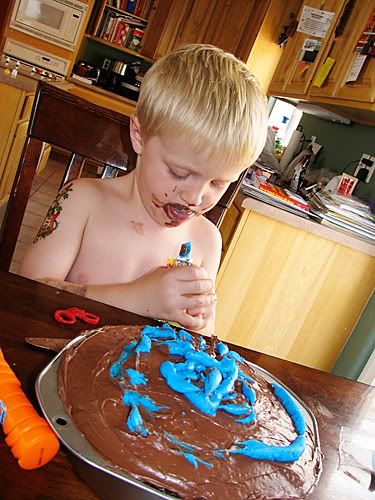 I always make one cake but in two pans so they can each have one to decorate. I think Breccan ate most of the frosting out of the tube!
The party table.
BayLea wanted to get a birthday pin for Daddy. We couldn't find one at Target and we were too tired to head to the party store. So BayLea made one. At first I kept telling her to wait, mommy would help her...she did it anyway by herself, and CHECK IT OUT! She drew it all by herself and cut it out by herself! I was totally proud of her.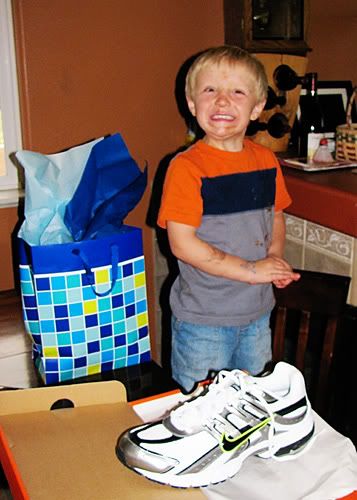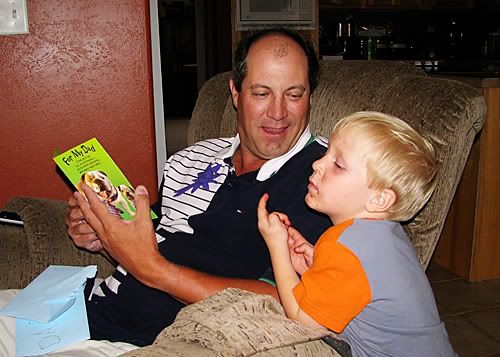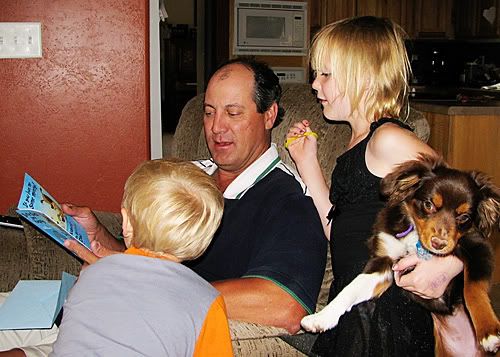 He got shirts and tennis shoes (mostly because there are some cool looking shirts out there, but basically because he's really hard to buy for!)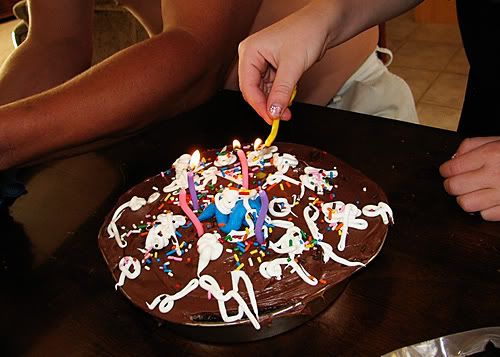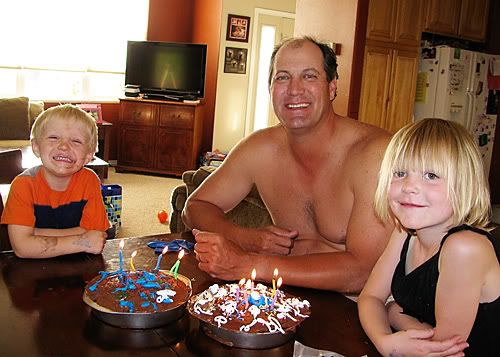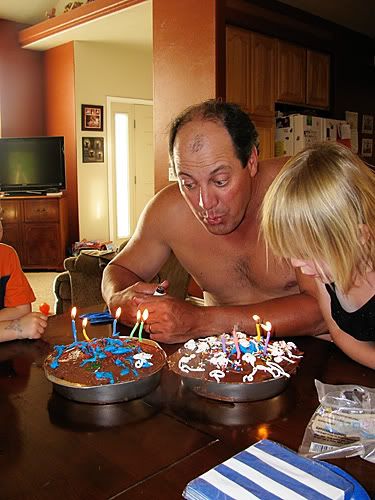 What a great birthday! We ate out at Los Reyes too, our favorite Mexican restaurant.