So school starts soon, so we had to keep ourselves busy Saturday. BayLea has been wanting to ice skate, and Jery wanted to go putt putt golfing. We started out with putt putt...cooler then...and then headed to ice skating.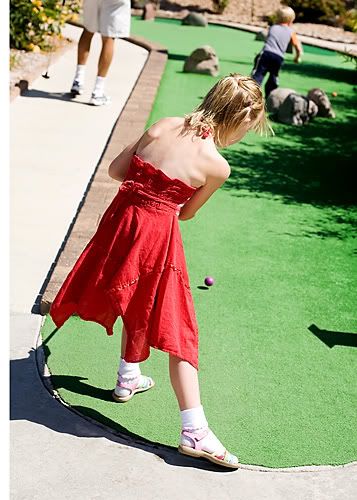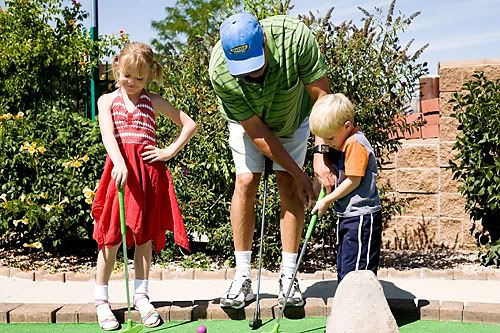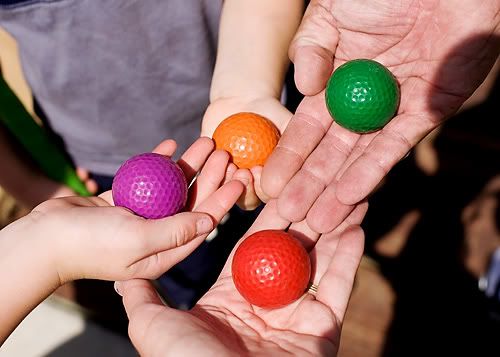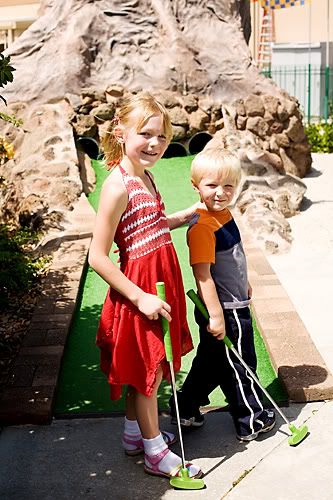 Putt putt golf may have been a little too difficult for them...they had a hard time staying focused on it, and were all over the place. But watching Breccan try to hit the ball was hilarious...he was trying the baseball bat swing! He finally by the end was getting where to put his feet, but he'd like up to practically hit it perpendicular to the hole.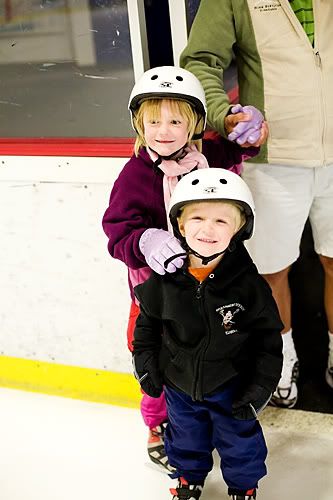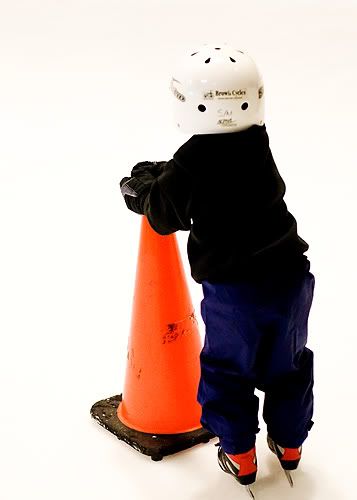 The kids LOVED ice skating...BayLea was doing okay without the cone, but the cone definitely helped Breccan and BayLea used it too some. And they both skated non-stop for an hour and a half. It would have been nice if there had been a place for us to sit where we could see besides in the freezing arena, but they don't really have a place. They have windows to watch from where it's warm, but no seats. You have to stand up! Kind of silly.
After dinner, (we ate kind of early) we thought we'd go for a walk to Devil's Kitchen. It was a beautiful night...not too hot.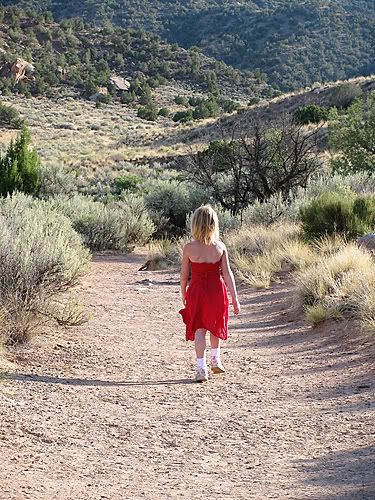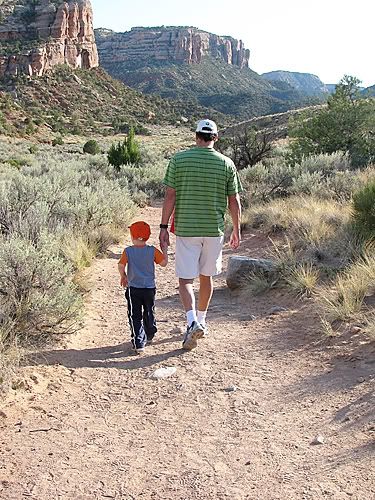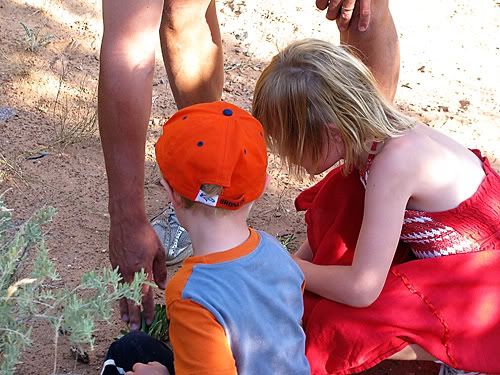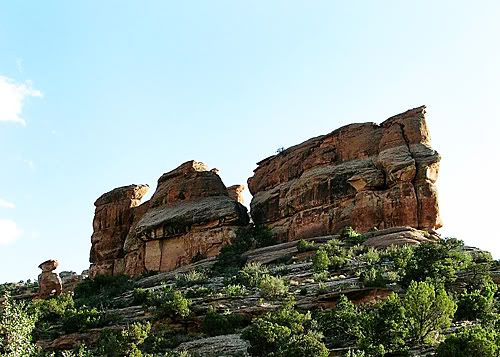 That's where we're headed! It's so beautiful!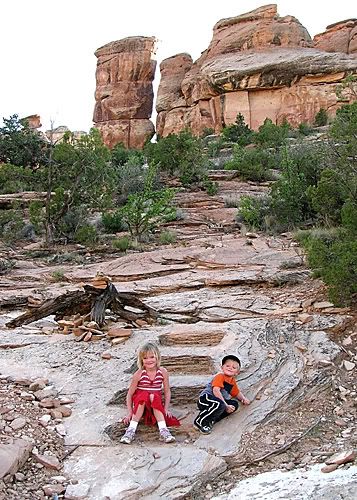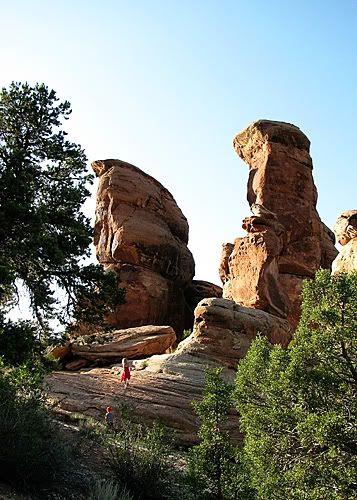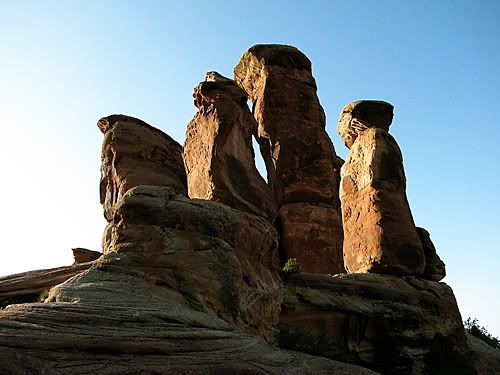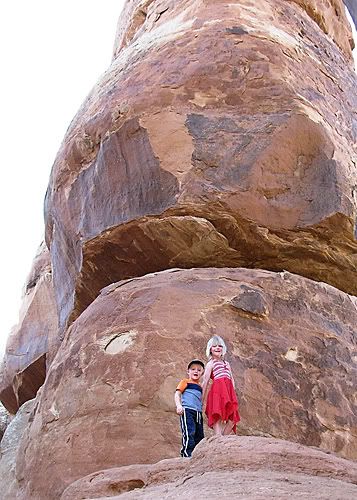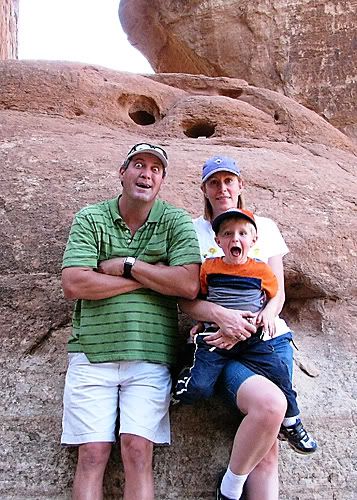 I had BayLea take a picture of Jery, Breccan and me, and she wanted us to close our eyes until she said three and then open them. The doofy men in my family looked like this...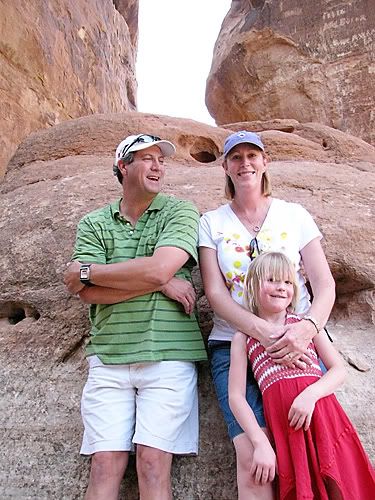 Then Breccan took a picture of BayLea, Jery and me and Jery looks like THIS! Geez!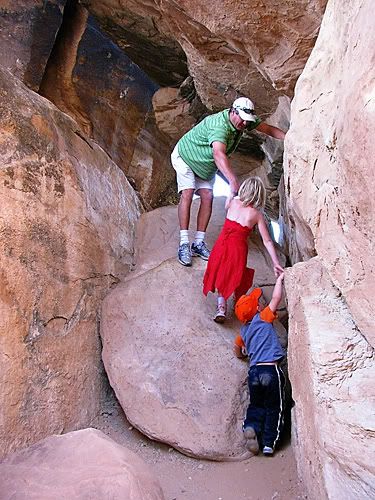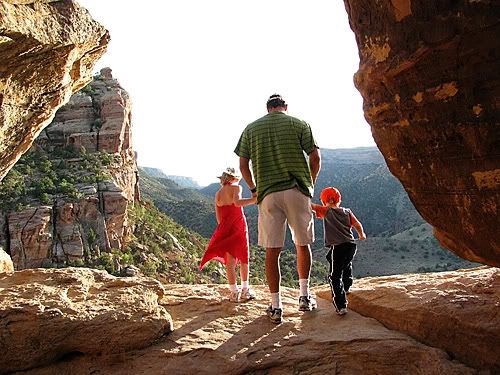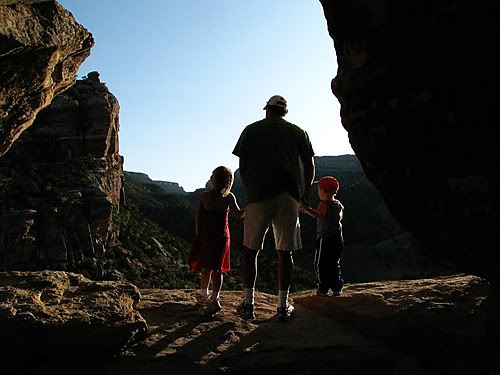 It's funny how with a point and shoot camera you can get two different images like the two above just by focusing the camera on differently lit parts of the picture!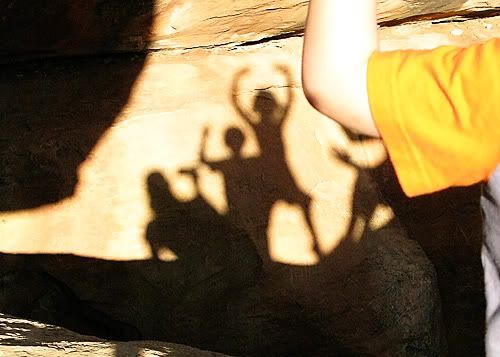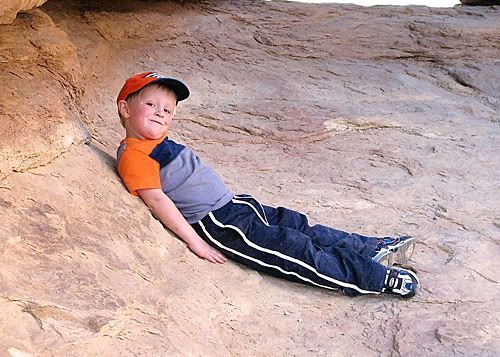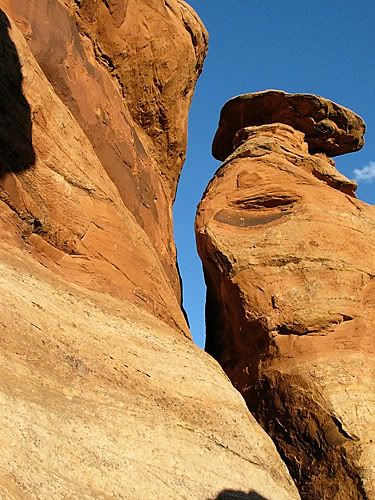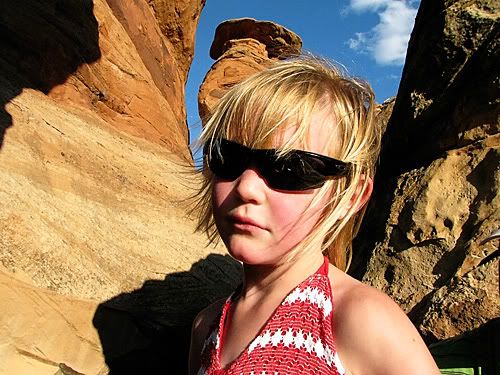 BayLea was looking cool in daddy's glasses!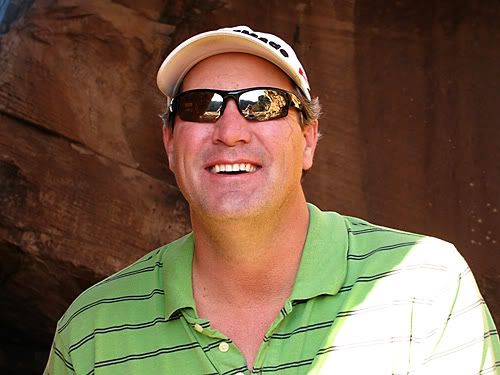 I was TRYING to get Jery to give me his REAL smile...not the fake one, or the mouth slightly open head tilted back smile. He has an amazing smile, when it's real!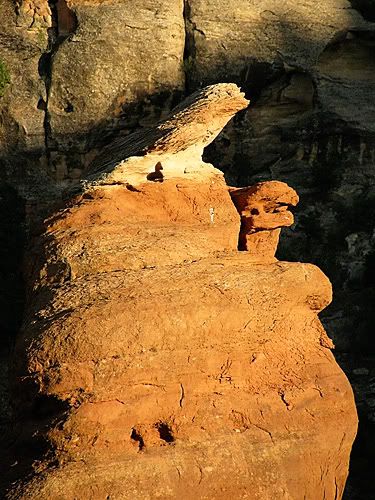 This rock looks like a frog kind of!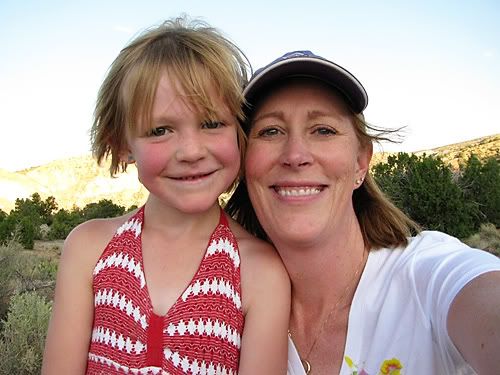 Great day!