Grandma sent us a recipe to make chocolate cake in a coffee cup. The kids loved making it and watching it cook.
It puffed up really high!!!
The last day of swimming lessons...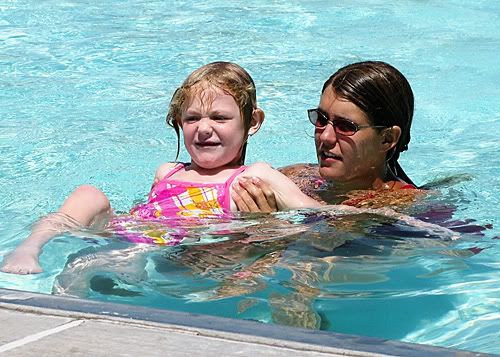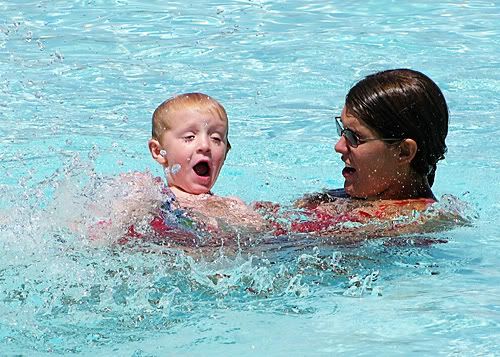 And one seriously tired dog...
She'd spent the day running around with Jack at Mimi and Pa's house and she was TIRED!!!