We spent a day at the hot, hot fair! The kids had a blast. They love the rides, and the Amazon Experience was fun too!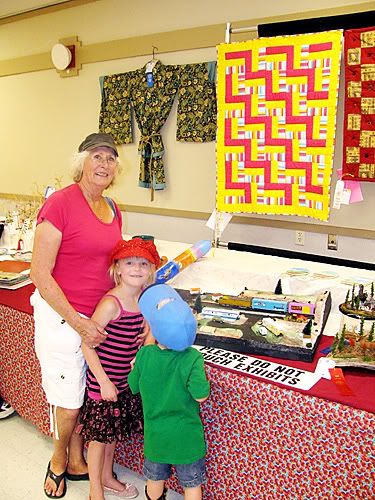 Mimi put a quilt in the fair. She didn't win, but got a ribbon anyway!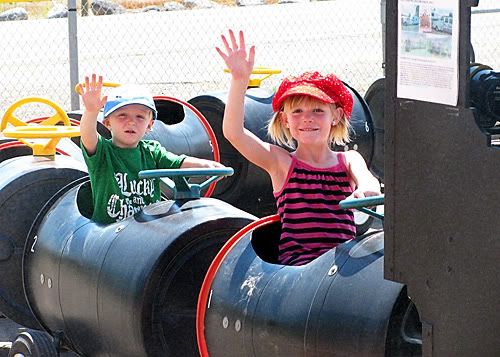 The beginning of the rides...expensive day! Jery thinks we probably spent $80 and we didn't even eat there!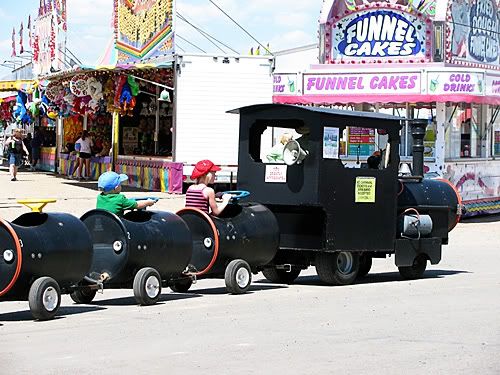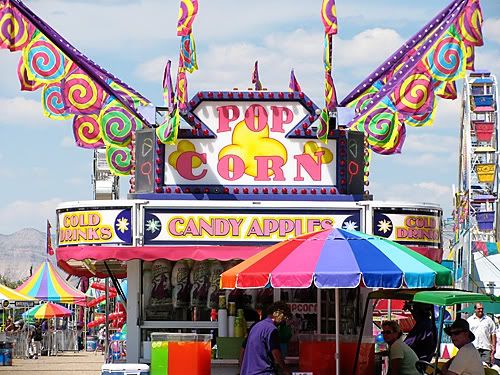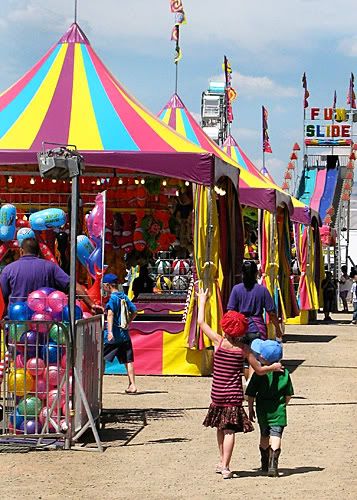 My favorite kinds of pictures...when the kids are together being brother and sister when they think we're not paying any attention...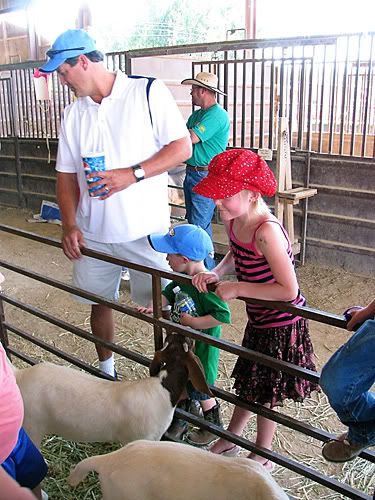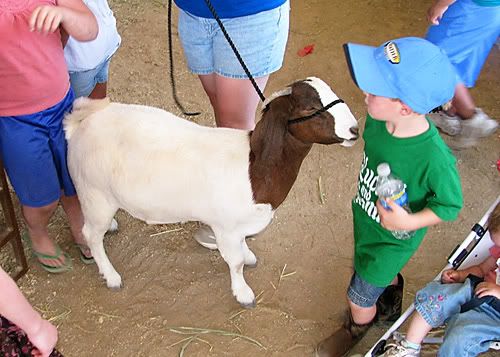 We didn't look at as many of the animals as the kids wanted. We just ran out of time!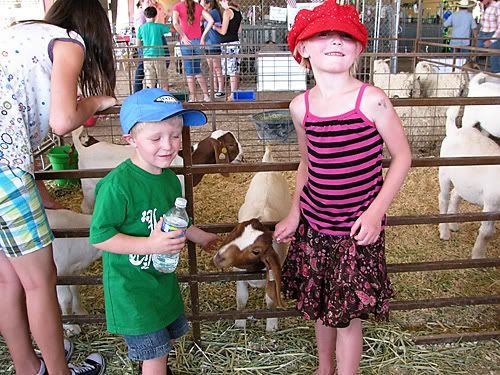 This goat got it's head stuck in this bucket...it was hilarious. The other goat is looking at her and saying "what the heck are ya doin'?"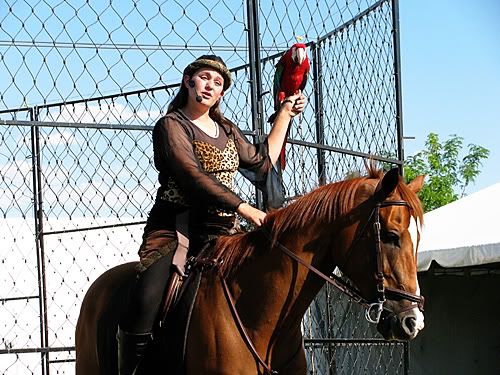 The Amazon Experience. They had lots of cool animals. They all looked very well cared for. Of course, BayLea was only focused on the horse!!! LOL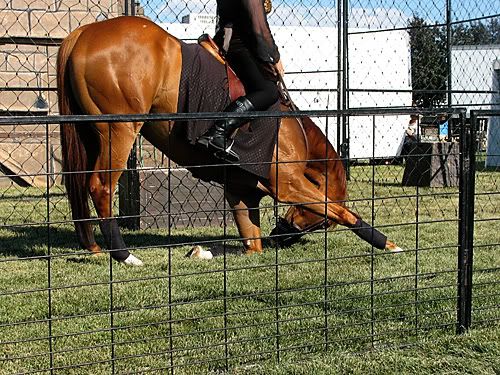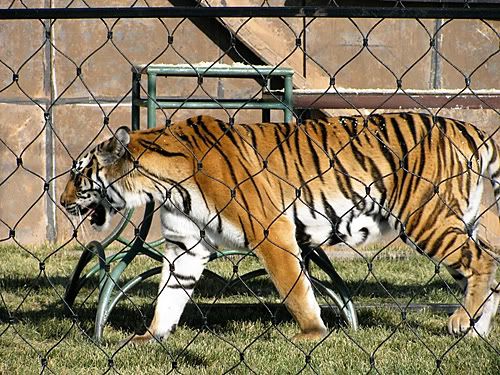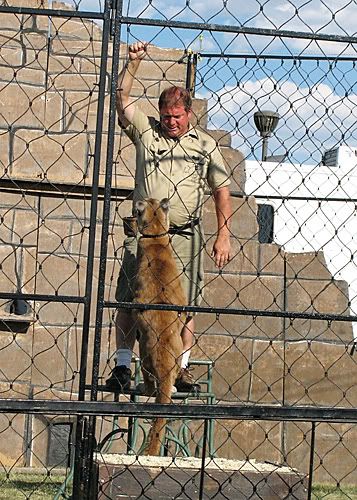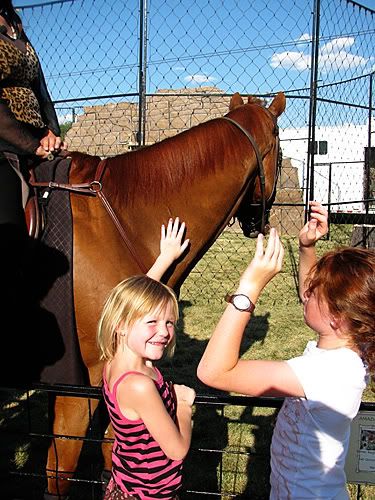 BayLea holding the military macaw.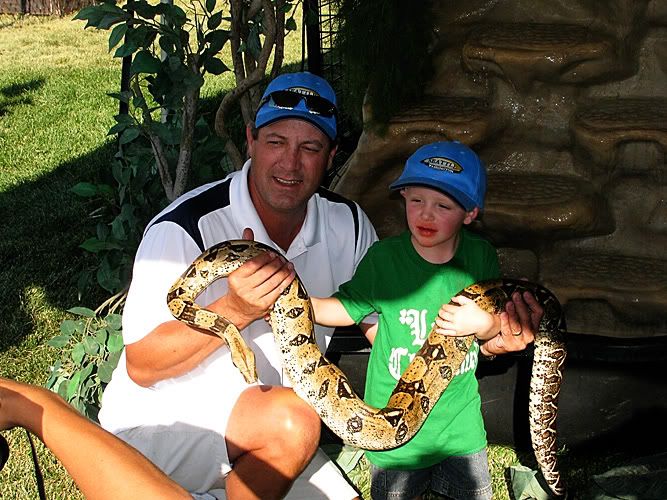 And Breccan wanted to hold the boa!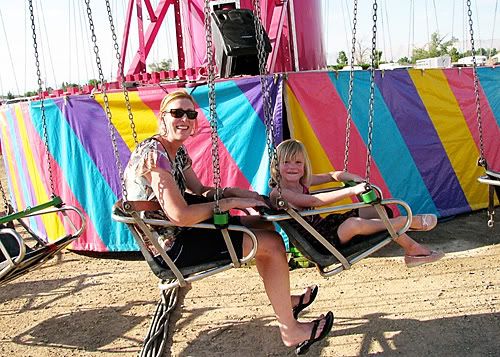 Riding one of the rides (MAN, I wish I'd sit up straight!). BayLea loved this ride...but I kind of had a bellyache afterwards!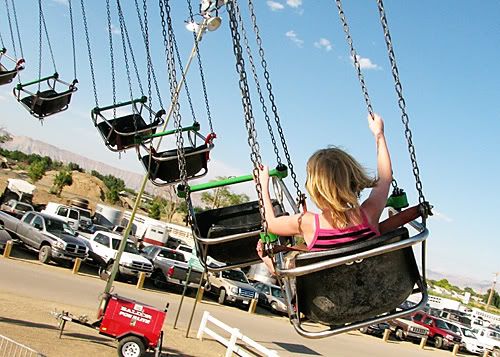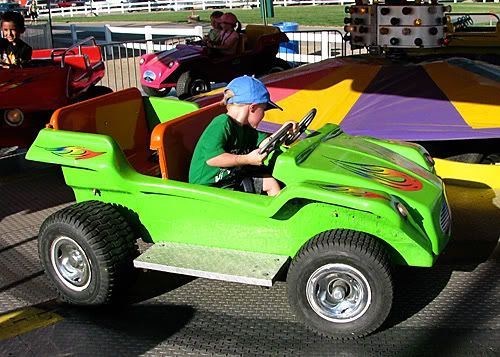 Breccan wasn't tall enough to get on most of the rides. But he was happy with cars and tractor rides.