Our flight from GJ was supposed to leave at 5:10 (or something like that). Because of weather in Denver, we didn't get out of the airport here in GJ until about 6:30. Pure misery. They don't even have a restaurant or bar! LOL Then when we got to Denver, our flight was at 9 something, so we had enough time to get something to eat. We didn't get to Portland, and in bed, though, until about 2:30 a.m.
The kids were soooooo good though. I was really proud of them on that long trip out there.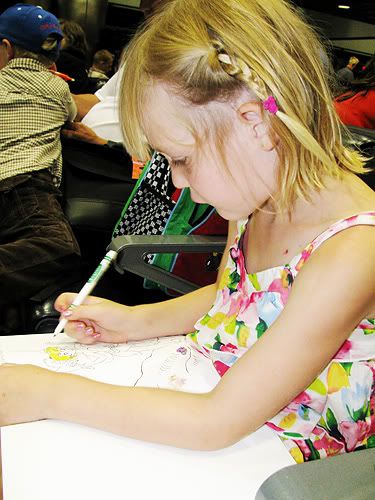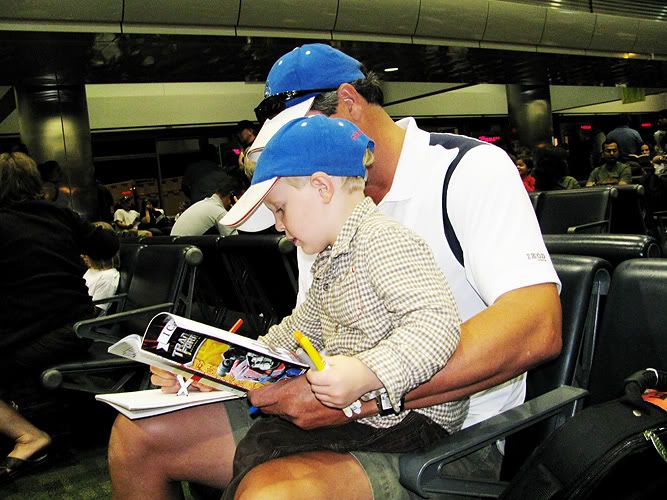 The next morning Jery went golfing with Jack and Josh. The kids and I stayed at Camilla's bridal shower. The kids weren't too involved at first, but towards the end they needed to be right in the thick of things. Breccan was really confused with all the "panties" that Camilla was getting and at one point even asked her what kind of panties she was wearing now. He was hilarious.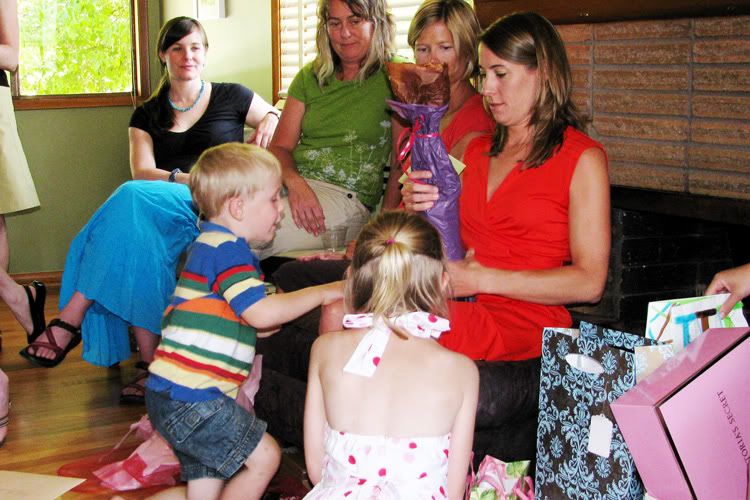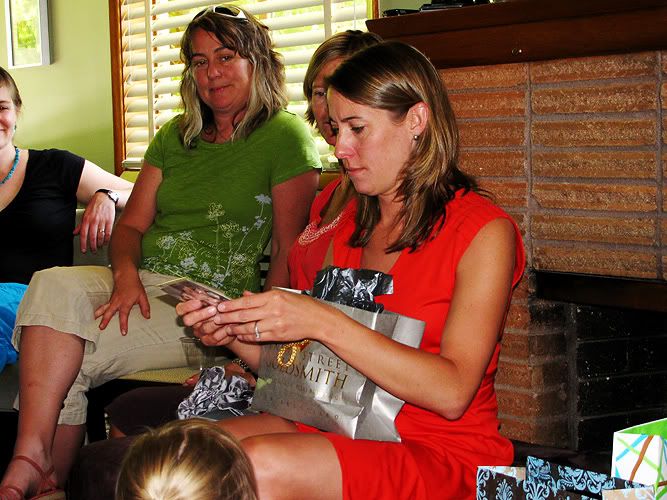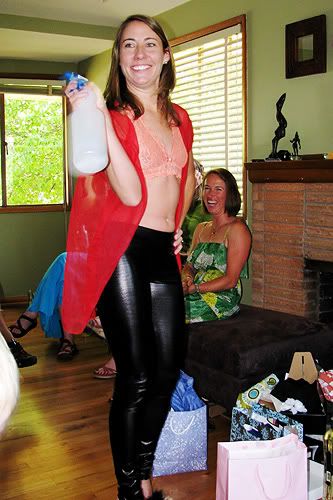 That night was the rehearsal dinner, although the rehearsal had happened the day before or something.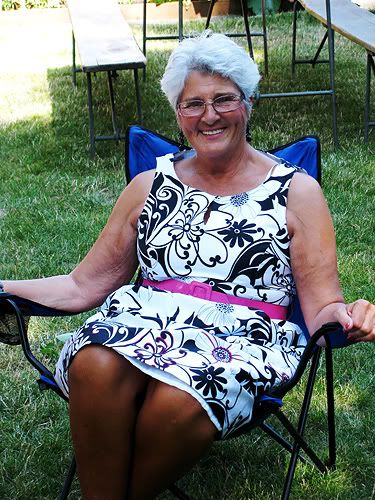 Breccan is asking tons of questions of Jack and his cigarette. My kids don't see many people smoke, and they're a little confused about the whole thing.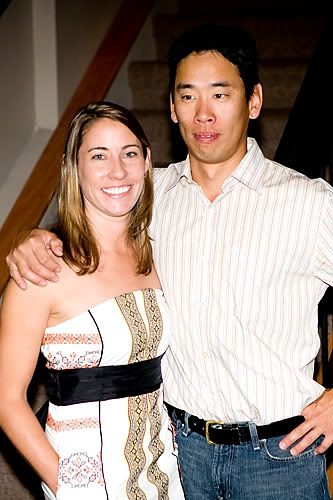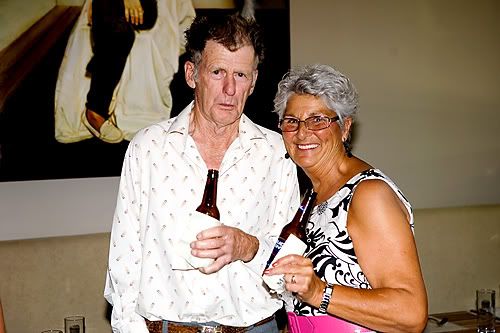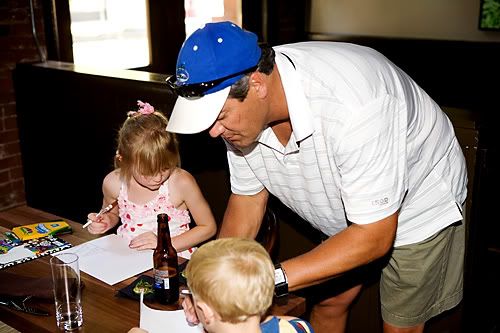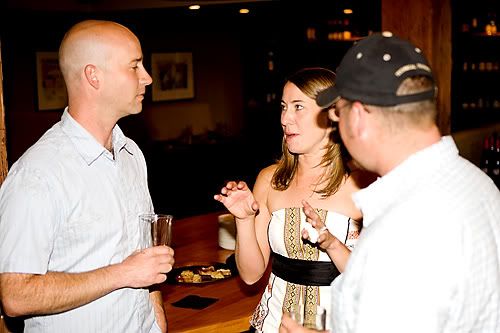 Cam is giving out some last minute pointers for the wedding tomorrow!!! Ha, just kidding!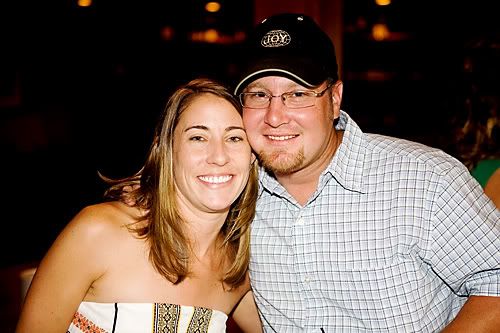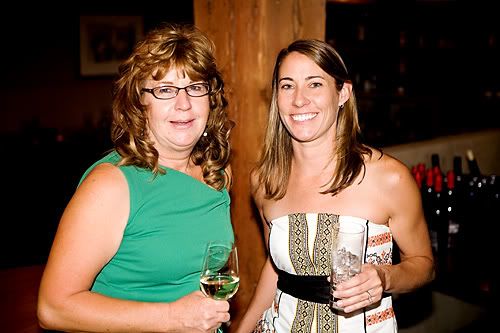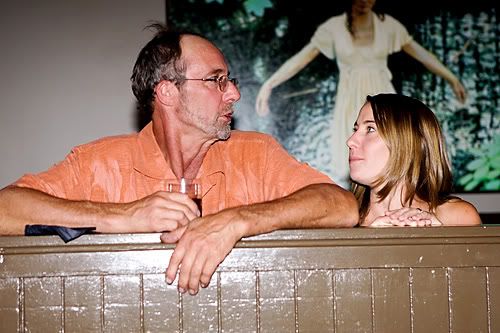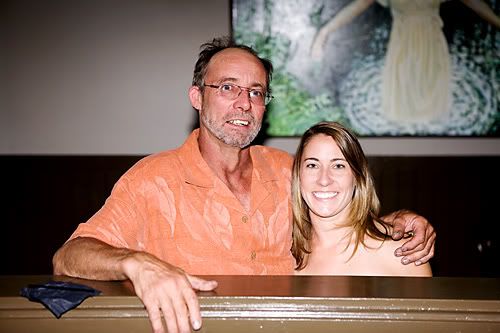 The water fountain outside was a draw for my kids!