Mimi was dying to get her toes done and invited BayLea and me to come along with her. She had to work on her quilt for the fair while she had hers done! BayLea and I got matching toes! Light pink polish with white flowers.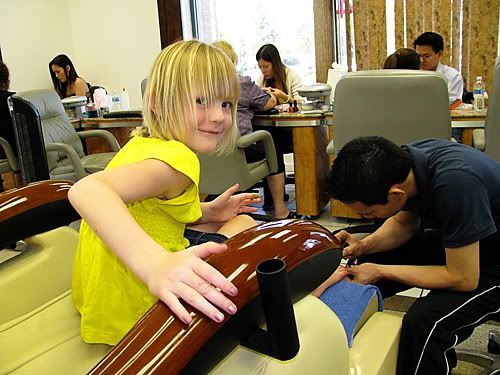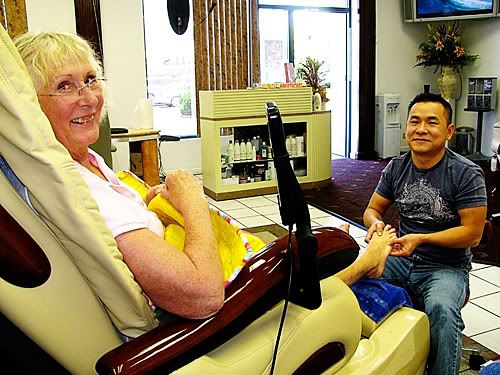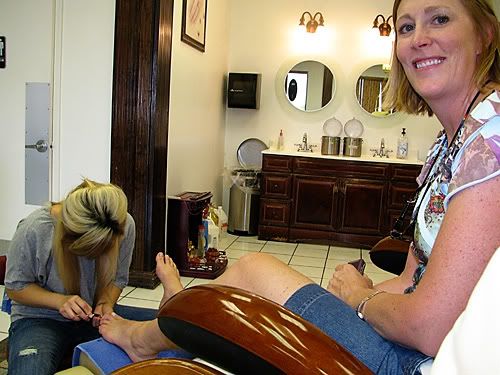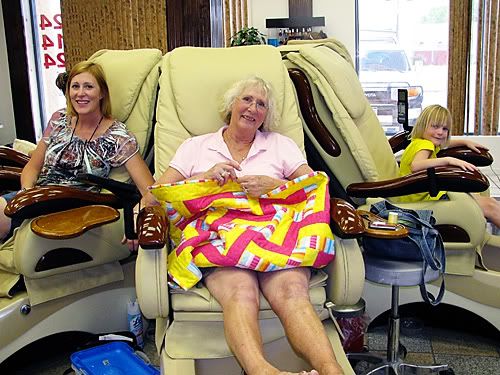 And here's Sassy, the mutt...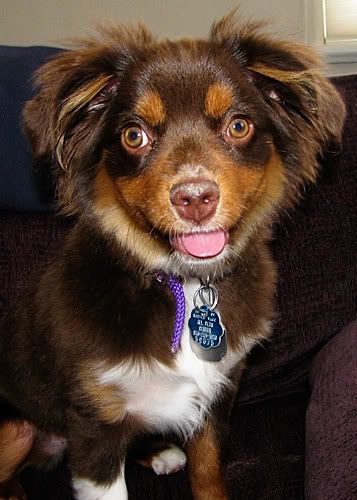 BayLea took this picture of her.
And I had bookclub this last week with the Kuh's...Kathleen, Kim, Curry and Kelly. Our book this time was Dead Until Dark...really not a lot to talk about, except Kathleen had some good insight. She wondered whether the reason there is such an interest in vampires right now is because society as a whole is so focused on staying young looking....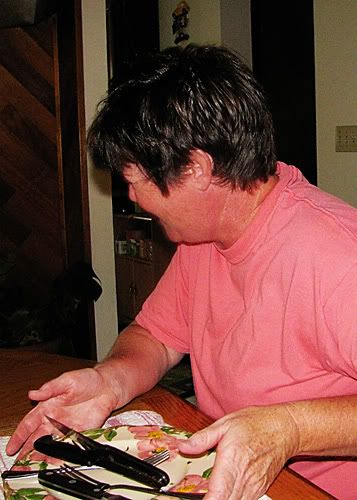 Kathleen made us an amazingly good lunch...chicken with watermelon, no less. And it was seriously yummy. However, she was being difficult and didn't let me take her picture!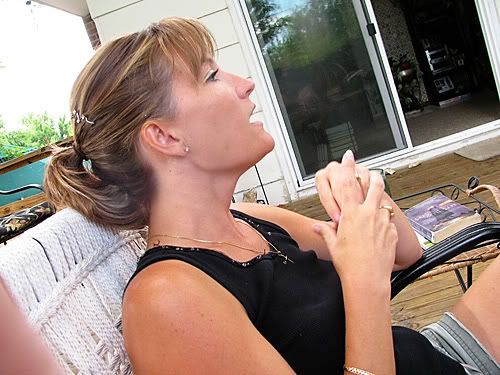 I love my book clubs.