On the morning of the wedding, we hung out with Jody and Dana. We got lost several times on our way down to Powell's Bookstore...by the time we'd gotten there, it was time to eat lunch and head back to the hotel for quick naps!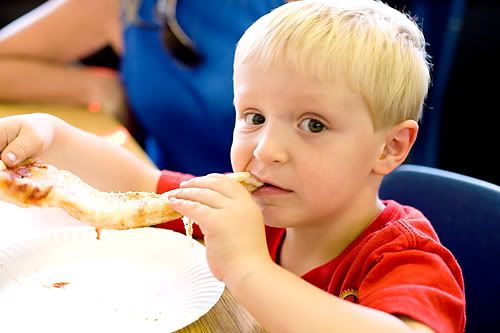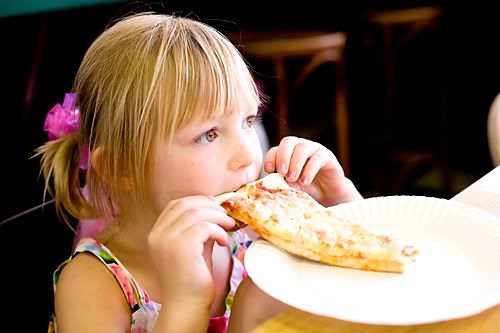 We ate pizza at a little pizza joint across the street from Powell's.
Jody showed off his muscles for Breccan.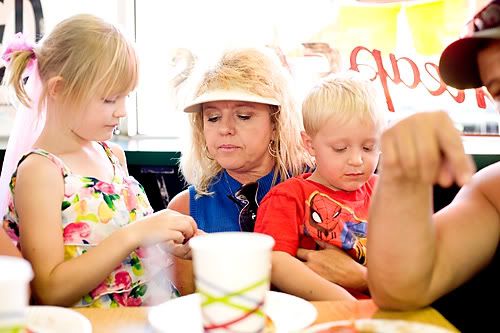 The wedding was gorgeous! And the setting was unbelievable! Wish I could get married again and get married here! This was BayLea and Breccan's first wedding. They were very good...especially BayLea who was completely enthralled with the ceremony. She moved up to the front row to sit by Grandma and Don so that she could see better!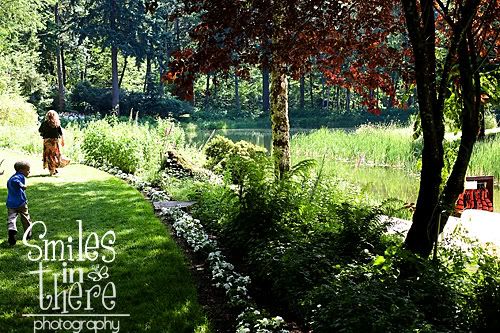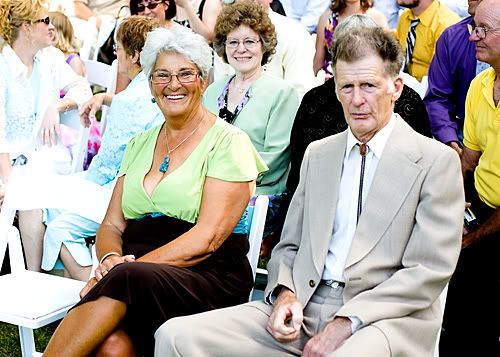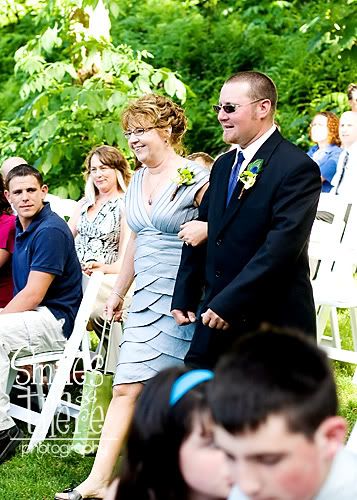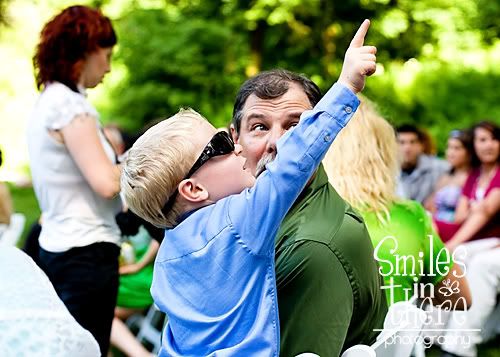 It was all about Jody there for a while for Breccan!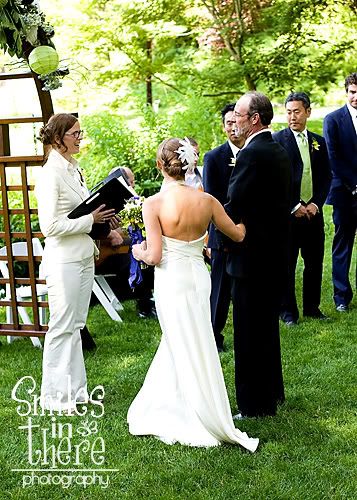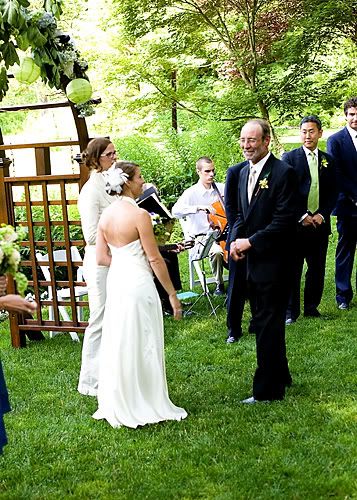 Jack cleans up real well!!!! You look good, Jack!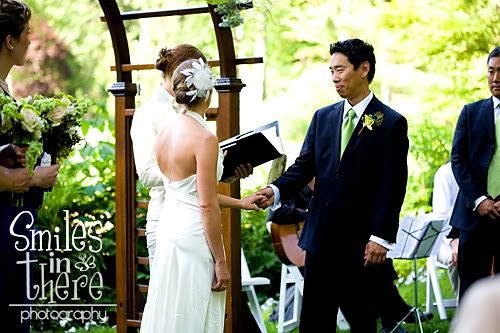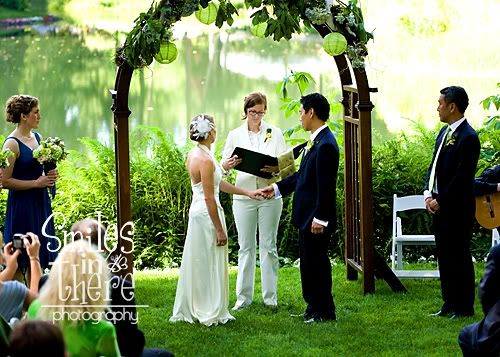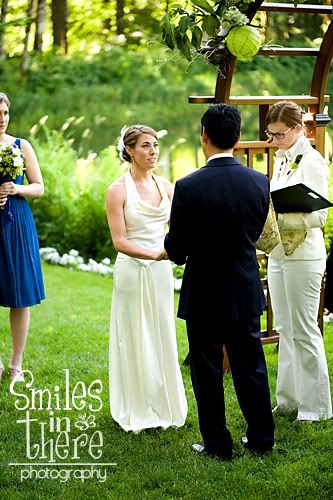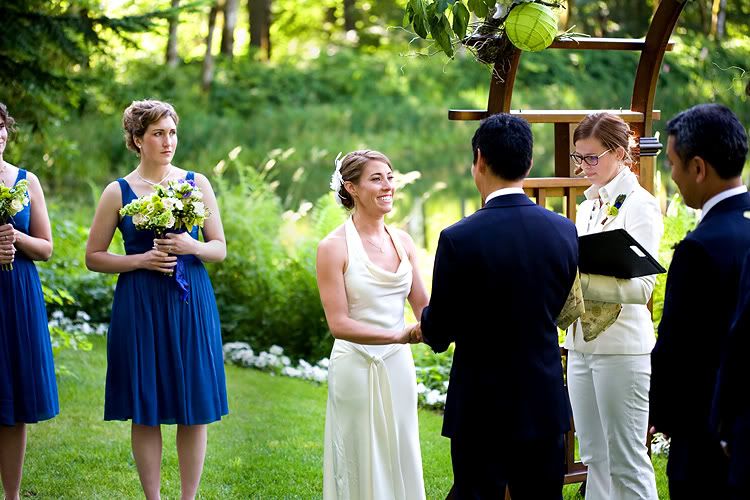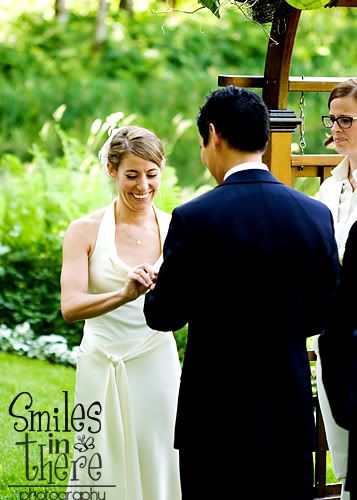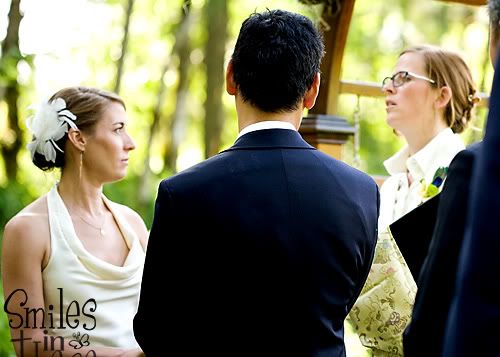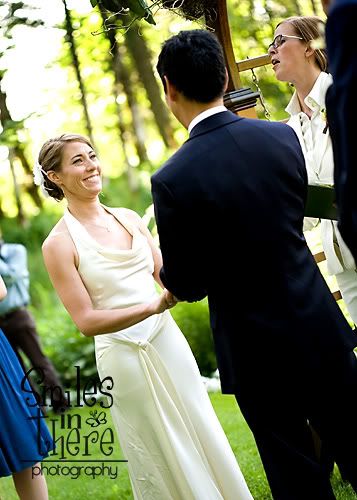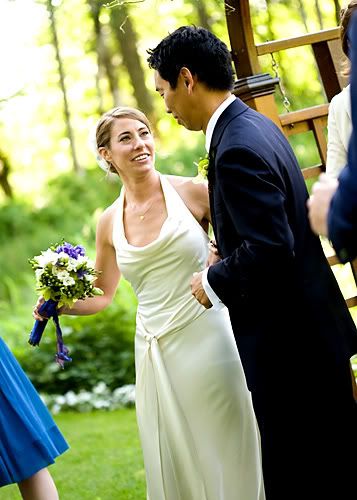 Introducing Mr. and Mrs. Kim.