These pictures are from just our time together. They may or may not be in order.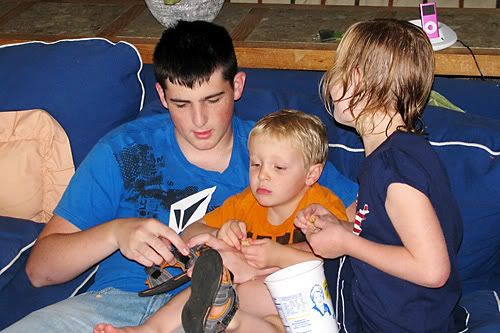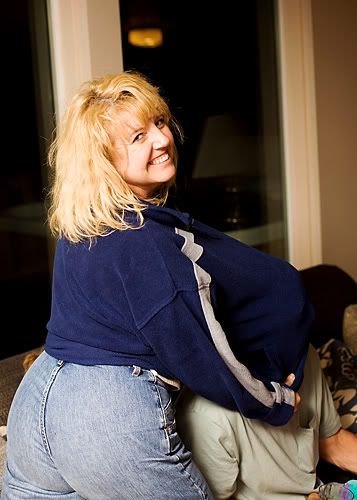 We're not sure what Dana is doing here! LOL
Kaisha did BayLea's hair...it was really cute, but I was afraid it would cut off all her hair, like the braids did we had done in Mexico last spring, so we took the hairdo out the next morning. It really was cute on her and Kaisha did a great job!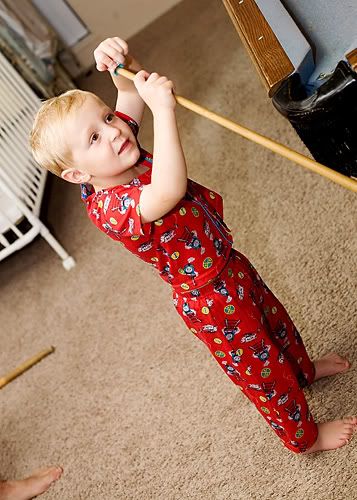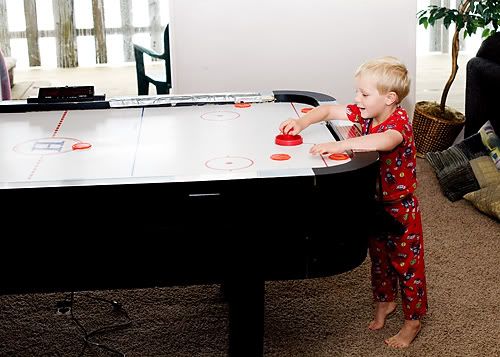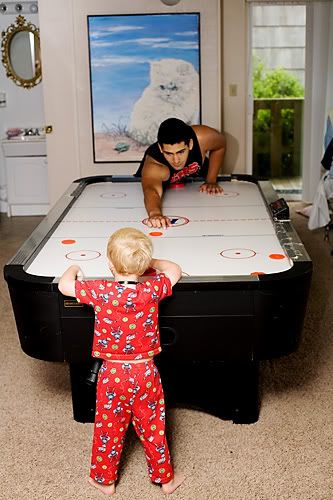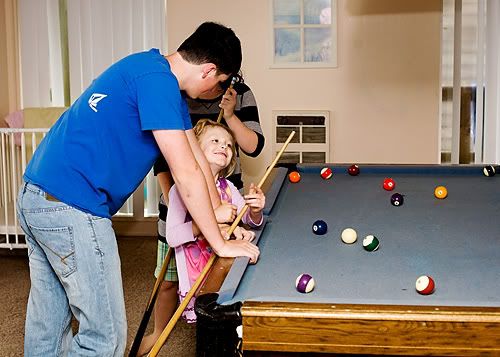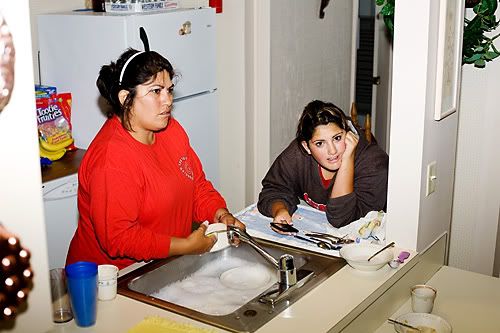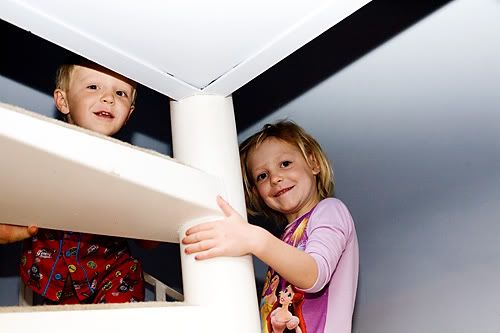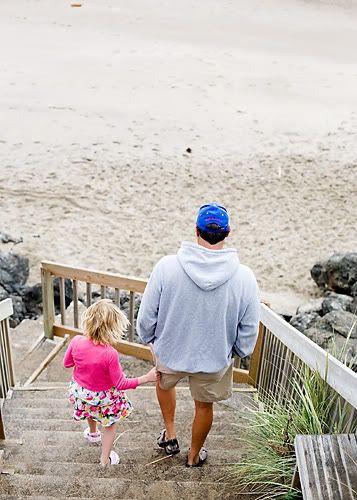 It was soooooo cold...about 58 degrees some times. Of course, the kids really didn't care. BayLea and Breccan still wanted to play in the water. The adults all had jackets on, shivering on the side.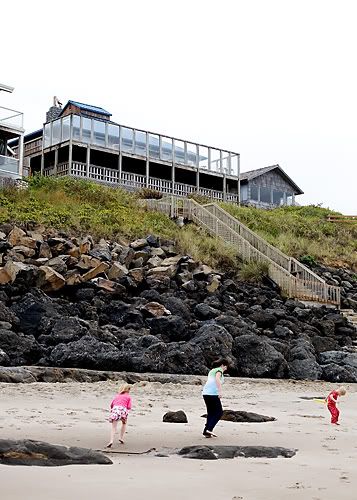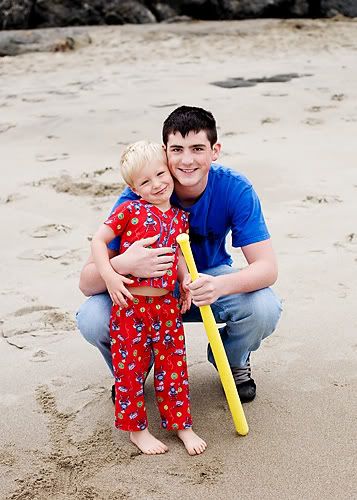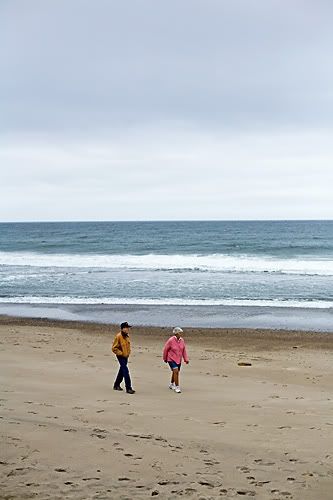 We went into Newport to eat and to see the Oregon Coast Aquarium one day. We ate lunch with Jill, Scott, Aaron and Lacey. They didn't have a table big enough for all of us, so Breccan and Aaron sat together and Lacey and BayLea sat together and the ADULTS sat together and actually visited!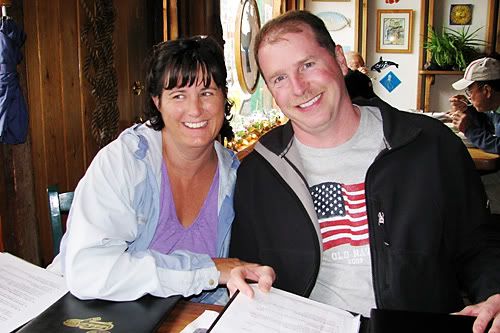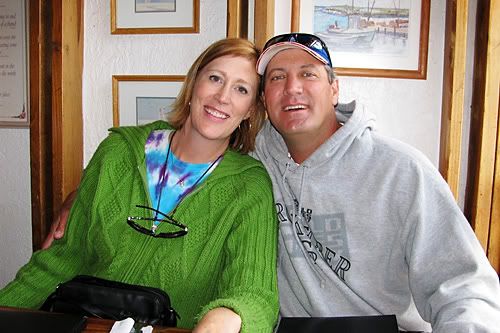 The restaurant was The Whale's Tail...not that great. Don't really recommend it!
Breccan thought it smelled really bad in Newport. We were right near the fisherman's pier, and it smelled like fish. Breccan walked around with his nose plugged, asking "What does that smell like?"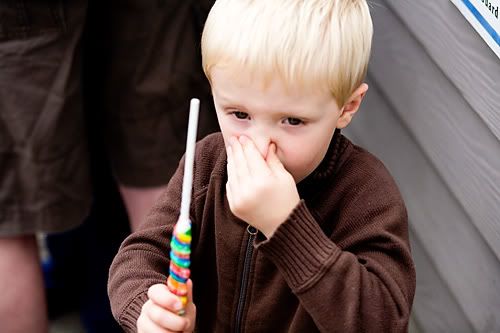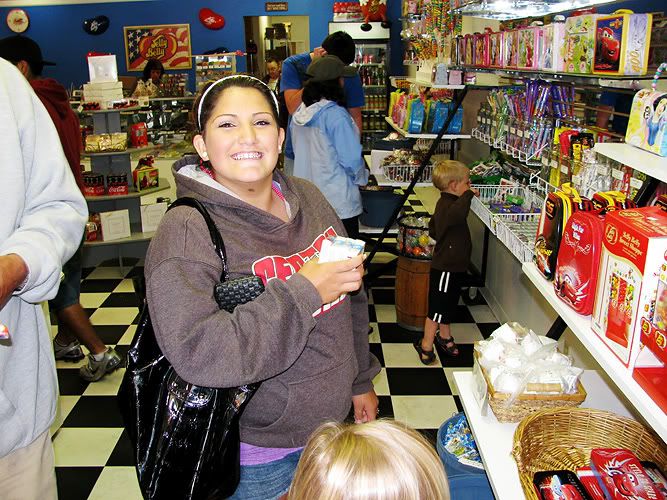 Here we all are stocking up on candy! A favorite of the kids' was the candy cigarettes! I didn't know they made those any more, but I totally remember walking along our street as a kid, with one of those candies hanging from my mouth!
Then we got to the Aquarium. It really was cool place. As I always say, I'm not totally into aquariums, although I LOVE the ocean and ocean creatures. But I'll tell ya what, the kids love these places.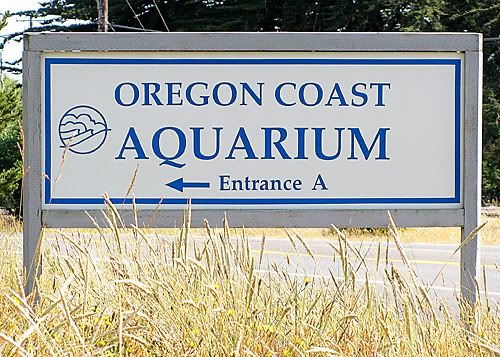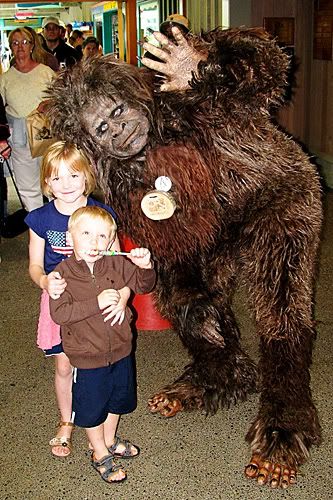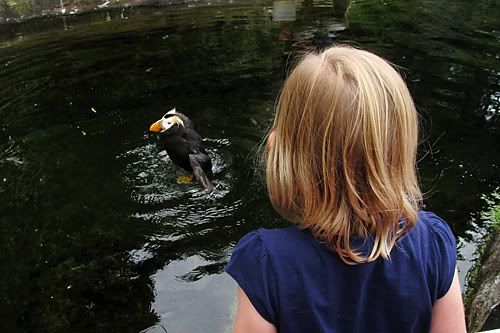 These little puffins were hilarious! We got there just as they were feeding and instructing which was cool.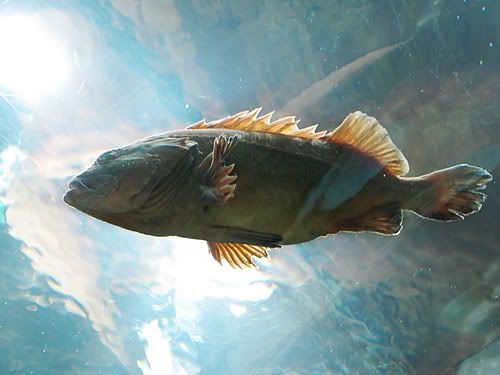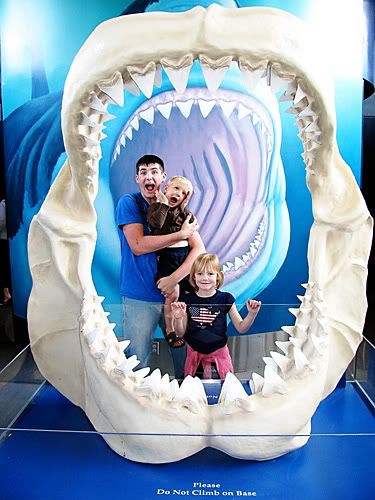 I totally LOVE this picture and the next one of the kids in the shark mouth. so cute!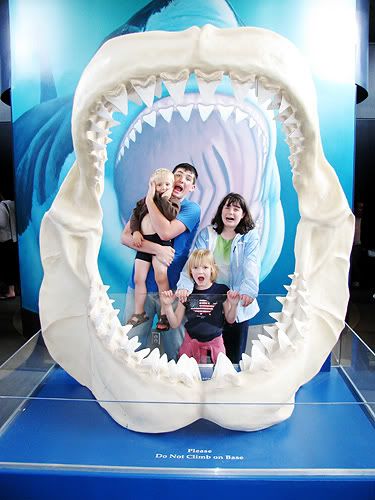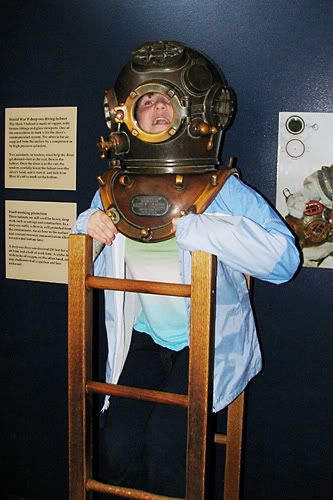 This is the type of scuba diving equipment that they used to wear. Amazing. Totally heavy and dangerous!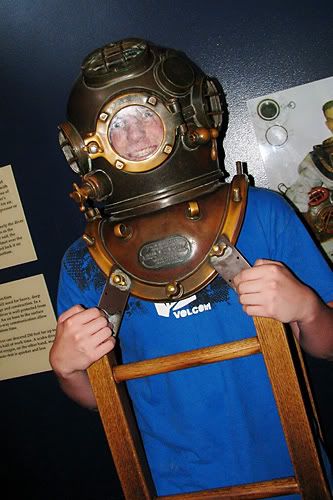 That's Aaron, although to me he looks like his dad!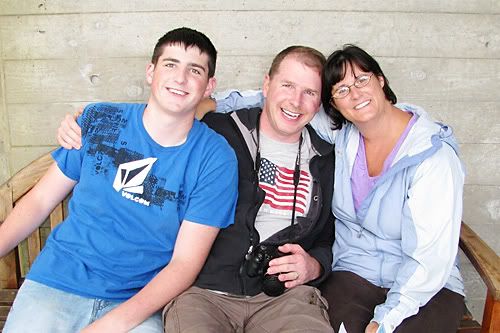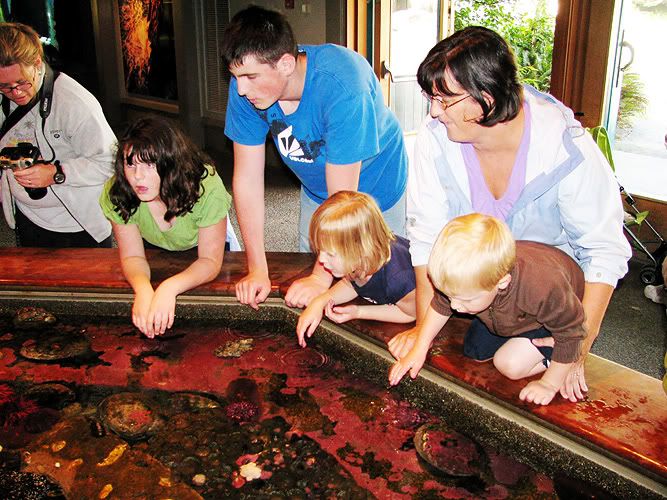 Oh my gosh, my kids love the touch tanks.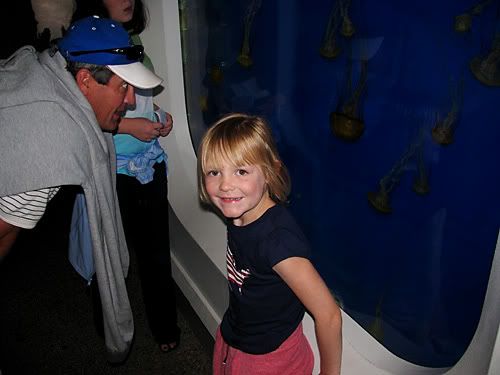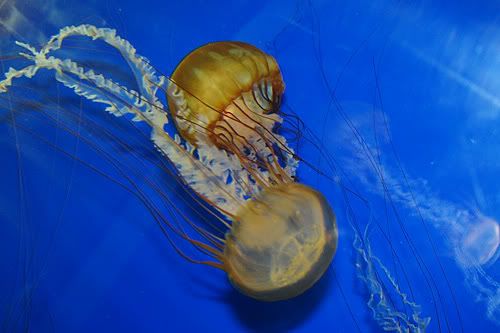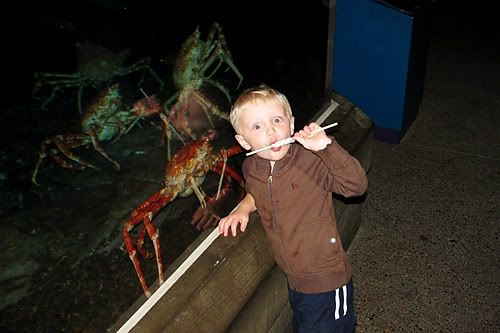 These crabs are hilarious...and HUGE!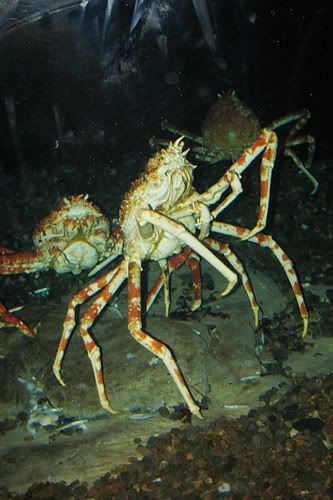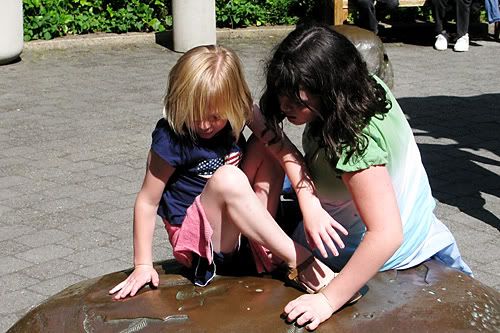 I have more pictures from the Aquarium that I'll add later.
On the way back up to Depoe Bay, we stopped at the wine tasting shop. Good wine. Loved it.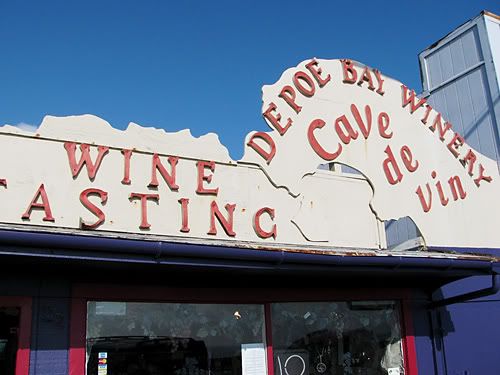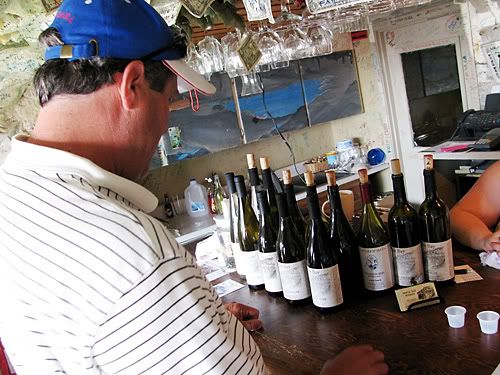 I love this picture of BayLea and Daddy walking along. BayLea ran up to her daddy and grabbed his hand. Sure wish those other goofy people weren't in there!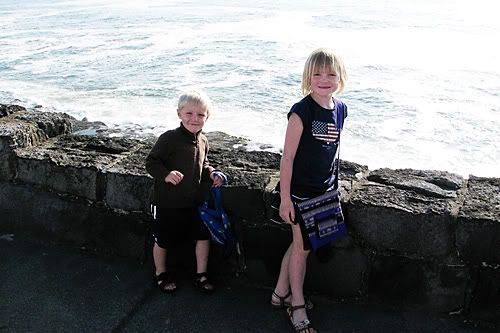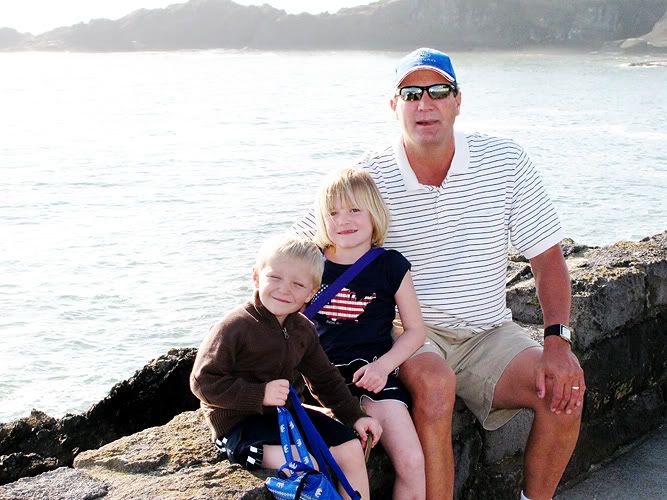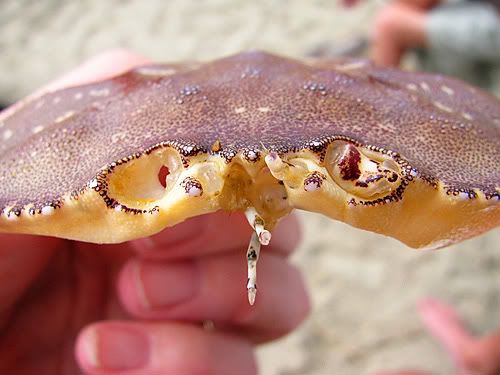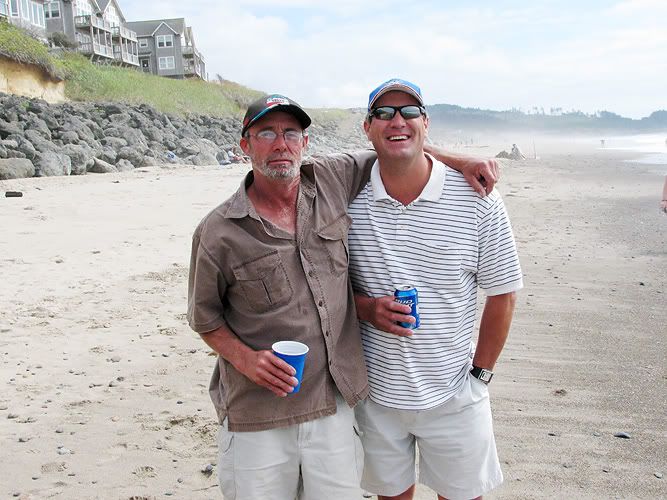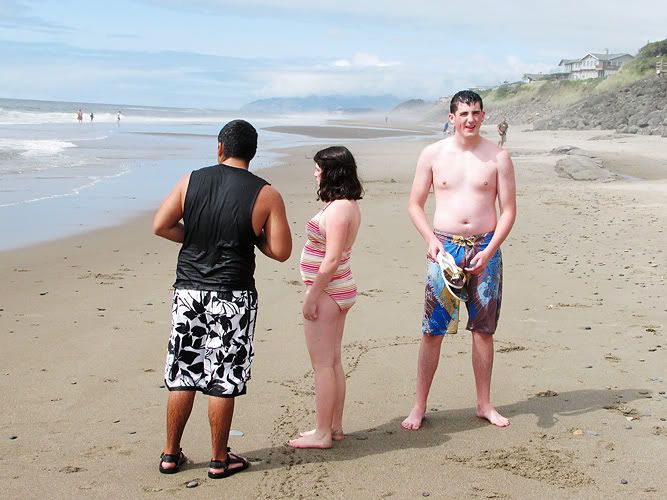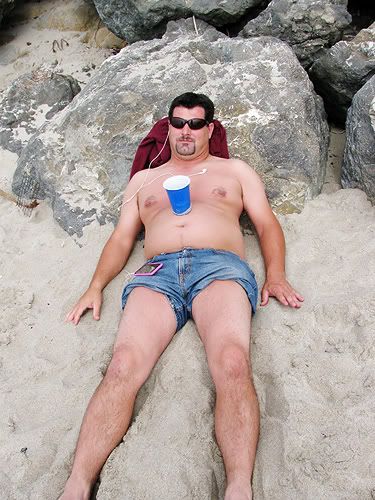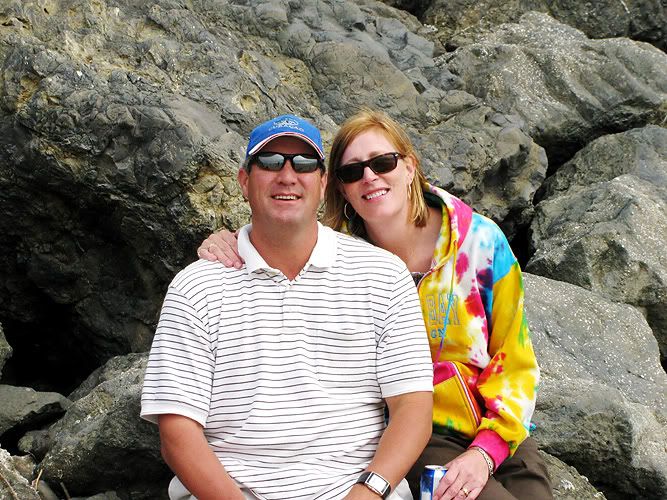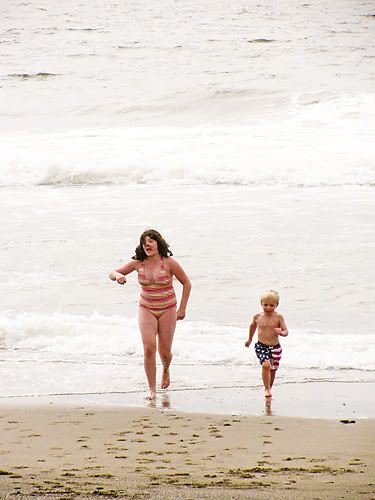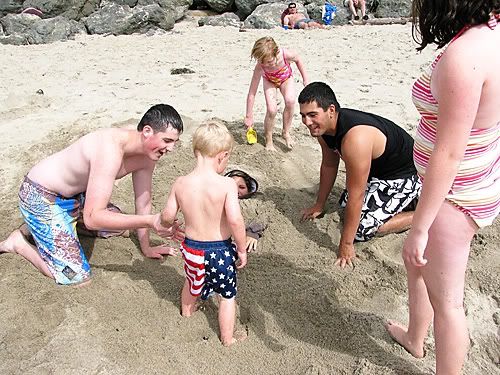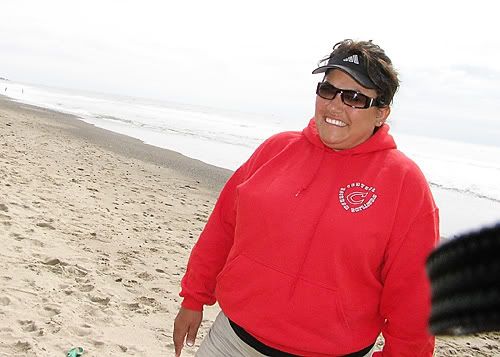 Grandma's birthday was on the 8th and so we celebrated the night before with a huge chocolate cake.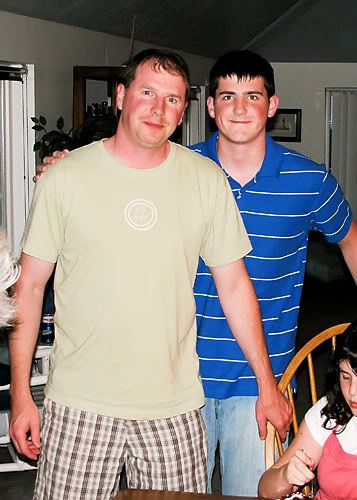 The chocolate got Jack and Lynette all excited and they felt the need to dance.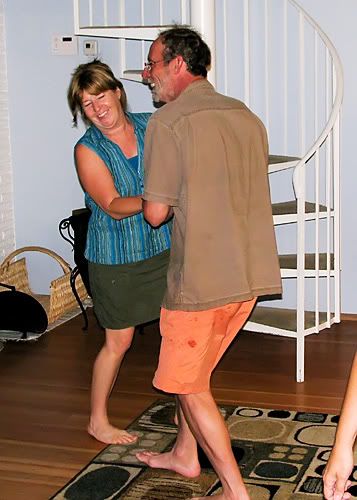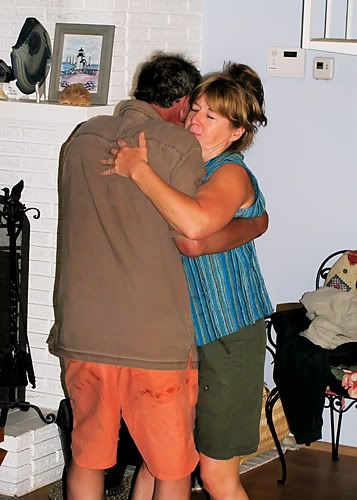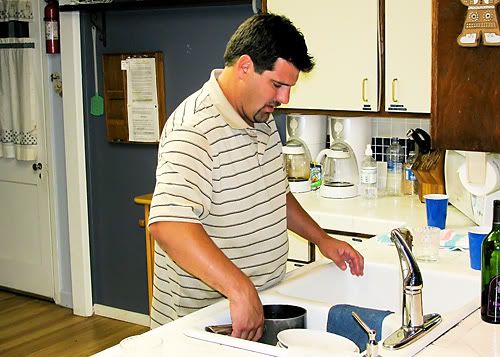 Okay, more tomorrow!