Boy, Breccan was not real thrilled with this Christmas program thing all day. I kept telling him how excited I was to see his program, and he kept saying he "wasn't going to get on stage and sing!" When we got there, he saw the star he was supposed to wear and the first thing out of his mouth was "I don't want to wear that!" Miss Joanne bribed him with candy and a toy the next day and so he decided to do it.
Once he got up on stage, you could tell he was enjoying it. He looked so cute. He was the only Christmas star...I kind of think Joanne likes him pretty well and wanted him to be something different.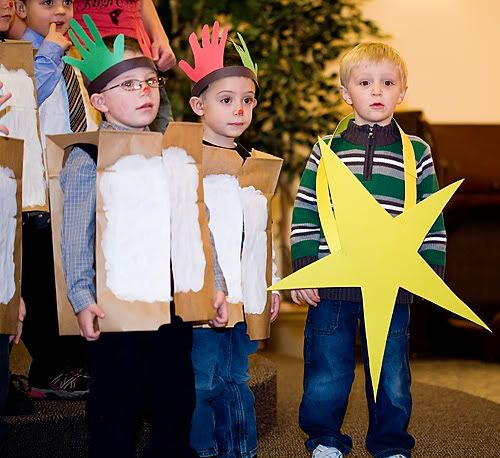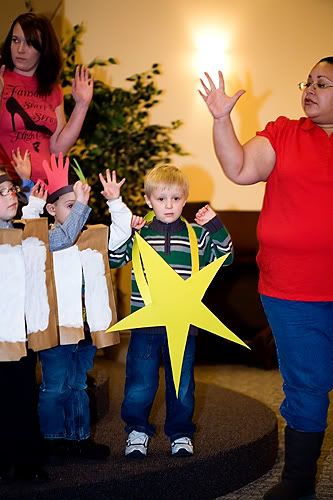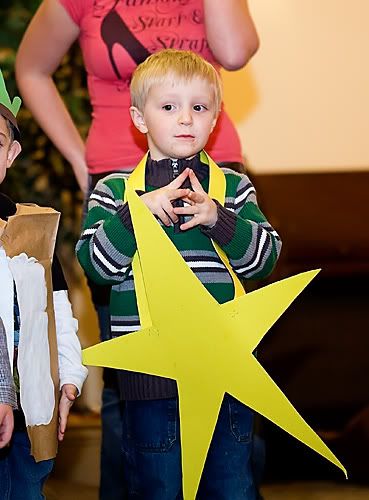 And this little video is soooooo cute!
Santa was there...