Last weekend, Jery had the idea to go to Glenwood Springs for the night and take the kids swimming. Originally we had thought we'd take the train and walk everywhere, but it was really cold. We'll do that soon, sometime this winter, but after it's not 2 degrees!
We didn't get to Glenwood until a little later, like 6:30, and then after we ate at the Italian Underground, we didn't get to the hotel until around
8:30. That actually was a perfect time, because the Hotel Colorado was all decorated for Christmas. We wandered around looking at the lights.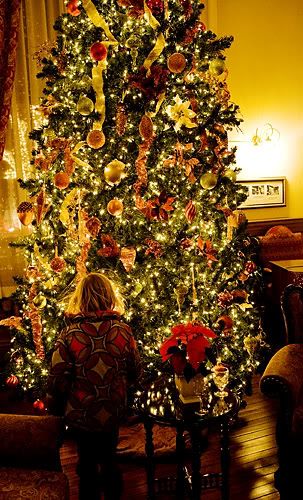 There were probably 12 or 15 trees decorated. We didn't even make it to the other side of the hotel to check out the decor.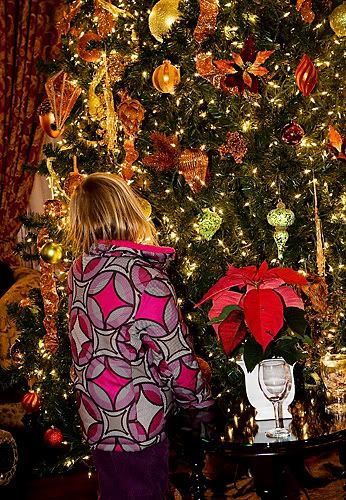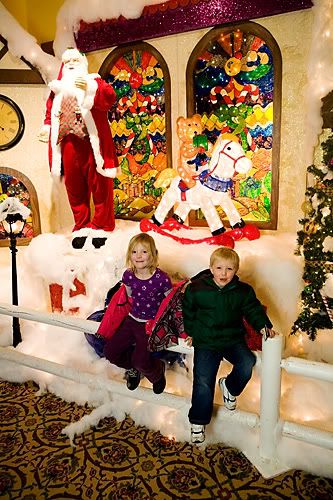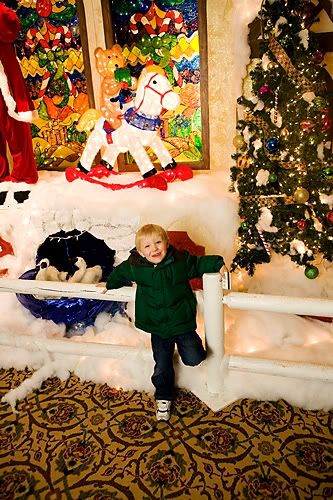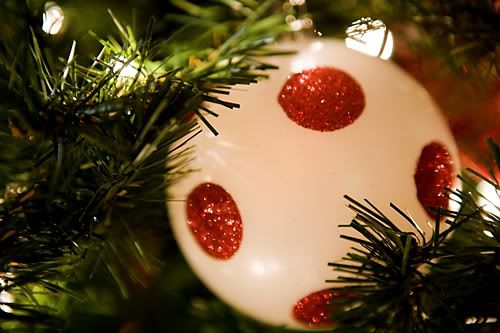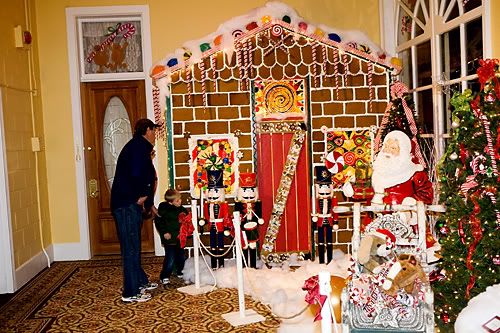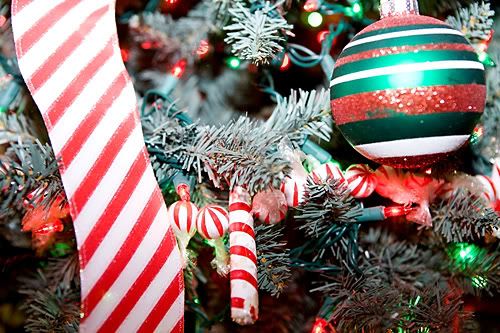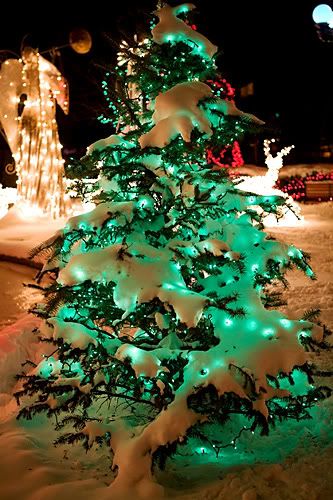 And then we headed outside...I don't have a tri-pod (because I'm too lazy to actually order it) so all of these are handheld pictures.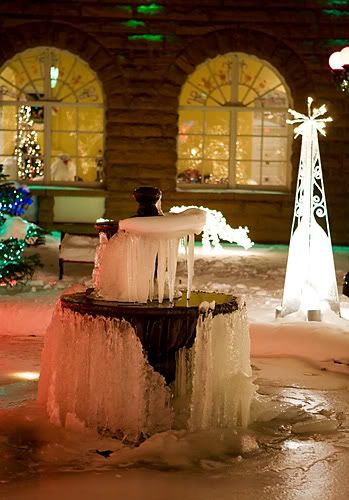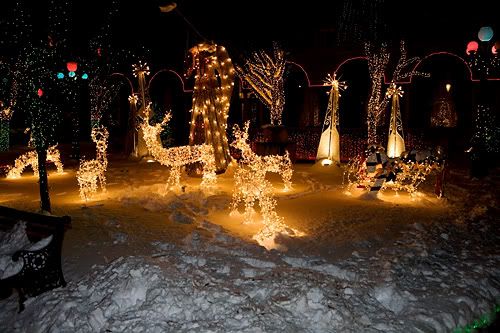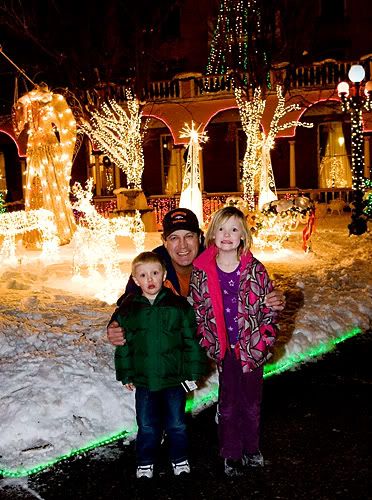 I think this picture is hilarious. The first one I took was okay of the kids, but Jery was doing his big-eye thing, so I took another one. And the kids goofed off!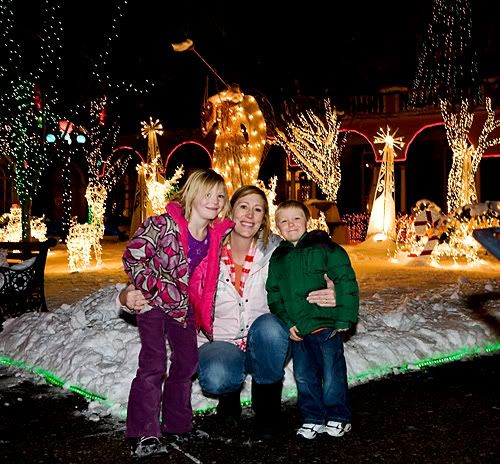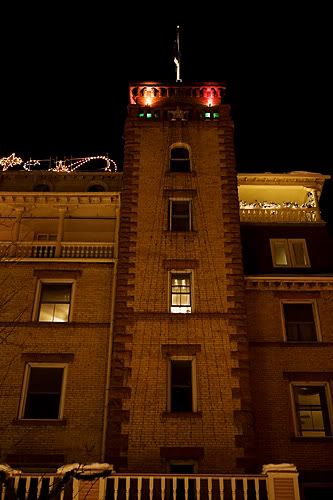 Our room is the one with the light on and the window open. It was sooooo hot in there when we got there that we had to turn off the radiator and open windows.The room was a great room though, with two rooms and a connecting bathroom. It was perfect for us. The kids could go to bed and Jery and I could stay up and read (and not drink any wine, if that's what you're thinking!)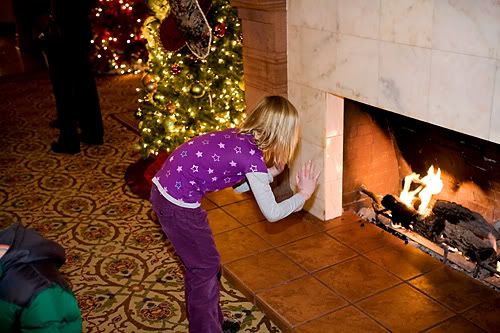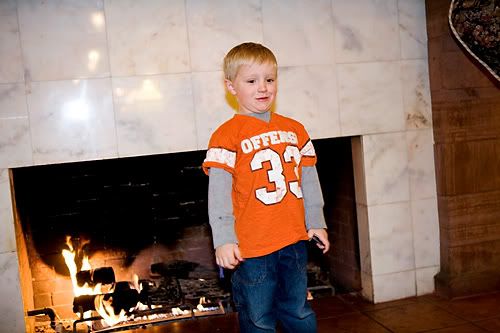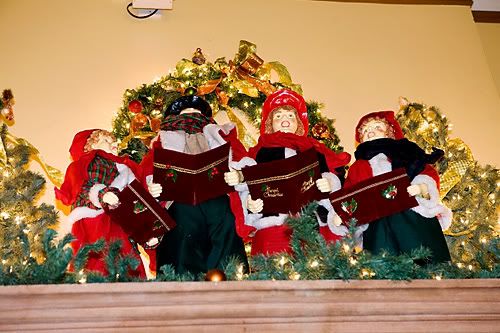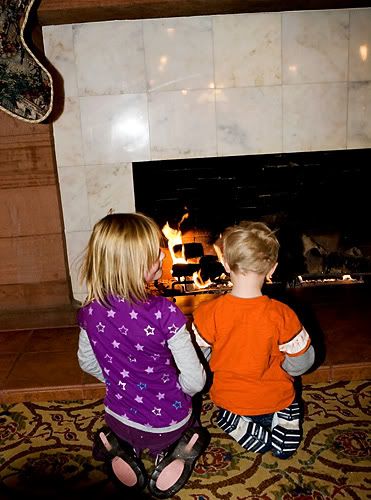 The next morning we went swimming. We woke up to snow...it was beautiful! The kids woke up at 6:15 ready to swim, and the pool didn't open until 10:00. We got there a little after 10:00 and swam in a steaming pool. I have pictures to come from there with my disposable water camera.